Wood Pellet Plant For Sale
---
Wood pellet plant for sale is able to process many kinds of agricultural and forestry wastes and other biomass materials into wood pellets. It has the advantages of a wide application range, high production capacity, less land space, low power consumption, etc.
Capacity: 1-40 T/H wood pellet plant for sale
Service by RICHI Machinery: customized process plan, factory layout design, equipment manufacturing, packaging and transport, on-site Installation and commissioning, training supports, perfect after-sale service, etc.
Raw materials: wood, sawdust, bamboo waste, sawdust, wood chips, and other agricultural and forestry wastes.
General Equipment: high-quality wood chipper, wood hammer mill, rotary dryer, ring die wood chip pellet machine, wood pellet cooler, conveying equipment, wood pellet packaging machine, etc.
Video of wood pellet plant for sale


This is a trial video of wood pellet plant for sale for our customer from Australia. The production capacity of this line is 2-2.5T/H, mainly composed of ring die wood pellet mill, wood pellet cooling machine, vibrating screener, etc.
It fully adopts mechanical driven to make wood pellets from Australian hardwood from wood off cuts, wood chip and sawdust different types of wood sizes. With a series of wood pellet processing equipment connected together, it can realize continuous and automatic pelletizing with easier operation and higher pellets output.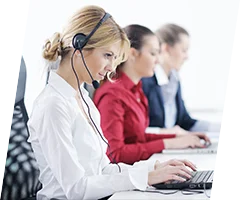 Can't find the wood pellet plant manufacturer you want?
Contact us to customize for you
Production process of the Wood pellet plant for sale
There are The common process of the complete wood pellet plant:

Raw materials preparation: Chip and crush the materials, then feed the crushed raw materials into the buffer bin
Moisture drying: Moisture is taken away by the dryer to achieve the moisture for granulation
Impurity removal: remove impurities and iron with a screening machine and permanent magnet cylinder, and put forward debris such as stone iron blocks or large wood block
Conveying: Screw conveyors, winch conveyors, and lifts are used to transport materials to the pellet machine
Pelletizing: The raw material is pressed into pellets by wood pellet machine
Cooling: The temperature of the newly pressed pellets is higher, the structure is more relaxed, easy to break, and must be cooled to room temperature
Screening: The vibrating screen is used for screening, and the crushed material is screened out to ensure the outgoing quality of the biomass pellet fuel
Packaging: The finished pellets are sent to the finished product warehouse by the elevator, and the bulk materials are packed in tons or bags according to customer needs
The Main Equipment Of the feed pellet production line
Wood Chipper Machine
The wood chipper is used to cut large diameter wood, branches, boards, etc. to 3-5cm thin slices.
The machine consists of base, knife roller, upper and lower feeding mechanism, feeding device and hydraulic buffer system and electrical control system.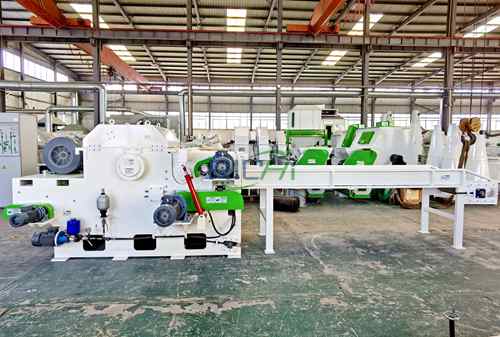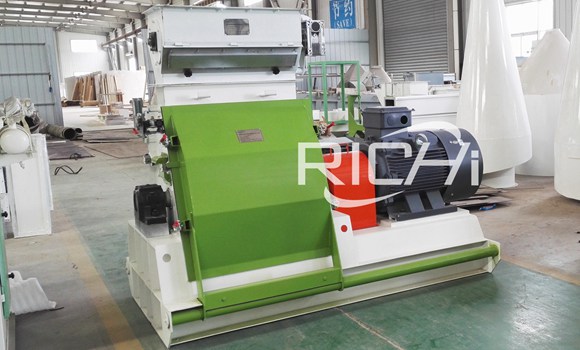 Water-Drop Hammer Mill
The machine is suitable for coarse and fine pulverization of granular and powdery materials such as wood chips, straw, etc. in large and medium-sized wood chip pellet feed plants. The teardrop shaped crushing chamber effectively destroys the annular flow, improves the efficiency, makes the crushing more uniform, and the equipment vibrates less and runs more smoothly.
Rotary Drum Drying Machine
Because fresh logs are rich in moisture, they should be dried before processing. At the same time, moisture evaporates too easily, which causes the processed material to shrink, mold, or develop other problems that affect the quality of the pellets, so a dryer is needed to dry the raw material.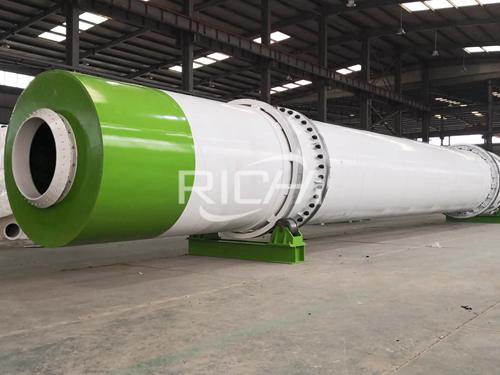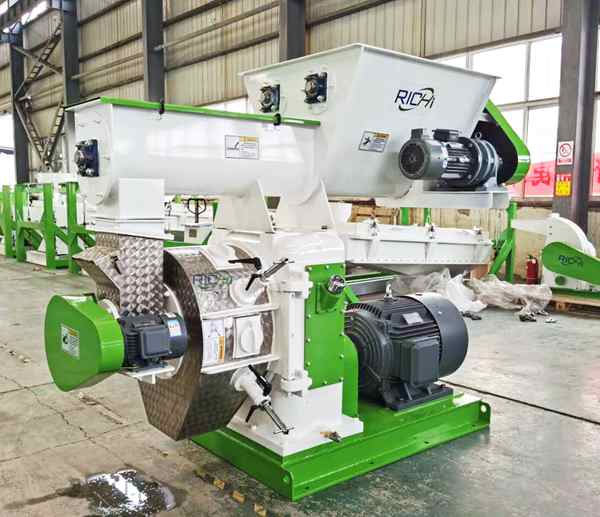 Ring die wood Pellet machine
The wood pellets made by ring die pellet mill not only has good molding effect and tight pressing, but also can produce cat litter pellets as well as all kinds of biomass pellets; it is very suitable for large and medium-sized biomass pellet processing plants to use. Equipped with a speed feeder, you can adjust the speed of feeding, uniform feeding.
The advantages of the wood pellet manufacturing machine are:
High production efficiency, energy saving and emission reduction;
The steel used in the wood pellet machine is made of precision machining, which has the characteristics of wear-resistant, durable and long life;
The wood pellet machine is simple and easy to operate, reduce labor costs;
Wood pellet machine is suitable for all kinds of waste wood, wood chips, branches and other plant fiber materials, can produce different specifications and shapes of pellets to meet the needs of different industries
Here are the parameters of RICHI wood pellet maker. If you don't know how to choose, just contact us directly.
| Model | MZLH320 |
| --- | --- |
| Capacity(T/H) | 0.3-0.4 |
| Main Motor Power(KW) | 37 |
| Forced Feeder Power(KW) | 0.55 |
| Ring Die Diameter (mm) | 320 |
| Finished Pellet Diameter (mm) | 6-12 |
| Model | MZLH350 |
| --- | --- |
| Capacity(T/H) | 0.5-0.7 |
| Main Motor Power(KW) | 55 |
| Forced Feeder Power(KW) | 0.55 |
| Ring Die Diameter (mm) | 350 |
| Finished Pellet Diameter (mm) | 6-12 |
| Model | MZLH420 |
| --- | --- |
| Capacity(T/H) | 1-1.2 |
| Main Motor Power(KW) | 110 |
| Forced Feeder Power(KW) | 0.55 |
| Ring Die Diameter (mm) | 420 |
| Finished Pellet Diameter (mm) | 6-12 |
| Model | MZLH520 |
| --- | --- |
| Capacity(T/H) | 2.0-2.5 |
| Main Motor Power(KW) | 160 |
| Forced Feeder Power(KW) | 0.75 |
| Ring Die Diameter (mm) | 520 |
| Finished Pellet Diameter (mm) | 6-12 |
| Model | MZLH768 |
| --- | --- |
| Capacity(T/H) | 2.5-4 |
| Main Motor Power(KW) | 250 |
| Forced Feeder Power(KW) | 1 |
| Ring Die Diameter (mm) | 768 |
| Finished Pellet Diameter (mm) | 6-12 |
| Model | MZLH858 |
| --- | --- |
| Capacity(T/H) | 3-4.5 |
| Main Motor Power(KW) | 280 |
| Forced Feeder Power(KW) | 1 |
| Ring Die Diameter (mm) | 858 |
| Finished Pellet Diameter (mm) | 6-12 |
The wood pellet maker is the core equipment in the wood pellet plants, which directly decides the quality of the wood pellets. So it is important to choose a good wood pellet machine when producing wood pellets. If you are interested in making wood pellets, welcome to contact RICHI, we will customize and provide high-grade pellet equipment for you.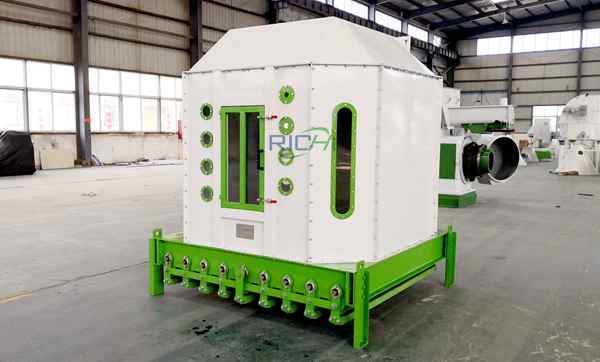 Counterflow Cooling Machine
The pellet material is evenly distributed in the cooler box through the closed-air feeder and conical disperser, in the process of dropping and countercurrent cold air to fully contact, heat exchange, after cooling, the material level gives a signal to control the activity of the frame reciprocating motion to complete the unloading action.
Automatic Packing Machine
The machine is designed and manufactured with new technology and new materials, mainly used to produce feed pellets. The ring die, rollers and door of the pelletizing room are made of stainless steel. The working principle of the machine is modulating the raw materials to a certain temperature and moisture, then the feed pellets are formed under the strong extrusion between the ring die and the press rollers.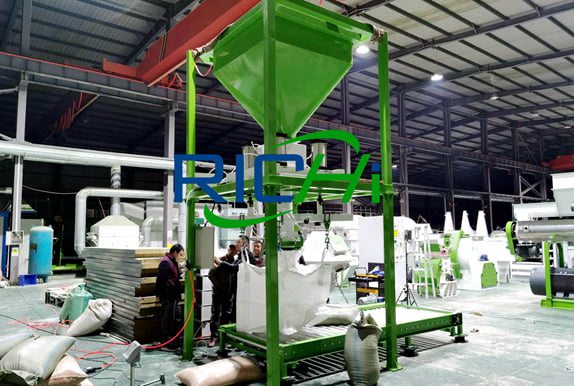 High quality pelletizing equipment make high-quality wood pellets
Customize a wood pellet production line
Advantages of the Wood pellet plant for sale
With the advanced development of wood pellet machinery technology, the wood pellet processing plant is more and more popular with wood pellet processing factories. There are a lot of advantages of the complete wood pellet plant:

(1) reduce the economic burden of farmers, help farmers employment and increase income
Farmers increase the consumption of biomass energy, can reduce the purchase of other non-renewable energy sources, thus reducing the cash outlay; the collection and supply of biomass raw materials can create a large number of new jobs and bring direct income to farmers.
(2) Improve farmers' quality of life and rural environment
The sulfur and ash content of biomass fuel is much lower than that of coal, and the combustion temperature is lower. Replacing coal can reduce sulfur dioxide, nitrogen oxides and ash, which can not only improve the environment of rural areas, but also reduce the amount of ash piled up and transported in villages, which is conducive to the improvement of the appearance of villages.
(3) emission reduction of carbon dioxide, clean atmosphere
In the cycle of biomass growth to combustion and utilization, the net growth of carbon dioxide in the atmosphere is zero.
(4) Beneficial to the security of energy supply, improve the efficiency of energy utilization
Part of the coal displaced from the countryside can be used for large-capacity units for power generation or other purposes, which can not only alleviate the tight supply of coal, but also avoid the waste caused by the inefficiency of rural coal use.
(5) Conducive to the realization of sustainable development
Biomass is a renewable energy source, and its sustainability is better than that of non-renewable energy sources such as oil, gas and coal.
What need to prepare to build a wood pellet processing plant?
The conditions for building a wood pellet manufacturing plant are as follows:
The area of the plant and the size of the transformer. They are determined by your specific output and auxiliary equipment.
Sufficient raw materials. It is a prerequisite for doing pellets to ensure that the raw materials are as close as possible to the local, so that the choice to a certain extent to save the cost of transportation.
Select quality and stability of machinery and equipment. High yield, low failure, good operation, etc., to ensure that the output at the same time the equipment has a stable line performance.
A certain amount of money. A single wood chip pellet machine has more than 10,000, take the hourly output of 1-1.5 tons of pellet machine production line, the light equipment investment of more than 100,000, as big as hundreds of thousands of millions of dollars have varied. This is all based on the specifics of the raw material to configure the equipment. Raw materials are different, the required crusher crushing drying and other preliminary auxiliary equipment is also different, the size of the investment is also the same. Therefore, we must first figure out the specifics of the raw material in order to choose the right machinery and equipment.
Pellet marketing problems. Pellets need to be locally digested as much as possible locally, local power plants and previous coal burning enterprises, now banning coal are biomass particles, you can visit the consulting, long-distance transport will increase the cost is not a ton of biomass particles in the market price of 800-1,000 yuan, taking into account the freight costs and raw material processing costs, profit margins have to be well controlled. SOME EXPORTED COUNTRIES

Countries: United States
Project: Wood Pellet Manufacturing Plant
Capacity: 10 Tons Per Hour

Countries: Indonesia
Project: Wood Pellet Production Line
Capacity: 1-1.5T/H

Countries: Canada
Project: Full Automatic Wood Pellet Plant
Capacity: 2-3 Tons Per Hour

Countries: Australia
Project: Super Quality Wood Pellet Plant
Capacity: 2-2.5 Ton

Countries: Mexico
Project: Industrial Wood Pellet Plant Project
Capacity: 10 Tons Per Hour
Project cases related to wood pellet plant for sale
RICHI Machinery has provided thousands of wood pellet plant turnkey projects around the world. Here are some of the project cases we have done, if you are interested in these projects, welcome to leave your contact information,our professional technical staff will contact you and customize a wood pellet plant according to your needs.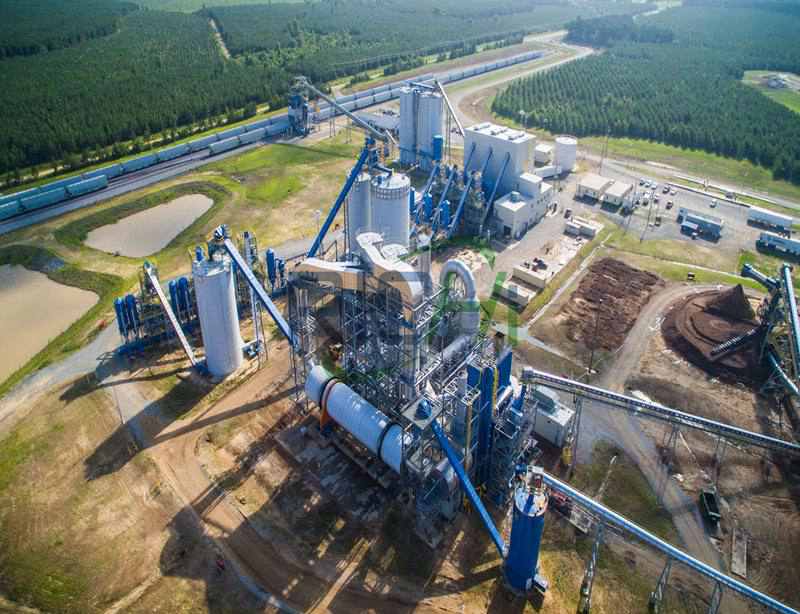 8T/H Wood Peanut Shell Straw Pellet Manufacturing Plant
Country:China
Date:July 2018
Name:Complete wood pellet palnt for sale
Capacity: 8T/H
Total Power: 935KW
Workshop size about this project:3000m²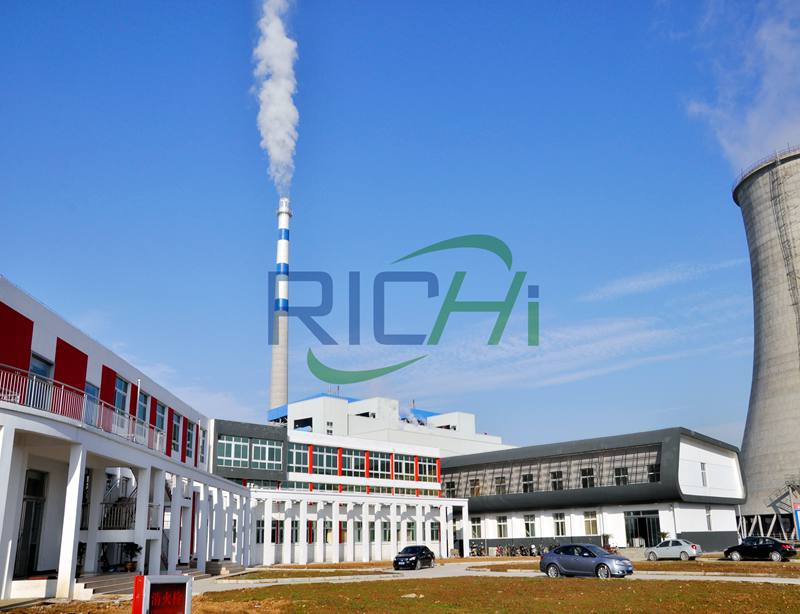 2-2.5T/H Wood Pellet Production Machine Line In Australia
Country: Australia
Date:May 2021
Name: sawdust wood pellet plant for sale
Capacity:2-2.5T/H
Total Power: 173KW
Workshop size about this project: 13M16M22M (LWH)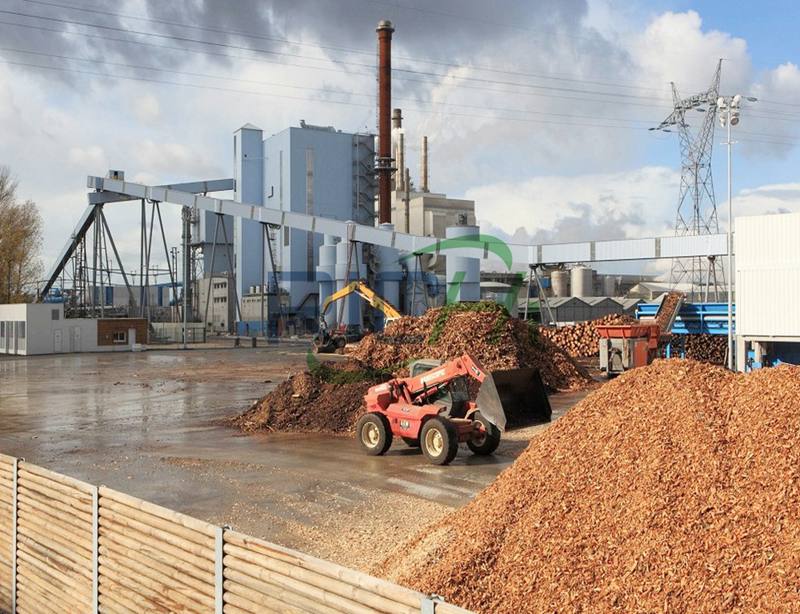 10 T/H Wood Pellet Manufacturing Plant In Mexico
Country: Mexico
Date:Sep,2018
Name: wood pellet plant for wood chips and wood shavings
Capacity:10T/H
Total Power:715KW
Workshop size about this project: 29m24m21m(LWH)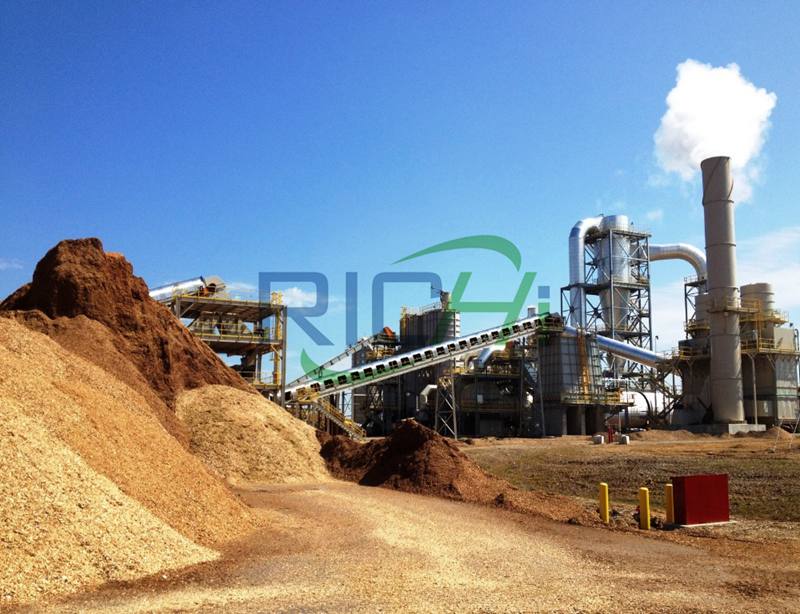 Country: Canada
Date: Aug 00th,2018
Name: Biomass Wood Pellet Line
Capacity: 2-3T/H
Total Power: 385KW
Workshop size about this project: 26m20m12m(LWH)

WHY CHOOSE RICHI MACHINERY
---
30 years of experience in the industry, having served thousands of clients
Have a diversified and rich product system, that covers the customers' needs of various feed production to the greatest extent.
All products have passed ISO, CE, SGS, BV, and other international certifications.
Won 27 patented technologies
Exported to 127 countries around the world, including Canada, the United States, Australia, Russia, Uzbekistan, Algeria and etc.
FAQ about the wood pellet plant for sale

how to manufacture wood pellets
The main machine in manufacturing wood pellets is a wood pellet processing machine.

The well-treated wood and other biomass raw materials are put into the pulverizer to be crushed, then the crushed sawdust enters into the inside of the pelletizer through the feeder, and the raw materials are extruded into the uniform sized wood pellets under the extrusion of the pressure rollers and the ring die.

How much does a wood pellet plant cost

The cost of wood pellet plants designed and manufactured by RICHI Machinery usually is about $30,000-$3000,000. Usually, The wood pellet plant cost for 3-4T/H is between $200,000-400,000. It is determined by the production capacity, configuration and etc of the wood pellet factory you build. Know more about the wood pellet production line price.
If you want to get a quotation, please leave your contact information and your detailed requirements, then our engineers will customize a process plan according to your specific needs and offer the quotation soon!

What are the raw materials suitable for the wood pellet plant for sale?

Biomass pellet raw materials: wood chips, shavings, sawdust, corn stalks, wheat straw, cotton stalks, lemons, branches of rice straw, rice husk, peanut shells, palm shells, furniture factory scraps, waste cloth, newspaper corn cobs, branches, leaves, sawdust and other crops, solid wastes (fungi dregs, chaff dregs, wine dregs and so on), can be processed biomass fuel pellets, but also processed crude fiber feed particles.
Contact Address
Office Add: E-commerce Industrial Park, Zhengzhou City, Henan Province, China
Factory Add: Longhai 2nd Rd & 10th St, Longting District, Kaifeng City, Henan Province, China
Mail Address
enquiry@richipelletizer.com
Fax: 0086-371-63752859
Telephone
0086-158-37153047