Wood Pellet Press For Sale
---
Our wood pellet press for sale is suitable for all kinds of biomass materials. The machines are highly preferred by the customers due to their high output and low power consumption.
RICHI Machinery offers a wide range of wood pellet press machine models for producing 0.3-4.5 tons of wood pellets. In addition, we can customize the wood pellet compressor according to your requirements and provide perfect after-sales service such as installation guidance.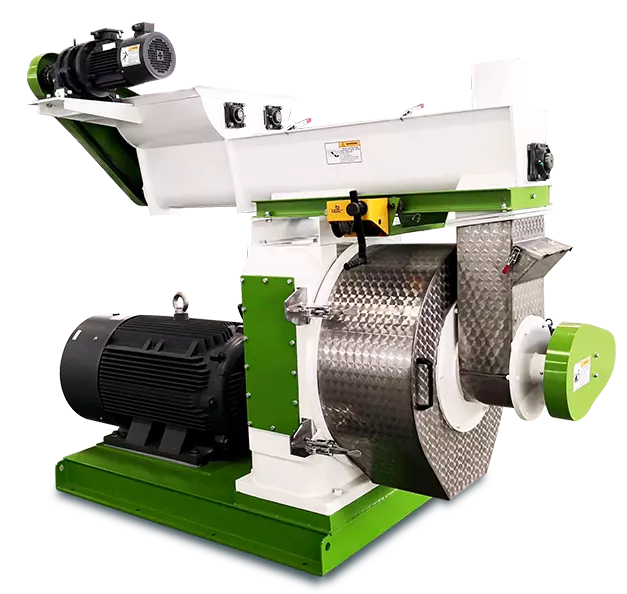 Video of sawdust pellet press
This video shows you how our wood pellet press for sale converts wood chips into wood pellets. Firstly, put the crushed wood chips into the feeder of the pelletizer. The wood chips enter inside the pelletizing chamber and are extruded through the die holes under the pressure of the stainless steel ring die and rollers to become wood pellets.
RICHI wood pellet press for sale is designed with advanced technology and is highly efficient and energy saving. The machine is completely designed according to the characteristics of wood chips, and the feeder is equipped with anti-caking arch bin to prevent the wood chips from being blocked in the feeder, which affects the working efficiency of the pelletizing machine. Besides, it adopts Siemens motor and imported SKF bearing to ensure the pelletizing effect.
RICHI Machinery is an expert in feed, wood, biomass, and organic fertilizer pelletizing solutions, we design every pellet production line according to customers' needs. We have provided thousands of customers from 127 countries with complete pelletizing projects. If you have any pelletizing needs, just send an inquiry to us.

High quality wood pellet press machine makes high-quality wood pellets
Choose a high quality biomass pellet press
Various capacities of wood pellet press for sale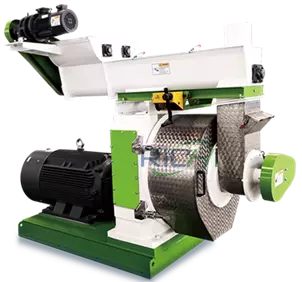 Biomass wood pellet press machine is a kind of pellet fuel molding machinery with all kinds of branches, wood, wood chips, corn stalks, straw stalks, wood chaff, wood powder, sawdust and other agricultural wastes as raw materials, the pellets made by this machinery can be used in fireplace, boiler, biomass power plant.
Wood pellets can replace the original coal oil fuel, the use of more economical and environmentally friendly. This also shows that the market economic value of wood pellet machine is huge. In addition, we also provide straw pellet machine, rice husk pellet machine and other biomass pellet machine, all using advanced technology.
These machines in the pellet production process through the crushing and pressurization, densification molding and all the production process can produce quality grade, uniform size of the pellet products, these biomass particles are convenient for storage and transportation, cost-effective is also very high.
Below are various models of RICHI wood pellet press for sale.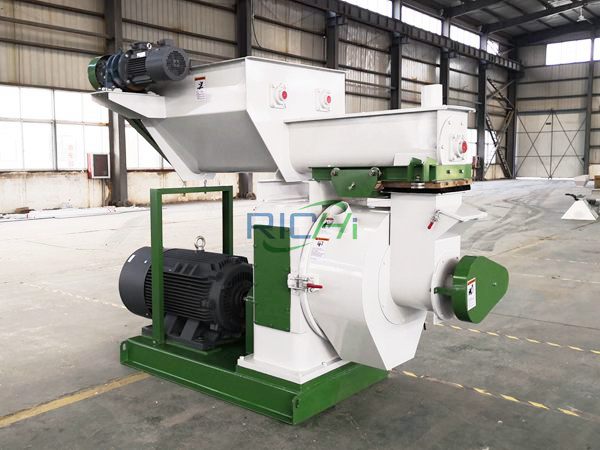 MZLH320 wood pellet press
The wood pellet presses are based on ring die design, easy to operate.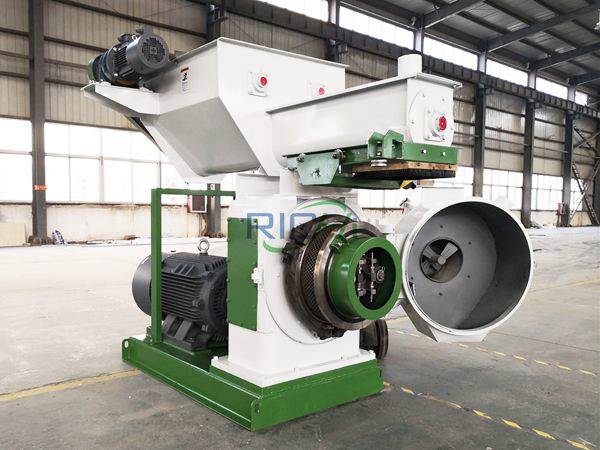 MZLH350 wood pellet press machine
The wood pellet press machine is designed for making various wood fuel pellets.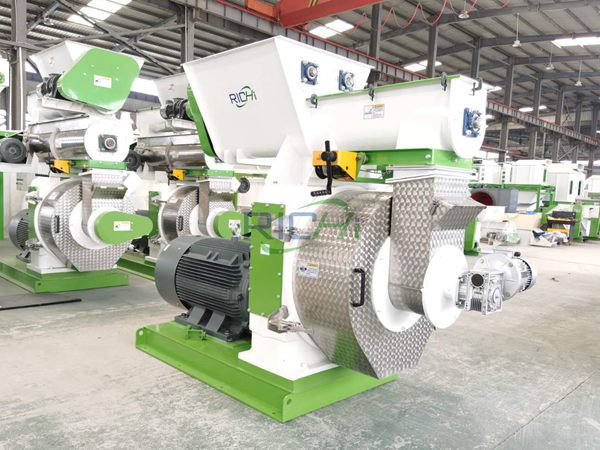 The sawdust pellet press adopts stainless steel design, long working service time.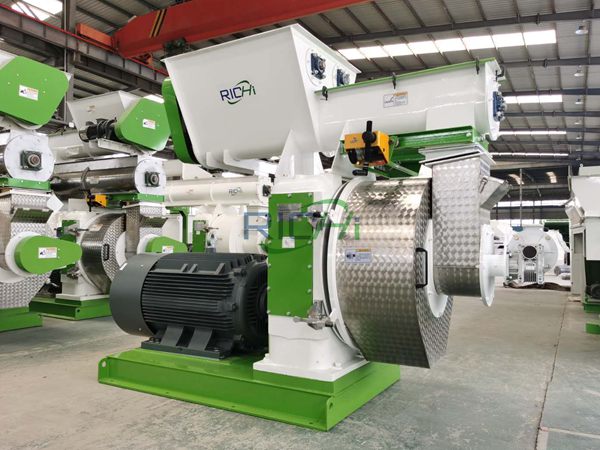 MZLH520 biomass pellet press
The machine is widely applicable, and can process various biomass materials into biomass pellets.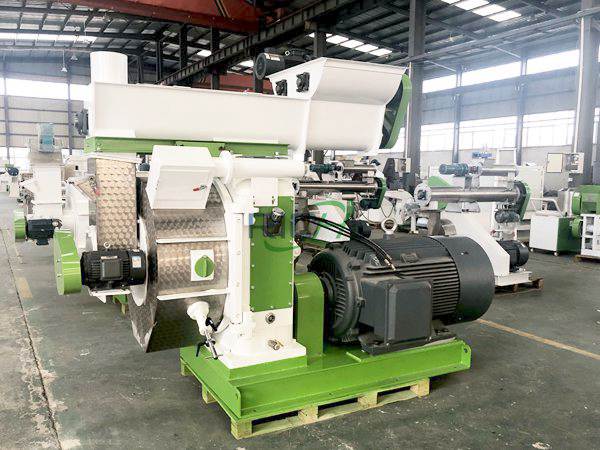 MZLH768 wood pellet press for sale
The wood pellet press for sale is widely used in wood pellet line for various production capacities.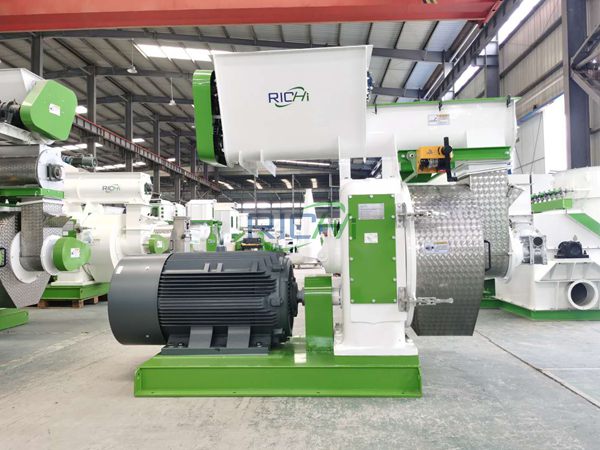 MZLH858 wood pellet compressor
The machine is equipped with safety device, which can protect the machine from overlaoding.
Specific parameters of RICHI wood pellet press for sale are as follows:
Model
MZLH320
MZLH350
MZLH420
MZLH520
MZLH768
MZLH858
Capacity(T/H)
0.3-0.4
0.5-0.7
1.0-1.2
2.0-2.5
2.5-4.0
3.0-4.5
Anti-caking
Feeder Power(kw)
1.5
1.5
1.5
2.2
3
3
Forced
Feeder Power(kw)
0.55
0.55
0.55
0.75
1
1
Main Motor
Power(kw)
37
55
110
160
250
280
Weight(KG)
2500
3500
4000
4500
5000
5500
Main Motor Series
6/8P
Ring Die Diameter (mm)
320
350
420
520
762
858
Pellet Length(mm)
6-12
(Note: RICHI Machinery's products are always updated and improved. Therefore, if there is any difference between the pictures, feature descriptions and performance parameters of the actual model, please refer to the actual product.)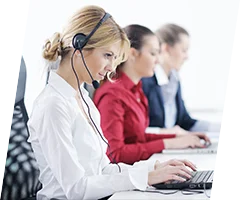 Can't find the wood pellet mill equipment you want?
Contact us to customize for you
wood pellet manufacturing process
Generally speaking, take the raw material is log as an example, the wood pellet manufacturing process is raw material preparation → chipping section → crushing section → drying section → pelletizing section → cooling section → sieving and packing section. Of course, the specific production process depends on the customer's needs, if you have any pelletizing needs, welcome to contact us to customize a specific pelletizing solution for you.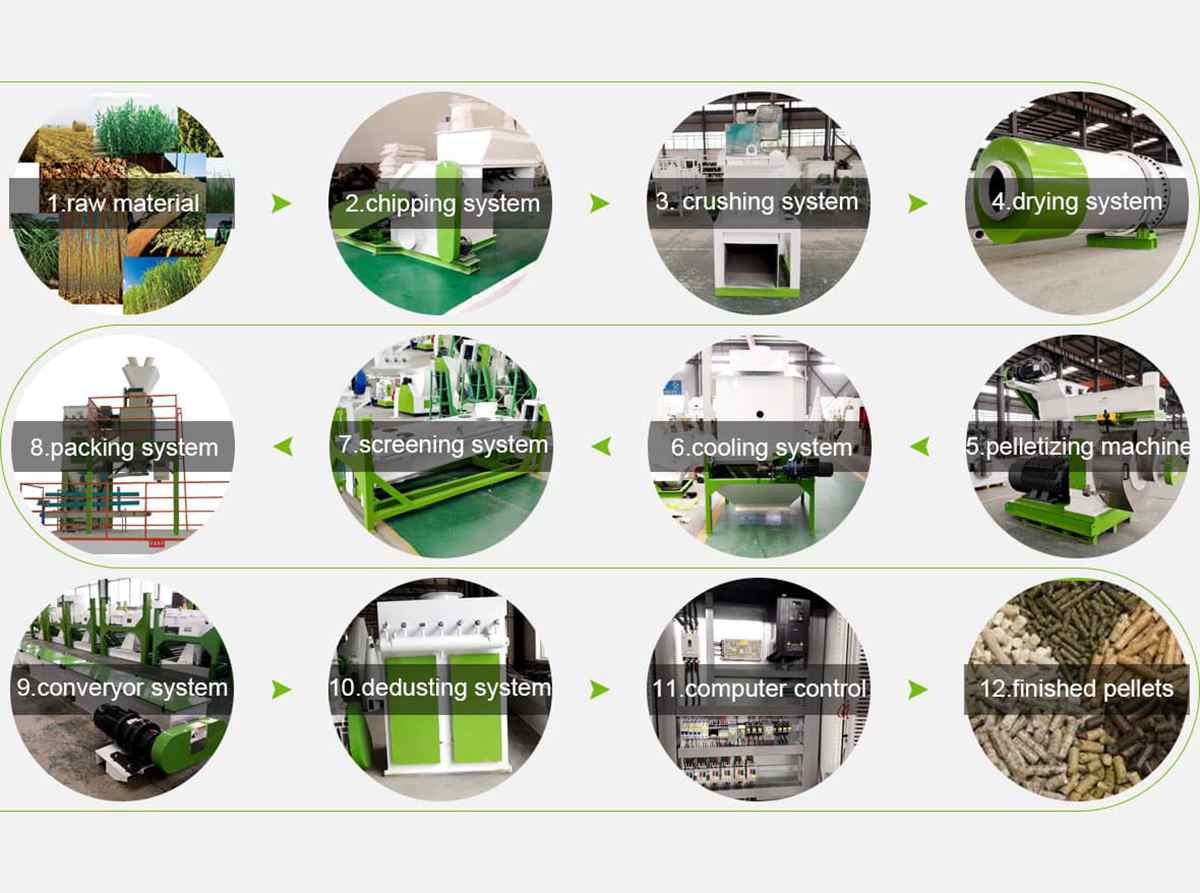 01

Raw Material Receiving
First, prepare sufficient raw materials. Collect the raw materials and prepare them for the next step.
02

Chipping section: Wood chipper
If the raw material is logs, the diameter and length of the logs are too big to be put into the crusher directly. Therefore, we generally recommend our customers to equip a chipper specially designed for chipping the logs to 3-5cm thin slices. This size of wood chips can easily enter into the crusher to complete the crushing. About the choice of chipping machine, it depends on your output and your log type and size. You can tell us what your raw material is, we will recommend the most suitable machine for you.
03

Crushing section: wood hammer mill
After chipping, the logs are chipped to 3-5cm pieces. The wood chips enter into the crushing section through the conveying equipment. Generally there is cleaning equipment installed on the top of the crusher, such as cylindrical primary sieve, permanent magnetic cylinder, etc. The cleaning equipment can effectively remove the impurities that may be contained in the raw materials, to ensure the purity of wood pellets and at the same time can also make the machine from getting injured. Then the wood chips enter into the pulverizer for crushing, the pulverizer can crush the wood chips to 2-3mm crushed wood chips.
04

Drying process: rotary dryer
Whether the crushed wood chips can directly enter the pelletizing section depends on the moisture content of the raw material. If the moisture content of your raw material is around 15-20%, then there is no need for drying, and it can directly enter to the pelletizing machine for pelletizing. But if the moisture content of your raw material is higher than 20%, it needs drying. If you are a wood pellet manufacturer of mass production of wood pellets, it is suggested that you can equip a dryer for drying. If your production is small for your own use and the moisture content is low, you can choose to dry it in the sun before pelletizing.
05

Pelletizing process: biomass wood pellet press
Congratulations you have processed the raw material to the right moisture content and size, then you can enter the most critical pelletizing section. The wood chips enter to the biomass pellet press for pelletizing. The wood chips first enter into the feeder of the pelletizer, RICHI wood pellet press for sale is equipped with frequency conversion feeder, you can adjust the motor according to your own output and production needs, and then adjust the feeder feeding speed and feeding volume. Then the wood chips are extruded into wood pellets in the pelletizing chamber and squeezed out from the die holes, and cut into uniform size wood pellets by the cutter.
05

Cooling process: counterflow cooling machine
After granulation is complete, there is another key step that cannot be ignored, that is, cooling the pellets. The temperature and humidity of the freshly made wood particles are quite high, and the wood pellets are easily damaged at this time, so it is necessary to cool them to room temperature with a cooling machine before entering the next section.
05

Screening and packing section
After the pellets are cooled down, the wood pellets will be strong inside and smooth outside. If the appearance and size of the wood pellets have higher requirements, the wood pellets can be screened before packing, and the unsuitable size of the pellets can be screened out by the screening equipment and processed again. Qualified wood pellets can be directly entered into the finished product warehouse and then packaged through the packaging machine.


Why choose RICHI Machinery?
Devoted to the pellet machinery industry for 27years
All products have passed ISO, CE, SGS, BV, and other international certifications.
Have a perfect sales system and a complete service network
Can customize a turnkey pellet production line project according to your need.
Project cases related to wood pellet press for sale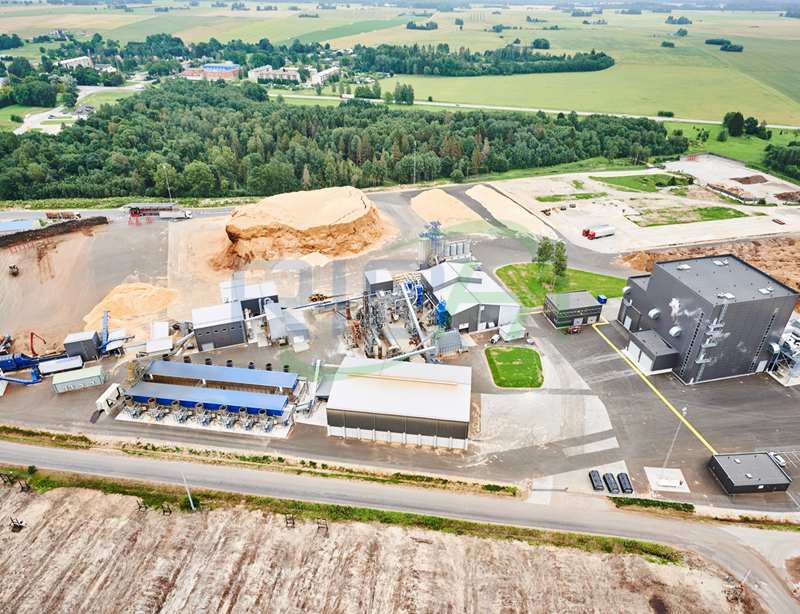 20 T/H wood fuel pellet production plant project in China
Country:Hainan Province, China
Date: 2017
Capacity:20T/H
Total Power: 1458 KW
Workshop size about this project: ​​50861.6m²
Main equipment in this line: high efficiency wood chipper,wood hammer mill, high quality rotary dryer,wood pellet press machine , drum pellet pre-cleaner, conveyors,new designed counterflow cooler, vibrating grading screener, automatic packaging machine, etc.
Guiding wood pellet production line Price: 2-3million USD
Final Wood Pellet Size: 8-10mm
The install period: 8 months
The operate worker in this line:12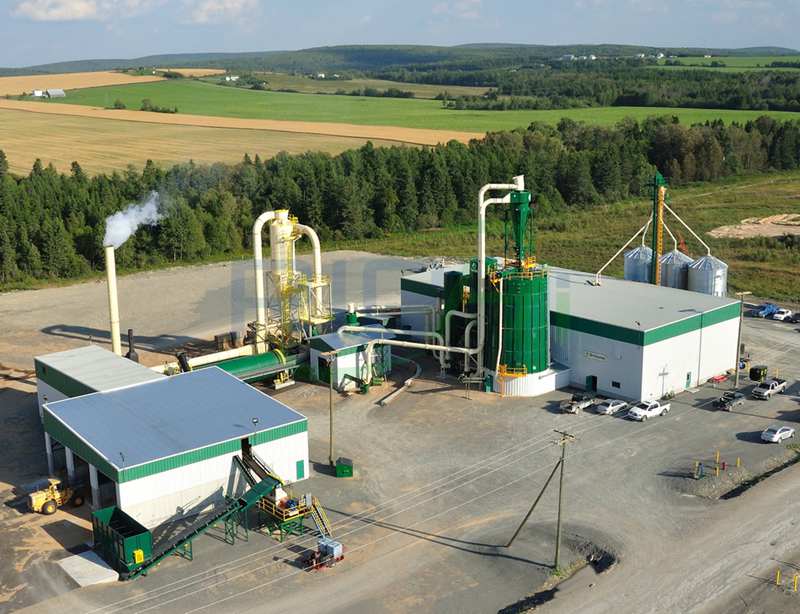 10 T/H biomass pellet production line in The United States
Country:USA
Date: November 2020
Capacity:10 TPH
Total Power: 655KW
Workshop size about this project:16680m2
Main equipmeny in this complete wood pellet plant: Wood chipper machine, High efficency wood hammer mill for curshing, pulse dust collecto, rotary dryer for wood pellet line, wood pellet compressor, wood pellet cooling machine, screening machine, automatic packing machine, etc.
Guiding wood pellet mill price: between $1,000,000 and 1,500,000USD
The install period: 60 Days
Number of installation engineers assisted by our company:2 person
The operate worker in this line: 3-4 person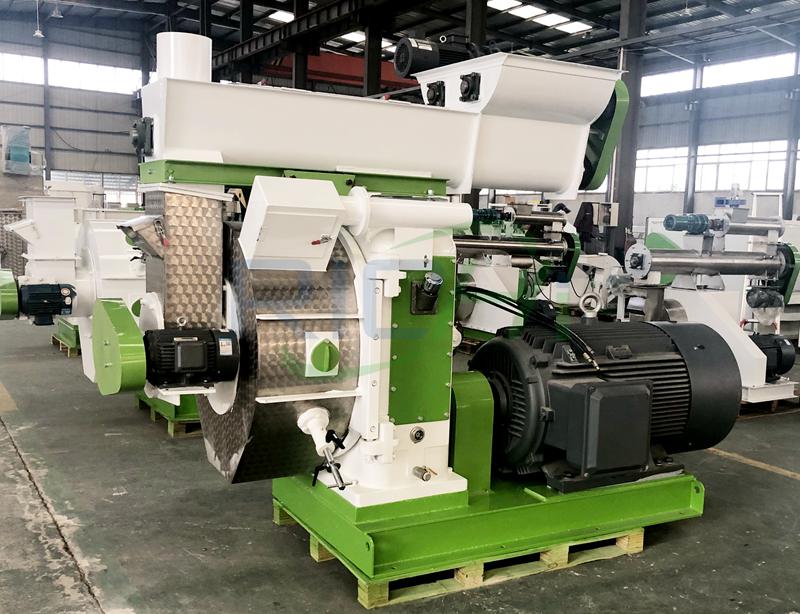 2-3T/H wood pellet compressor
Country: Mexico
Date: 2019.09.02
Capacity: 2-3T/H
Guiding wood pellet press price: $40,000-$60,000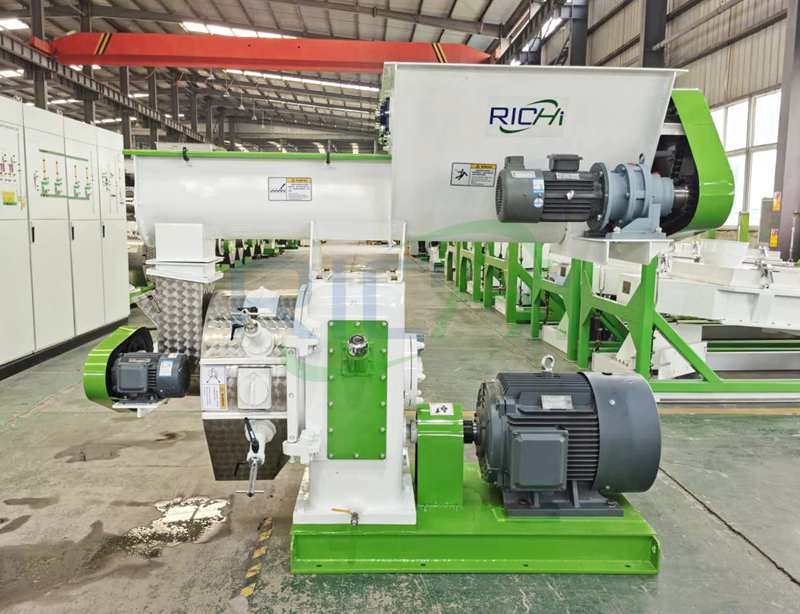 2T/H biomass wood pellet press
Country: Romania
Capacity: 2T/H
Date: August 10, 2020
Guiding wood pellet press cost: $30,000-$50,000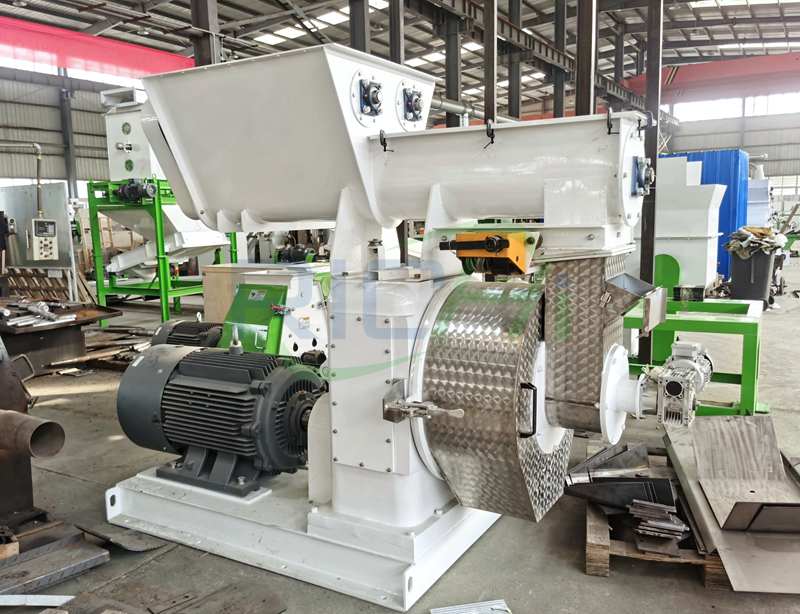 1-2T/H Wood Pellet Mill
Country: Slovakia
Date: July 18, 2021
Guiding wood pellet press cost:$20,000-$30,000
Capacity: 1-2T/H

CUSTOM SOLUTIONS
—— GET A QUOTE ——
Accurate control of cost accounting, scientific calculation of expected profits, to achieve cost reduction and efficiency, profit can be expected.From equipment selection and program planning in the early stage
Quality Test Before Delivery
FAQ about the wood pellet press for sale

How much does a wood pellet press cost?
Generally speaking, the price of our wood pellet press for sale is between $10,000-$100,000. It is just a possible range of wood pellet press price.
There are very many factors that determine the wood pellet press price, different manufacturers, different quality, different output, the wood pellet press cost will be different. So when choosing a pellet mill you should not just consider the price of the pellet mill, you should first ensure the quality of the pellet mill, and then choose the right price of the wood chip pellet mill equipment.


How to choose wood pellet compressor?
Wood pellet press is a popular pelletizing equipment used to make wood pellets. The pellet equipment on the market is various, and the quality is also uneven. So how to choose a wood pellet mill? RICHI Machinery, as a professional wood pellet mill manufacturer, summarize the following suggestions for you.

Quality
When choosing a wood pellet machine, the first thing we need to consider is how its quality is. After all, the quality of the wood pellet machine directly determines the quality of the wood pellets you make. And at present, the wood pellet industry is very hot, the production of wood pellet machine manufacturers are also many, so in the discernment of the quality of wood pellet machine, we recommend that you can go to the field inspection of the factory and compare a few manufacturers, choose the equipment with good quality
Production Process
The so-called process is the process of producing wood pellet equipment. You can ask the manufacturer how their equipment is produced and whether it has passed the ISO, CE and other international certifications.
production capacity
Production is a major factor in determining the price, production of large machines and equipment is large, the corresponding price is also higher. So be sure to combine their own production needs to choose the right output of granulator equipment. Of course, we recommend that you choose the best production capacity is greater than your production needs of the equipment, because the equipment used for a long time will inevitably have wear and tear, production capacity is greater than your production needs can be in the machine has broken, low efficiency can also meet your production needs.
Raw material
The raw material of biomass wood pellet fuel is required to be 2-3MM in size and 10-15% water content, then the raw material does not meet this condition should be processed, let's say the branches or the scraps, then you have to use the crushing equipment, if the water is big, you have to use the drying equipment, you not only need to buy the pelletizing machine equipment, but also need to buy the auxiliary equipment to complete the pelletizing.
 

Which raw materials are suitable for sawdust pellet press?
RICHI wood pellet press for sale can not only press crushed branches, wood shavings, sawdust, trees, etc. into wood pellets. At the same time, the sawdust pellet press can also process all kinds of biomass raw materials into biomass pellets, such as rice husk, grass, leaves and so on. Biomass pellet press is applicable to a wide range of raw materials, almost all biomass raw materials can be processed into wood pellets through the wood pellet mill.

If you are not sure whether your raw materials can be used for processing, you can leave your contact information, tell us your raw materials, we can do a free test for you, tell you whether it is suitable for wood pellet machine.
Contact Address
Office Add: E-commerce Industrial Park, Zhengzhou City, Henan Province, China
Factory Add: Longhai 2nd Rd & 10th St, Longting District, Kaifeng City, Henan Province, China
Mail Address
enquiry@richipelletizer.com
Fax: 0086-371-63752859
Telephone
0086-158-37153047