Paper Pellet Machine
---
Paper pellet machine can process waste paper into high value paper pellets. We can see all kinds of paper everywhere in our daily life: newspapers, books, cartons, etc. But these are usually disposable items, which will be discarded by people after use. But in fact, these papers can have more value. One of the popular ways to dispose of them nowadays is to process waste paper into paper pellets.
Not only can paper pellets be used as an efficient biomass fuel for industrial heating or home heating, they are also often used to make cat litter. Let's learn more about paper pellet machine!
Introduction of Paper pellet machine
Paper pellet machine is made of waste paper such as waste carton, waste newspaper and other waste paper as the main raw material, which is pressed into cylindrical pellets by the paper pellet machine.
According to the quality of the raw materials and the different production process, the pressed pellets can be used as biomass fuels, and can also be used as animal litter, such as cat litter, rabbit litter, dog litter and so on. Paper pellet machine is a kind of biomass pellet machine.
In terms of structure, the paper pellet machine is mainly composed of feeder, pelletizing chamber, motor and so on. The feeder is equipped with frequency conversion speed control motor, which can adjust the feeding amount and feeding speed according to the production speed.
And combined with the characteristics of light weight and poor fluidity of paper, the pelletizer is also equipped with anti-caking arch bin and forced feeder, which can ensure that the material enters the pelletizing chamber smoothly.
Its main function is to make paper pellets. The main working principle is to process the crushed waste paper into compact paper pellets through the extrusion of ring die and pressure roller. It is usually used in biomass pellet plants of various scales.
RICHI Machinery is an expert in feed, wood, biomass, and organic fertilizer pelletizing solutions, we design every pellet production line according to customers' needs. We have provided thousands of customers from 127 countries with complete pelletizing projects. If you have any pelletizing needs, just send an inquiry to us.

High quality paper pelletizer make high-quality paper pellets
Choose a high quality paper pellet machine
Various capacities of RICHI paper pellet mill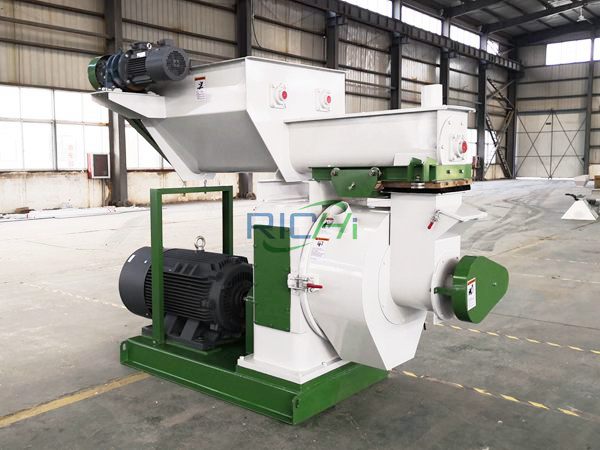 MZLH320 paper pellet making machine
The paper pellet making machine is based on ring die type, stable performance and long working service time.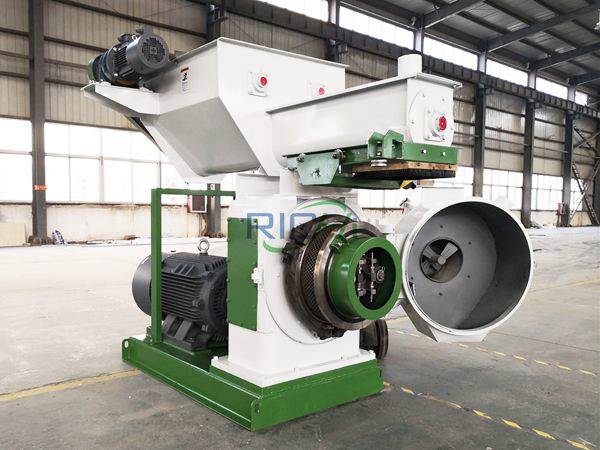 MZLH350 paper pellet maker
Paper pellet maker has wide applications, can used to make cat litter paper pellets, dog litter paper pellets, and biomass fuel pellets.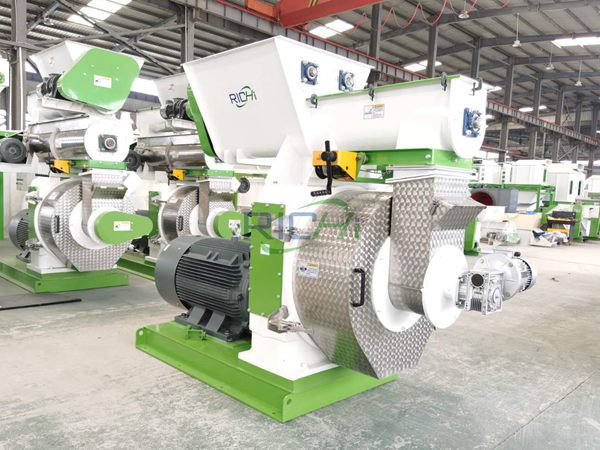 MZLH420 paper pellet press
The paper pellet press is designed for making pellets from various waste paper. It has a wide range of models and supports customization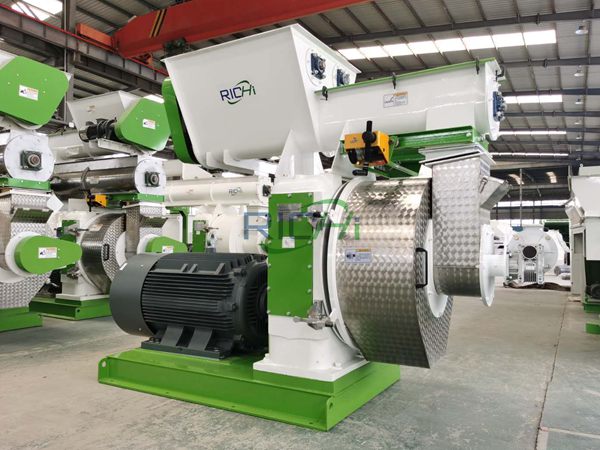 MZLH520 paper pellet mill
Main transimmison system of the paper pellet mill adopt gear rotation with 20% higher output than that of belt type.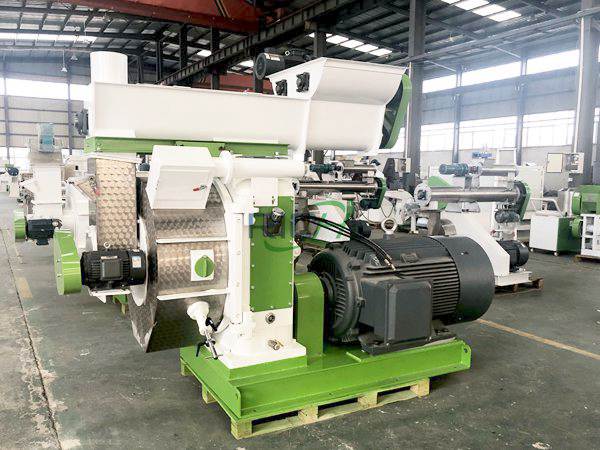 MZLH768 paper pelletizer
The paper pelletizer is widely used in biomass pellet productions of all sizes. In addition, it is easy to operate and maintain.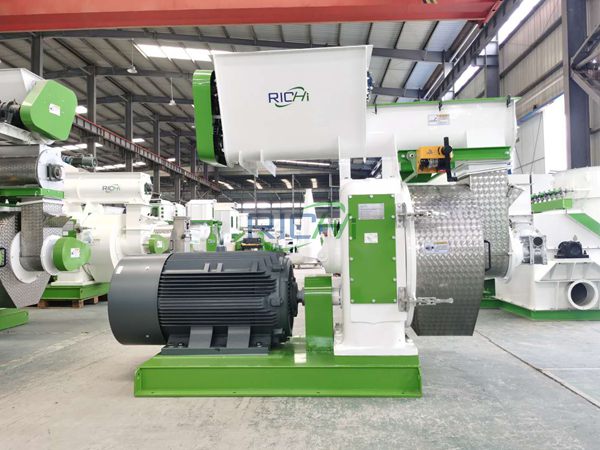 MZLH858 paper pellet machine
The paper pellet machine is well loved by our customers due to its high production capacity and low power consumption.
Specific parameters of RICHI paper pellet mill are as follows:
Model
MZLH320
MZLH350
MZLH420
MZLH520
MZLH768
MZLH858
Capacity(T/H)
0.3-0.4
0.5-0.7
1.0-1.2
2.0-2.5
2.5-4.0
3.0-4.5
Anti-caking
Feeder Power(kw)
1.5
1.5
1.5
2.2
3
3
Forced
Feeder Power(kw)
0.55
0.55
0.55
0.75
1
1
Main Motor
Power(kw)
37
55
110
160
250
280
Weight(KG)
2500
3500
4000
4500
5000
5500
Main Motor Series
6/8P
Ring Die Diameter (mm)
320
350
420
520
762
858
Pellet Length(mm)
6-12
(Note: RICHI Machinery's products are always updated and improved. Therefore, if there is any difference between the pictures, feature descriptions and performance parameters of the actual model, please refer to the actual product.)
Technical Features Of paper Pellet Machine
The core step of making paper pellets is preparing a high-quality paper pellet making machine. Here we recommend you the high-quality paper pellet mill of RICHI Machinery.
Below is the features of the paper pellet machine.
The mainframe does not change, only replace the pelletizer mold, can produce round diameter 6mm-12mm
Paper pellet machine high efficiency and energy saving, energy saving 25%-35% than the same power similar products
Simple production, almost no need for maintenance. There is no need to stop production during maintenance and overhaul.
The paper pellet machine has a wide range of applications and occupies a small site. Both factories and individuals can be applied. Not only can it process all kinds of waste paper and other biomass raw materials into biomass pellet fuel, but also process and produce cat litter, dog litter and so on.
The paper pellet machine adopts high-precision gear rotation, the transmission efficiency is as high as 98% or more.
The bearings and oil seals used in the transmission part of the paper pellet machine adopt high-precision bearings and wear-resistant and temperature-resistant oil seals, and are equipped with automatic lubrication device to ensure that the bearings are fully lubricated, and the operation is more safe and reliable.
Adopting high quality imported SKF bearings, the bearings have longer service life and run more smoothly.
The ring die is made of high quality stainless steel, and the unique compression ratio is designed reasonably, which makes the product quality better and the service life of the ring die longer, and reduces the production cost to the greatest extent.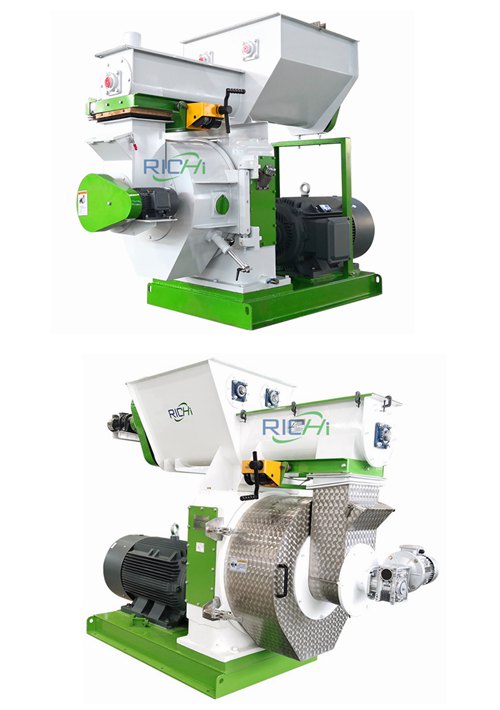 Why Make paper pellets?
---
Paper pellets have a wide range of uses. Whether used as cat litter pellets, dog litter pellets, rabbit litter pellets, or biomass pellet fuel, paper pellets have very many advantages. That is why more and more people choose to make paper pellets.
Paper pellets are high density, small in size and save space.
converting water paper into fuel pellets can utilize the Earth's resources to the fullest and reduce fuel cost
Paper pellets as fuel release less hazardous substances, hardly pollute the environment, and help to promote a better environment
Easy to transport and store, saving storage costs
What is the process of making pellets from waste paper?
After learning so much about the benefits of paper pellets, I'm sure you can't wait to find out how to make great paper pellets!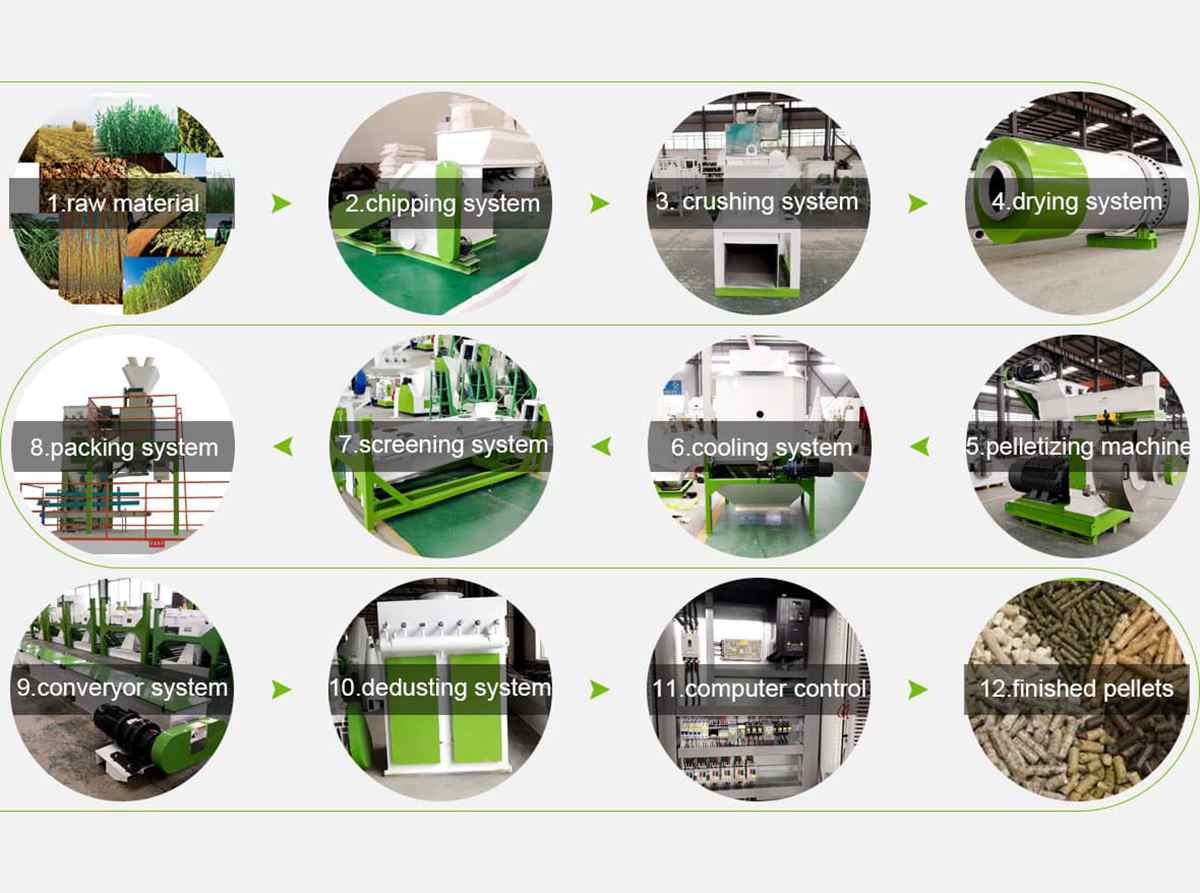 Here is the general production process of paper pellet plant for making paper pellets:
01

Crushing process: Paper Crusher
First of all, if your raw material size is too big. Your first step in making pellets is to reduce the size of the raw material! You will need to use a hammer mill to crush the large sized waste paper into a 2-3mm powder.
02

Drying process: Paper Dryer
After crushing, if the moisture content of your raw material is too high, you need to use a dryer to adjust the moisture content of the paper material to about 15%, which is the optimal moisture content for pelletizing. If the moisture content of paper material is too high or too low, it will affect the pelletizing effect. If the moisture content of the paper material is too low, it will also affect the pelletizing, and the static electricity generated will make the paper particles become light and fluffy. You can choose to add a certain amount of water in the pelletizing process to ensure that the water content of the paper material is within the appropriate range.
03

Pelletizing process: Paper Pelletizer
Pelletizing is the core process of making paper pellets. The crushed and dried paper material is fed into the paper pellet maker. The new upgraded and improved paper pellet press is equipped with anti-arching bin and forced feeder in combination with the characteristics of paper. The material enters the pelletizing chamber through a stainless steel feeder, is extruded in the compression chamber, and squeezed out of the die holes in the shape of a cylinder. Normally, the size of paper pellets can be controlled by changing the ring die and adjusting the cutter device.
04

Cooling process: Paper Pellet Cooler
Fresh from the pellet mill, paper pellets with a lot of moisture and temperatures of up to 90 °C with low stability and are very susceptible to deformation and even breakage. Therefore, you need to use a cooling machine to cool the pellets to room temperature before bagging. If the environment where you produce paper pellets is very dry, you can also choose natural drying.
05

Packaging process: paper pellet packing machine
After cooling, the stability and hardness of the pellets are improved. At this point, you can sieve the pellets, and the powdered paper scraps that do not meet the size can be mixed with the rest of the paper material for the next pelletizing process. The sizeable paper pellets can then be baled or stored according to your needs. If you have a large production capacity, it is highly recommended that you have a fully automatic baler, which can automatically weigh and bag the pellets.

Since its establishment in 1995, RICHI Machinery has been committed to developing and producing high-quality paper pellet processing equipment to meet the demand for producing various kinds of biomass pellets.
As a leading company in the field of biomass machinery and equipment, we have advanced production equipment and technical team. Our products include mainframe equipment such as pulverizer, mixer, dryer, paper pelletizer, cooler, sifter, etc. as well as lifting and conveying equipment, dust and iron removal and cleaning equipment, intelligent control equipment, etc. These equipments are characterized by high efficiency, energy saving and durability, which are able to satisfy the needs of paper pellet plants of different sizes.
If you want to build a paper pellet plant or other pellet making line, we are happy to provide you with products and services!

Why choose RICHI Machinery?
Devoted to the pellet machinery industry for 27years
All products have passed ISO, CE, SGS, BV, and other international certifications.
Have a perfect sales system and a complete service network
Can customize a turnkey pellet production line project according to your need.
Project cases related to paper pellet mill
RICHI Machinery can customize all kinds of biomass pellet project and feed pellet project services for domestic and foreign customers, including: cat litter pellet project, wood pellet project, chicken, duck and goose feed project, high-grade pig feed project, cattle and sheep ruminant feed project, rabbit feed project and so on. Our engineering team has rich experience in design and construction as well as professional knowledge in installation and commissioning, and is able to provide customers with comprehensive personalized solutions. Whether it is a new feed mill or a renovation and upgrade of an existing mill, we are able to provide customized design and engineering construction services. Below are some of the project cases we have done about paper pellet making machine: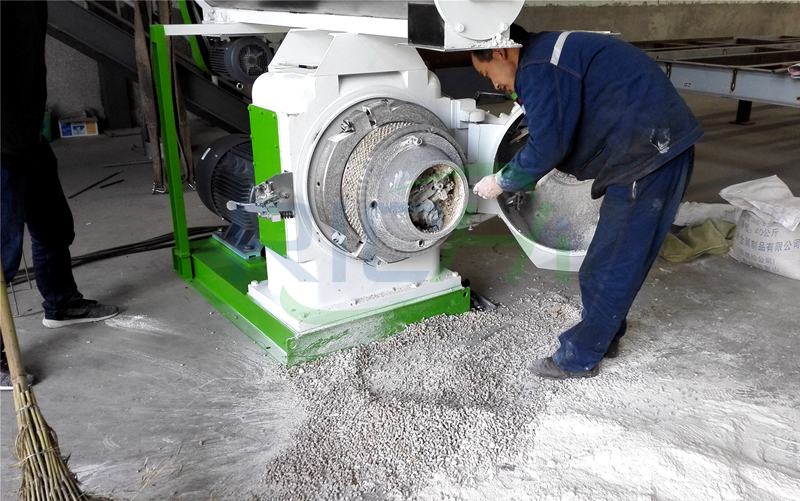 5-6TPH cat litter pellet making machine for cat litter production line in UK
Country: United Kingdom
Date: December 2016
Name: Cat litter pellet processing line
Capacity: 5-6T/H
Total Power: 55KW
Main Machines in this complete line: Horizontal ring die type cat litter paper pellet machine SZLH350 and accessories (such as ring dies).
Guiding Price: $20,000-$30,000
Customer's cat litter Pellet Size: 5mm
Customized Scheme(Y/N): It's a customized nature bentonite cat litter pellet mill for our customer
Application:For manufacturing commercial nature cat litter
The install period: 2 Days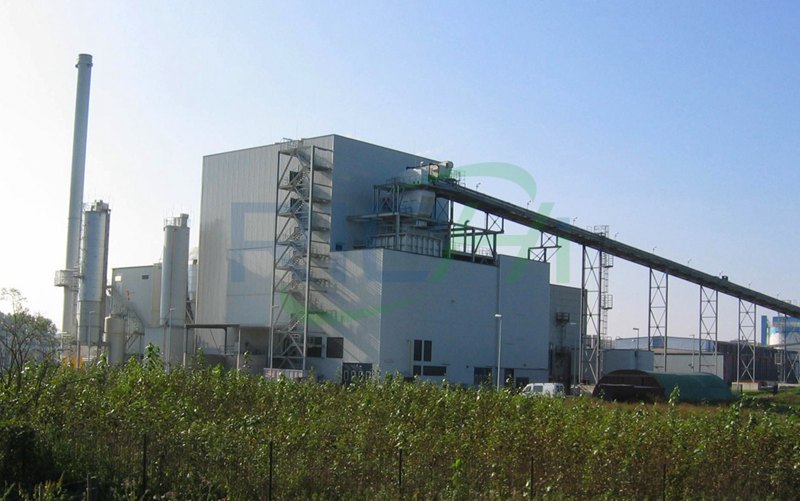 2-2.5 T/H biomass paper pellet production line project for sale Australia
Country: Australia
Date: 2019
Capacity: 1-2T/H
Total Power: 165KW
Workshop size about this project: 19m*16m*15m (L*W*H)
Main Machines in this complete line:crushing machine, ring die paper pellet making machine, new technology rotary dryer,packing machine and other auxiliary equipment.
Guiding Price: $50000-$80000
The install period: 45 days
Number of installation engineers assisted by our company:1 person
The operate worker in this line:3-4 person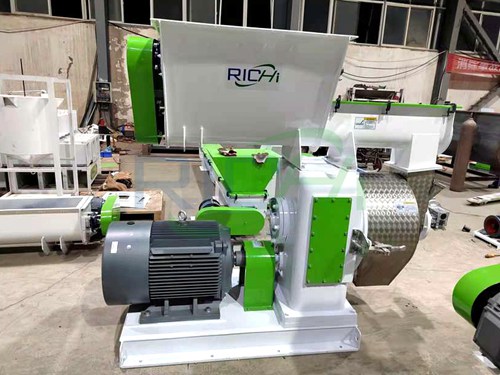 Paper pellet making machine for sale Canada
Date: July 16, 2022
Capacity: 1-2T/H
Country: Canada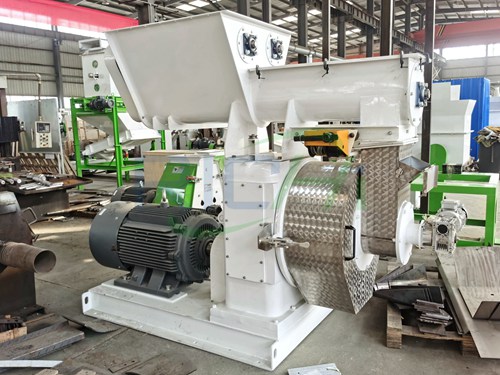 Paper pellet mill for sale Mexico
Date: April 27, 2021
Capacity: 2-3T/H
Country: Mexico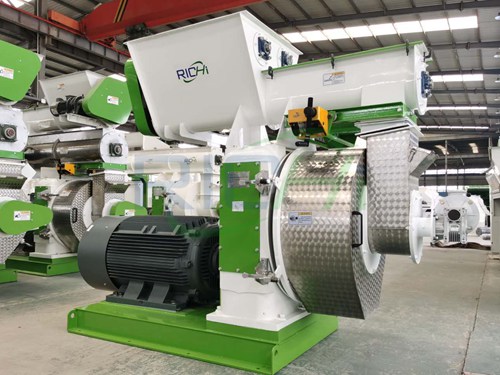 Paper pellet machine for sale America
Date: Sept. 14, 2019
Capacity: 4-4.5T/H
Country: America

CUSTOM SOLUTIONS
—— GET A QUOTE ——
Accurate control of cost accounting, scientific calculation of expected profits, to achieve cost reduction and efficiency, profit can be expected.From equipment selection and program planning in the early stage
Quality Test Before Delivery
FAQ about the paper pellet machine

What's the paper pellet machine price?
Many customers who want to buy paper pellet mill will pay attention to this question: how much is the paper pellet machine price? Generally speaking, the paper pellet machine price is between $15,000 and $50,000, the specific pelletizing machine price depends on the model and output of the machine you choose.
Regarding the price of pelletizer, everyone has different opinions, some people think that the expensive one is good, some people think that the cheaper the better. In fact, what is suitable is the best. We believe that you get what you pay for, and we suggest you to choose the best one within your budget.
RICHI Machinery is doing its best to provide you with good quality and low price pelletizing machine equipment, we produce pelletizing machine equipment are using advanced processing technology, equipped with imported SKF bearings, Siemens motor, stainless steel tempering, feeder. If you would like to get a more detailed quotation about our machines, feel free to initiate an inquiry with us.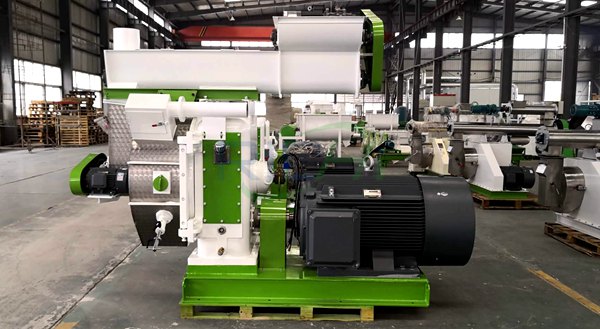 As a pelletizer supplier, the prices of paper pellet maker we offer are factory prices.

How to choose the right paper pellet machine?
There are various models of paper pellet machine and different configurations, and the price is naturally different. So if you want to know the price of paper pellet machine, you have to determine the specific model of paper pellet machine first. Let us tell you how to choose to determine a suitable paper pellet machine for you.
Generally speaking, the criteria for determining the paper pellet machine are: use, raw material moisture, raw material size, demand output
Transformer size, automation requirements, etc.
Usage
There are two general uses for making paper pellets, one is to make animal litter pellets such as cat litter, and the other is to use as biomass fuel pellets. By determining the use for which you are producing paper pellets you can initially determine the type of paper pellet mill.
Raw material condition
Figure out the moisture content and size of your raw material. This determines how to handle the raw material and what kind of auxiliary equipment you need to have. For example, crusher, dryer. For example, if your raw material is already around 15% moisture, but the size is too big, you need to equip a crusher.
Output requirements
According to your hourly output can basically determine the model of pelletizer. If your daily output demand is 8 tons, work eight hours a day, 1 ton an hour, you can choose MZLH420 paper pellet press.
Electricity
This depends on how many kilowatts of machine your local transformer can drive. If your local transformer can only support up to 120kw, then you can only choose the model below 120kw.
Automation Requirements
Depending on your automation requirements, you can determine the type and number of auxiliary equipment. For example, if you need to automate packaging, you need to have a fully automatic packaging machine. Here you will find that choosing a suitable pellet mill requires a very thorough consideration before determining the price. But don't worry, you just need to tell us your needs, you can contact us, we detailed for you.


What raw materials are suitable for paper pellet mill
In theory, paper pellet mill can process all kinds of biomass raw materials besides paper materials. The raw materials that the paper pellet mill can process are:
Waste paper: newspaper, glossy paper, white office paper, colored office paper, envelopes, tissue, treated paper, beverage and waxed milk boxes, kraft Paper, boxboard, cardborad and etc. They are very suitable for making paper pellets.
Wood materials: wood logs, sawdust, wood chips, leaf, branches, etc.
Straw: corn straw, wheat straw, sorghum straw and other crop stalks
Other biomass materials: grass, bamboo, rice husk, peanut shell, oil tea husk, cottonseed husk, and etc.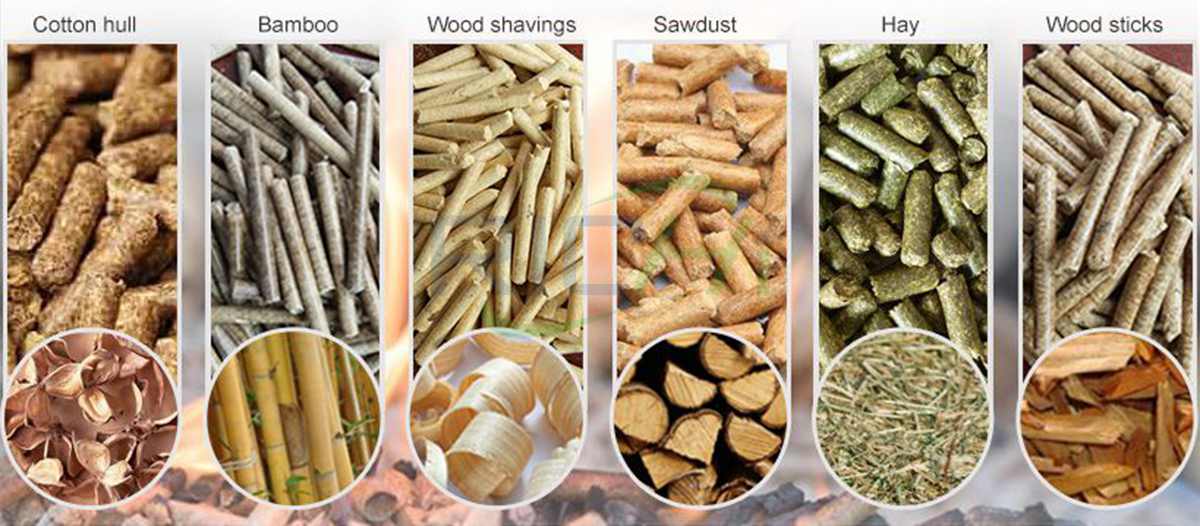 These are just a few of the raw materials that can be processed in a paper pellet machine. If you are not sure whether your raw materials can be processed by a paper pellet mill, please feel free to contact us and we will be happy to do a raw material test for you.
Contact Address
Office Add: E-commerce Industrial Park, Zhengzhou City, Henan Province, China
Factory Add: Longhai 2nd Rd & 10th St, Longting District, Kaifeng City, Henan Province, China
Mail Address
enquiry@richipelletizer.com
Fax: 0086-371-63752859
Telephone
0086-158-37153047