bamboo pellet machine
---
The bamboo pellet machine is a mechanical equipment used to process bamboo into bamboo pellets. With high production efficiency and easy to operate and use, this equipment is ideal for making bamboo pellets.
Capacity: 0.6-15T/H
Main power: 37-280KW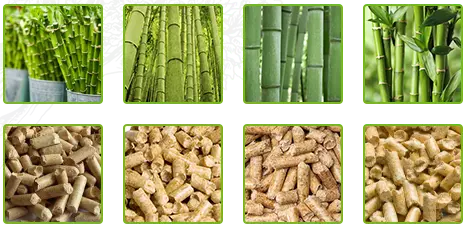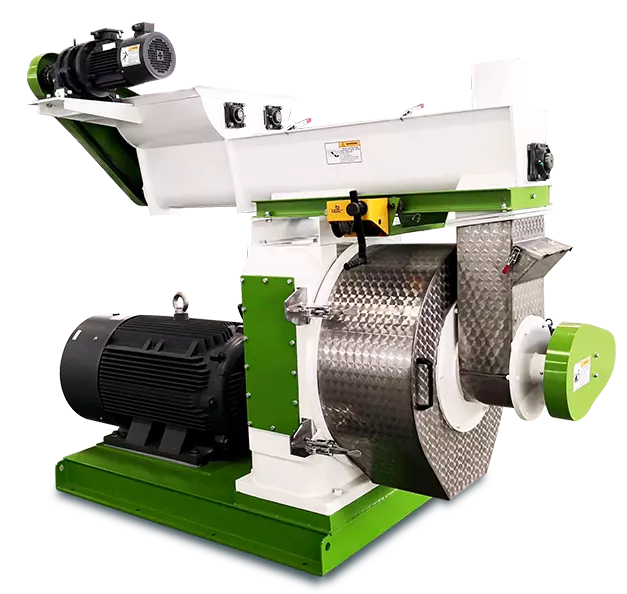 Video of bamboo pellet machine
The video shows the high efficiency fully automatic bamboo pellet mill independently developed and designed by RICHI Machinery. The bamboo pellet mill mainly consists of a feeder with arch-breaking bin, pelletizing chamber, Siemens motor and so on.Just put the crushed bamboo into the feeder, the machine works automatically, the material enters into the pelletizing chamber, and is transformed into bamboo pellets under the extrusion of the ring die and the pressure rollers, and is extruded out from the die holes.
The bamboo pellets produced by the pellet machine have high density, high combustion calorific value and beautiful appearance. And the pellet making machine is very simple and convenient to operate. Whether you are producing bamboo pellets with small output or building a bamboo pellet plant, bamboo pellet machine is an indispensable key equipment.
RICHI Machinery has been specialized in making biomass pellet machine for more than 30 years, we focus on providing you with high quality and low price biomass bamboo pellet machine as well as efficient bamboo pelletizing solution, which can help you produce higher quality bamboo pellets. If you also want to produce bamboo pellets but don't know where to start, please contact us immediately to start your first step of pelletizing!

High quality bamboo pellet machine make high-quality bamboo pellets
Choose a high quality bamboo pellet maker
Technical parameters of RICHI Bamboo pellet machine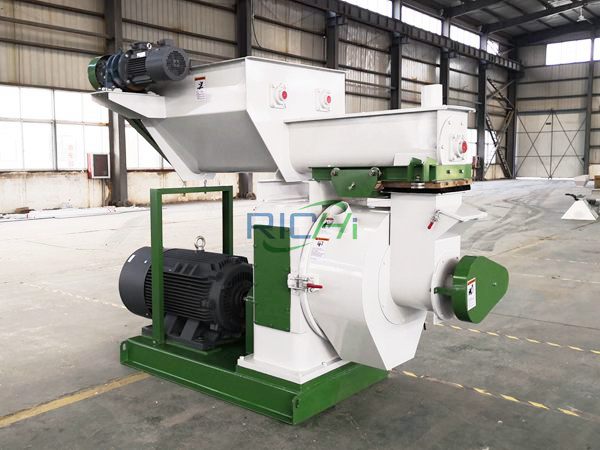 Bamboo pelletizer
Guiding Price:
$10,000-$20,000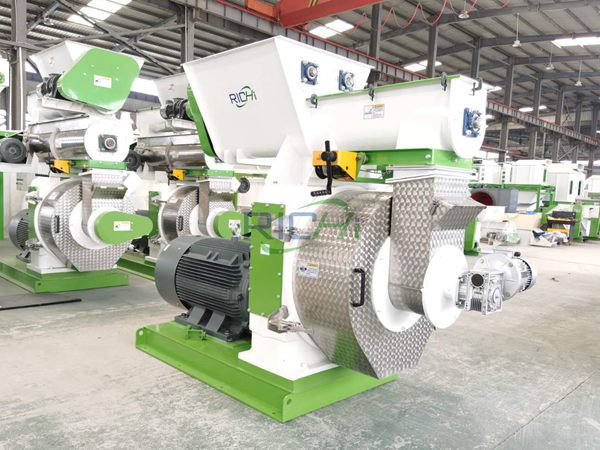 Biomass pellet maker
Guiding Price:
$50,000-$100,000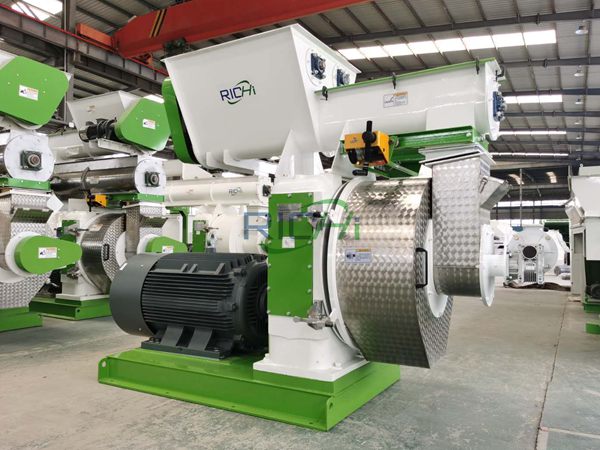 bamboo pellet mill
Guiding Price:
$40,000-$60,000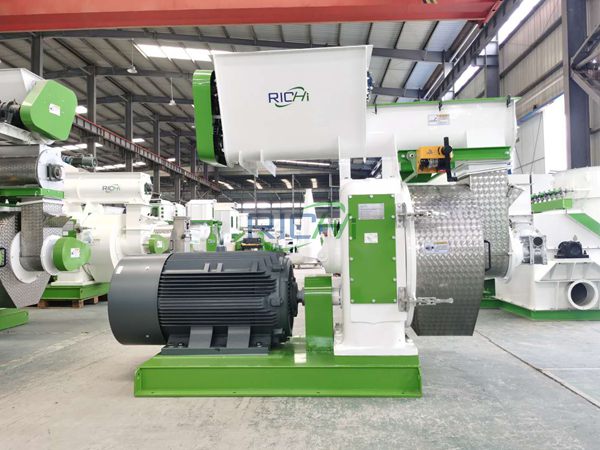 bamboo pellet making machine
Guiding Price:
$30,000-$40,000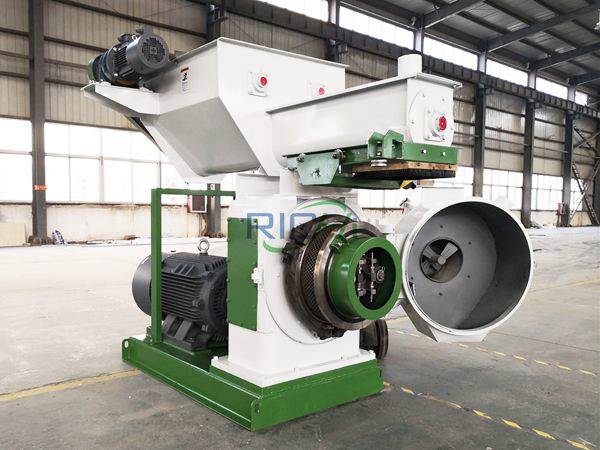 bamboo pellet maker machine
Guiding Price:
$20,000-$30,000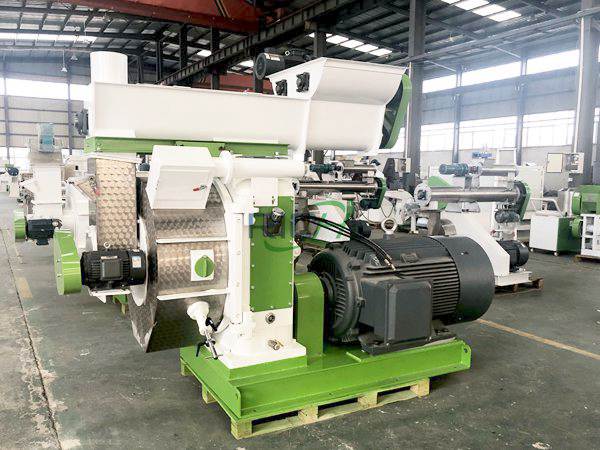 bamboo pellet machine
Guiding Price:
$60,000-$100,000
Specific parameters of RICHI bamboo pellet machine are as follows:
Model
MZLH320
MZLH350
MZLH420
MZLH520
MZLH768
MZLH858
Capacity(T/H)
0.3-0.4
0.5-0.7
1.0-1.2
2.0-2.5
2.5-4.0
3.0-4.5
Anti-caking
Feeder Power(kw)
1.5
1.5
1.5
2.2
3
3
Forced
Feeder Power(kw)
0.55
0.55
0.55
0.75
1
1
Main Motor
Power(kw)
37
55
110
160
250
280
Weight(KG)
2500
3500
4000
4500
5000
5500
Main Motor Series
6/8P
Ring Die Diameter (mm)
320
350
420
520
762
858
Pellet Length(mm)
6-12
(Note: RICHI Machinery's products are always updated and improved. Therefore, if there is any difference between the pictures, feature descriptions and performance parameters of the actual model, please refer to the actual product.)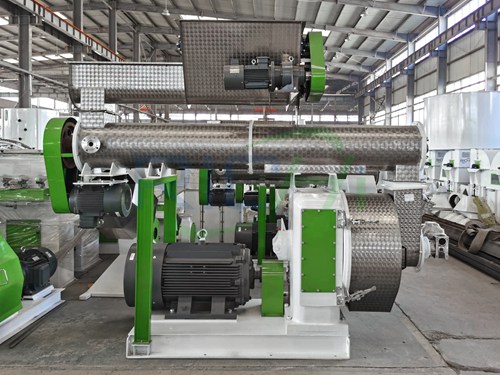 Applications of bamboo pellet machine
Bamboo pellet machine has a wide range of uses and models. Buying a bamboo pellet machine means you get a wood pellet machine, wood chip pellet machine, leaf pellet machine and so on. This is because bamboo pellet mill can process a wide range of raw materials. Here is a brief introduction to the uses of the pellet mill:
Can be combined with various biomass pellet processing equipment to form a biomass pellet production line for biomass pellet plants of various sizes.
It can process all kinds of biomass raw materials. For example, corn stalks, rice straw, peanut shells, corn cobs, cotton stalks, soybean stalks, weeds, leaves, sawdust and so on.
Bamboo pellets produced can be used as fuel for power plant
Many people may have this doubt: What is the price of the feed pellet machine or how much does a pellet mill cost? Then I will introduce you to the approximate price of the pellet machine below.
Raw materials suitable for bamboo pellet machine
Bamboo pellet mill as an efficient biomass pellet mill can process all biomass raw materials. The raw materials applicable are also very wide, such as wood, straw, straw and so on.
Wood: wood chips from wood mill and furniture factory waste, shavings, sawdust, trimmings, construction panel waste, garden trimmings, mountain logs, etc.
Bamboo: waste from processing bamboo handicrafts, such as chopsticks and toothpick factories.
Straw: Crop straw, such as corn stalks, wheat straw, soybean stalks, cotton stalks, rice straw, etc.
Grass: alfalfa grass, hay, giant king grass and other kinds of grass can be processed with bamboo pellet machine
Others: coconut shells, efb, rice husk, peanut shells, coconut shells, organic fertilizers, chicken manure, cow dung and so on.
Bamboo pellet mill can process a lot of raw materials, but the specific processing flow depends on the raw material. Take woody biomass raw materials as an example, if the raw material is dry wood chips, there is no need for drying and crushing process, after screening, it can be put into the pelletizer for pelletizing. However, logging yard trimmings and construction panel waste need crushing and drying before pelletizing. If the raw material is forest logs, it needs peeling and chipping before crushing.

The above is just a part of the raw materials that can be processed by the bamboo pellet machine, if you are not sure whether your raw materials can be processed by the machine, you can contact us at any time, we can do the raw material test for you and give you professional advice on the selection of the machine.

Benefits of bamboo pellets
---
Bamboo pellets, as a kind of biomass pellets, have obvious benefits, high calorific value of combustion, environmental protection and no pollution. The following are the benefits of bamboo pellets as summarized by RICHI Machinery.
High density and high calorific value of combustion. Bamboo pellets have high combustion efficiency and are an ideal substitute for traditional fuels such as kerosene.
Bamboo pellets produce little or no pollution, which helps to protect the environment.
Bamboo pellets are clean and hygienic, which not only facilitates feeding but also greatly improves the labor environment of workers.
After molding, the bamboo pellets have a high specific gravity and small volume, which is easy to store and transport, saving transportation costs.
No sulfur dioxide or phosphorus pentoxide will be produced when burning, which greatly reduces the production of acid rain.
Bamboo pellets have high purity and do not contain other non-heat generating debris, which will directly reduce costs for the enterprise.
The ash after burning bamboo pellets is a high quality organic potash fertilizer with high taste, which can be recycled to generate profits.
How to make bamboo pellets?
After learning so much about the benefits of bamboo pellets, I'm sure you're more than eager to start making your own! How do you make bamboo pellets? Here is the answer!
The actual production process of bamboo pellets needs to be adjusted according to your raw materials and actual needs, which is why we are all about customized pellet production solutions for our customers. For example, one customer's raw material is freshly collected bamboo with a high moisture content and a relatively large size. The customer is trying to build a complete bamboo pellet plant, we developed a complete bamboo pellet production line according to the customer's needs, the production process includes bamboo slicing, bamboo crushing, bamboo drying, bamboo pelletizing, bamboo pellet cooling, bamboo pellet packing. However, some customers' raw materials are already crushed bamboo crushed material and other crushed raw materials, but the moisture content is about 50%. Then it can directly enter the drying process!
The production process of bamboo pellets is generally: slicing – crushing – drying – pelletizing – cooling – packing. The following is a brief introduction to the various processes of bamboo pellets and the biomass pellet processing equipment that needs to be used.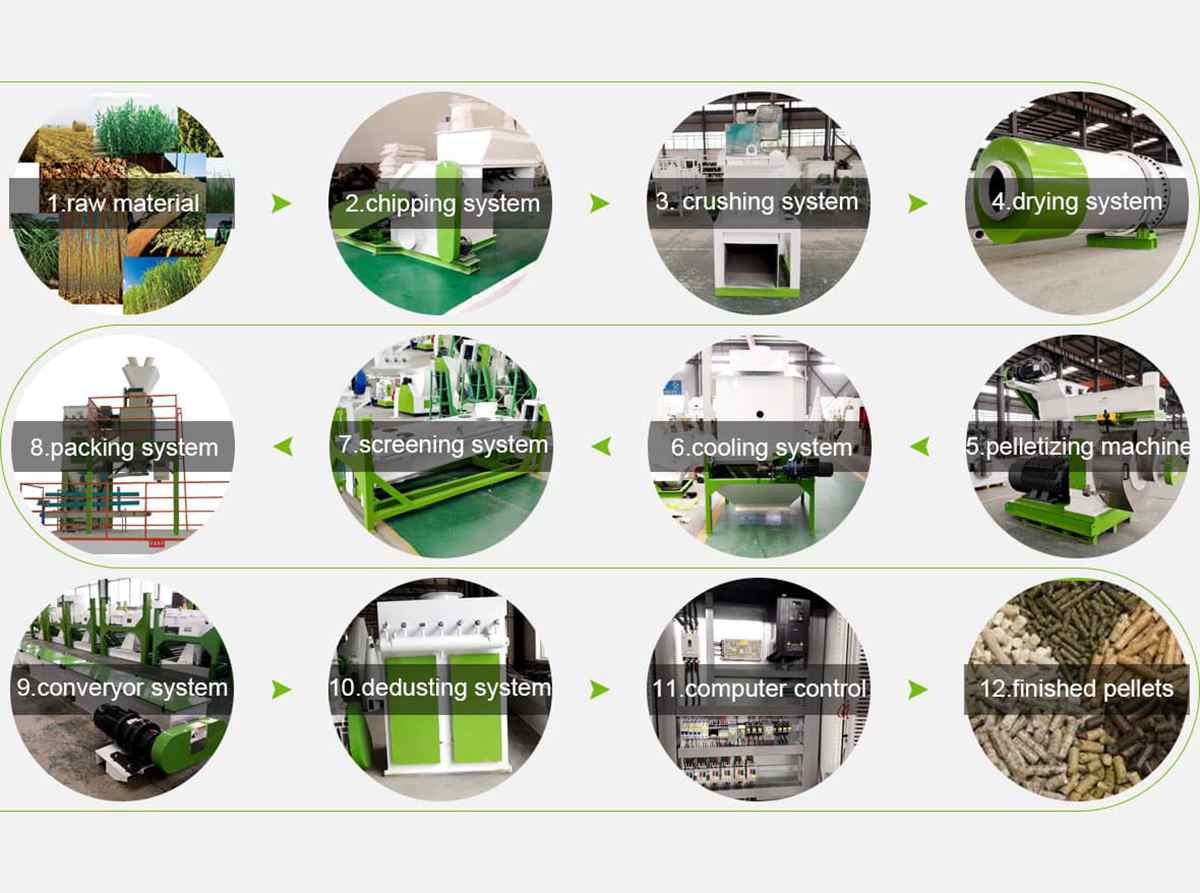 01

Bamboo slicing: Bamboo slicing machine
Freshly collected bamboo is large in size and cannot be directly put into the crusher. At this time you will need to slice it first. Bamboo chipper is often used to reduce the size of bamboo pellets. Using bamboo chipper can shorten the bamboo size to 3-5cm thin slices.
02

Bamboo Crushing: Bamboo Crusher
After slicing, thin bamboo slices can be dropped into a bamboo crusher. After crushed by the crusher, the thin bamboo slices turn into 2-3mm bamboo chips, which is a suitable size for raw material for bamboo pellet mill processing.
03

Bamboo Drying: Bamboo Dryer
In order to ensure the quality of bamboo pellets, as well as the molding rate of the pelletizing machine, bamboo chips usually also need to be dried before entering the pelletizing machine. The most common machine for drying bamboo is bamboo dryer.
Here we need to remind you that not all raw materials need to be dried. Authoritative data show that bamboo moisture content of about 15% is most suitable for pelletizing. So you can measure the moisture content of your raw materials, and then decide whether you need to dry processing.
04

Bamboo Pelletizing: bamboo pellet machine
After drying the bamboo, the most expected pelletizing process comes next! Put the processed bamboo directly into the pellet making machine feeder, the uniform size, the inner solid bamboo pellets will come out from the discharge port!
05

Bamboo Pellet Cooling and Packing: bamboo pellet cooler & packing machine
The cooling of bamboo pellets is also a key step that should not be ignored. Because the temperature and humidity of the freshly made bamboo pellets are very high, they are easy to break and affect the quality of the pellets. So before packing and storing bamboo pellets, you need to cool them. The specific cooling method depends on your production and demand, if the production is small and the bamboo pellets are used for home use, you can use natural air-drying to cool down the bamboo pellets, but if your production is large, such as to build a bamboo pellet factory, then it is recommended that you use the bamboo pellet cooler, which has high cooling efficiency and uniform cooling. After cooling, you can pack the bamboo pellets according to your demand.


Why choose RICHI Machinery?
Devoted to the pellet machinery industry for 27years
All products have passed ISO, CE, SGS, BV, and other international certifications.
Have a perfect sales system and a complete service network
Can customize a turnkey pellet production line project according to your need.
Project cases related to bamboo pellet machine
RICHI Machinery has been in the pellet making industry for 30 years and has successfully served thousands of customers from all over the world. Here are some cases of project on bamboo pellet making mill.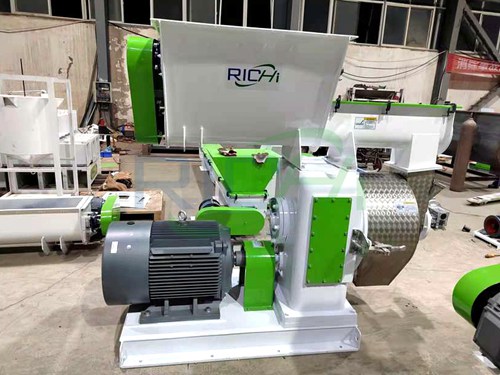 1.0-1.2T/H bamboo pellet machine
Country: Canada
Capacity: 1.0-1.2T/H
Date:June 17, 2021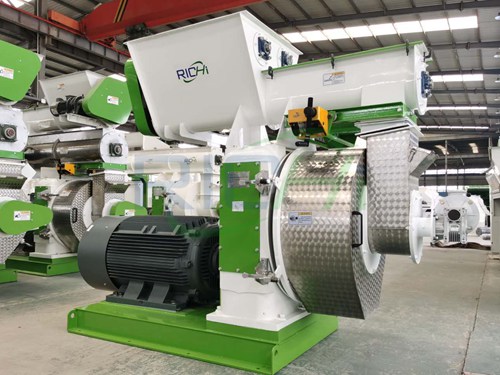 3-4.5T/H bamboo pellet mill
Country: America
Capacity: 3-4.5T/H
Date: Sept. 18, 2020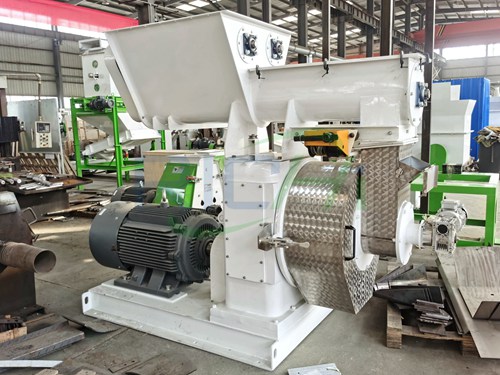 2-3T/H bamboo pellet making machine
Country: Mexico
Capacity: 2-3T/H
Date:April 7, 2022

CUSTOM SOLUTIONS
—— GET A QUOTE ——
Accurate control of cost accounting, scientific calculation of expected profits, to achieve cost reduction and efficiency, profit can be expected.From equipment selection and program planning in the early stage
Quality Test Before Delivery
Where to buy bamboo pellet machine
Generally speaking, bamboo pellet machine can be purchased at the official website of the granulator manufacturer, machinery manufacturing network, and other options. There are very many channels to buy pellet machine, and the quality of the pellet making machine for sale varies, which makes it crucial to choose a reliable and professional bamboo pellet machine manufacturer. You can compare several manufacturers in terms of their strength, after-sales service and other aspects to choose the most reliable granulator business. If possible, you can also choose to visit the manufacturer's factory.
How much is the bamboo pellet mill
Many customers have this question when they buy bamboo pellet machine: how much does the pellet machine cost? Generally speaking, the price of a bamboo pellet machine is between $15,000-$50,000. Of course, the exact price depends on the manufacturer you choose and the model of the machine. The quality of pellet mill varies greatly from brand to brand, and the price will also be different. And the same manufacturer's pellet mill has different production capacity and different price. Therefore, you have to choose the right machine before you can have a specific price reference. If you want to know more specific quotes for biomass pellet mill machine, feel free to initiate an inquiry with us
Is it worth investing in bamboo pellet machine
With the continuous improvement of people's living standards, environmental protection is also more and more people's attention. Bamboo pellets as an environmentally friendly and efficient fuel is also very popular, the market outlook is promising. Bamboo pellet machine is the key equipment for the production of bamboo pellets, a pellet making machine can meet your various needs.
Contact Address
Office Add: E-commerce Industrial Park, Zhengzhou City, Henan Province, China
Factory Add: Longhai 2nd Rd & 10th St, Longting District, Kaifeng City, Henan Province, China
Mail Address
enquiry@richipelletizer.com
Fax: 0086-371-63752859
Telephone
0086-158-37153047