Alfalfa Pellet Mill For Sale
---
RICHI alfalfa pellet mill for sale is specially designed for processing crushed alfalfa grass into pellets for animal feed,poultry feed and heating fuel.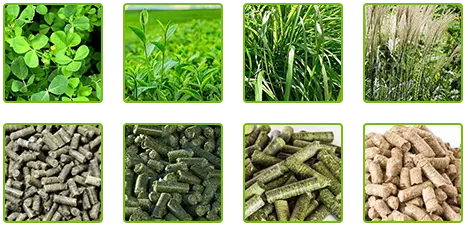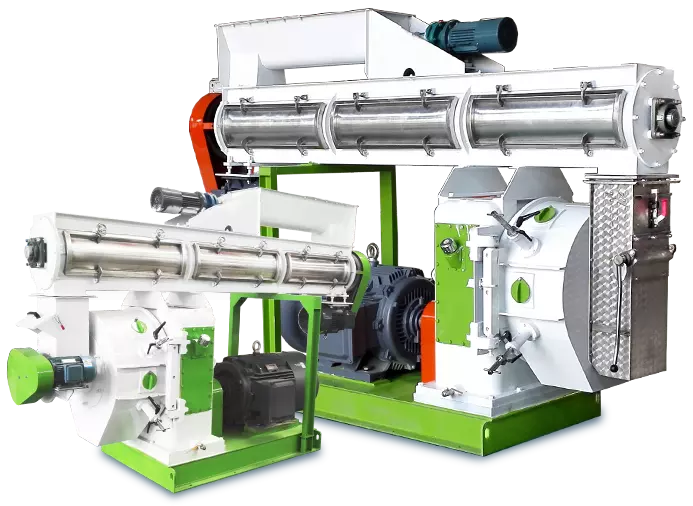 Alfalfa pellet mill introduction
Alfalfa pellet making machine effectively solves the shortcomings of the biological coarse fiber, granulation difficult not shaped, poor results, the host transmission adopts high-efficiency gear transmission, than the traditional belt transmission production efficiency is increased by more than 20%.
In addition, the ring die adopts quick-release hoop type, feeding adopts frequency conversion speed feeding to ensure uniform feeding, the door cover with a forced feeder, using the international advanced manufacturing process, and we can tailor your various pellet machine with a variety of raw materials with high-quality molds, so that your equipment life is extended, product quality is improved, the cost of tonnage consumption is reduced.
Richi Machinery is a professional supplier of alfalfa pellet making machine and pelletizing solutions, our alfalfa pellet mill is an energy-saving and high efficiency, which is the ideal pellet making equipment for producing alfalfa pellets. I will introduce our alfalfa pellet making machine in detail from the use of alfalfa pellets, the advantageous use of the pelletizing machine, and so on.

WHY MAKE ALFALFA PELLETS?
---
Alfalfa pellets have a lot of benefites and a wide range of applications, it can not only be used as feeds and burning fuel, but also can be used for fertiliers, there is also a large market for alfalfa pellets, so you don't have to worry about selling them. Next, I'll introduce alfalfa pellet applications from the three aspects, I hope it will be useful for you.
Applications of alfalfa pellets
Alfalfa pellets can be used to add calories to a animal's diet,such as cattle, horce etc. They are a great source of calories for the ruminant animals because they are grass-based. In addition, feeding alfalfa pellets for animals do not cause the side effccts of high-sugar and starchy feeds.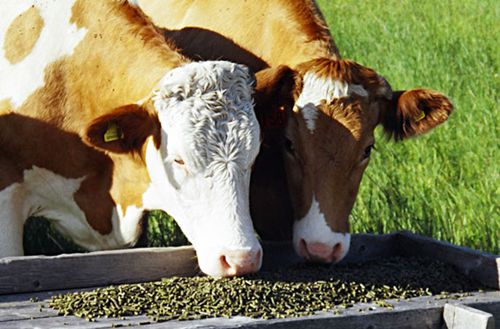 Used as feed
Relevant laboratory tests show that alfalfa grass is rich in protein and mineral vitamins. It is excellent animal feed for herbivores, especially when made into pellets by alfalfa grass pellet mill equipment, the utilization rate can be improved and the benefit will be more considerable.
Alfalfa pellet mill can mix and formulate a variety of raw materials, and then pressed, so that the feed obtained is more nutritious and more uniform, more fully. And the indigestible alfalfa becomes easy to digest after it becomes pellets.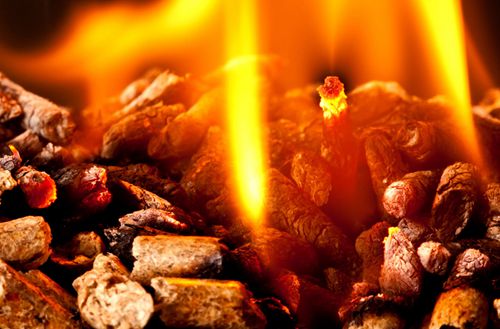 For Burning fuel
The alfalfa, wood chips, sawdust and other materials are crushed and pressed by pellet machine and then made into pellets. This kind of pellet is a kind of fuel, which will not produce sulfur dioxide when burning, and will not cause any pollution, and is a kind of pure green energy. Pellet fuel density, combustion resistance and environmental protection, it is affectionately known as the "world's fourth largest energy source", "the perfect green energy."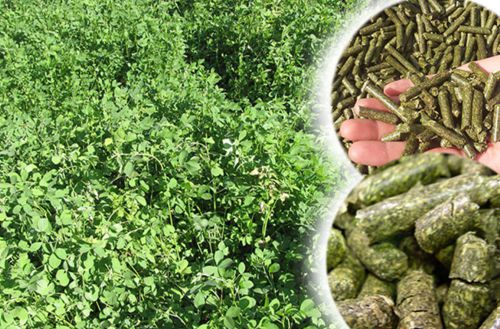 Alfalfa pellets for fertilier
In addition to being used as burning fuel and ruminant animal feed, the alfalfa pellets can also be used as fertilier to promote the plants growing through providing them minerals and triacotanal.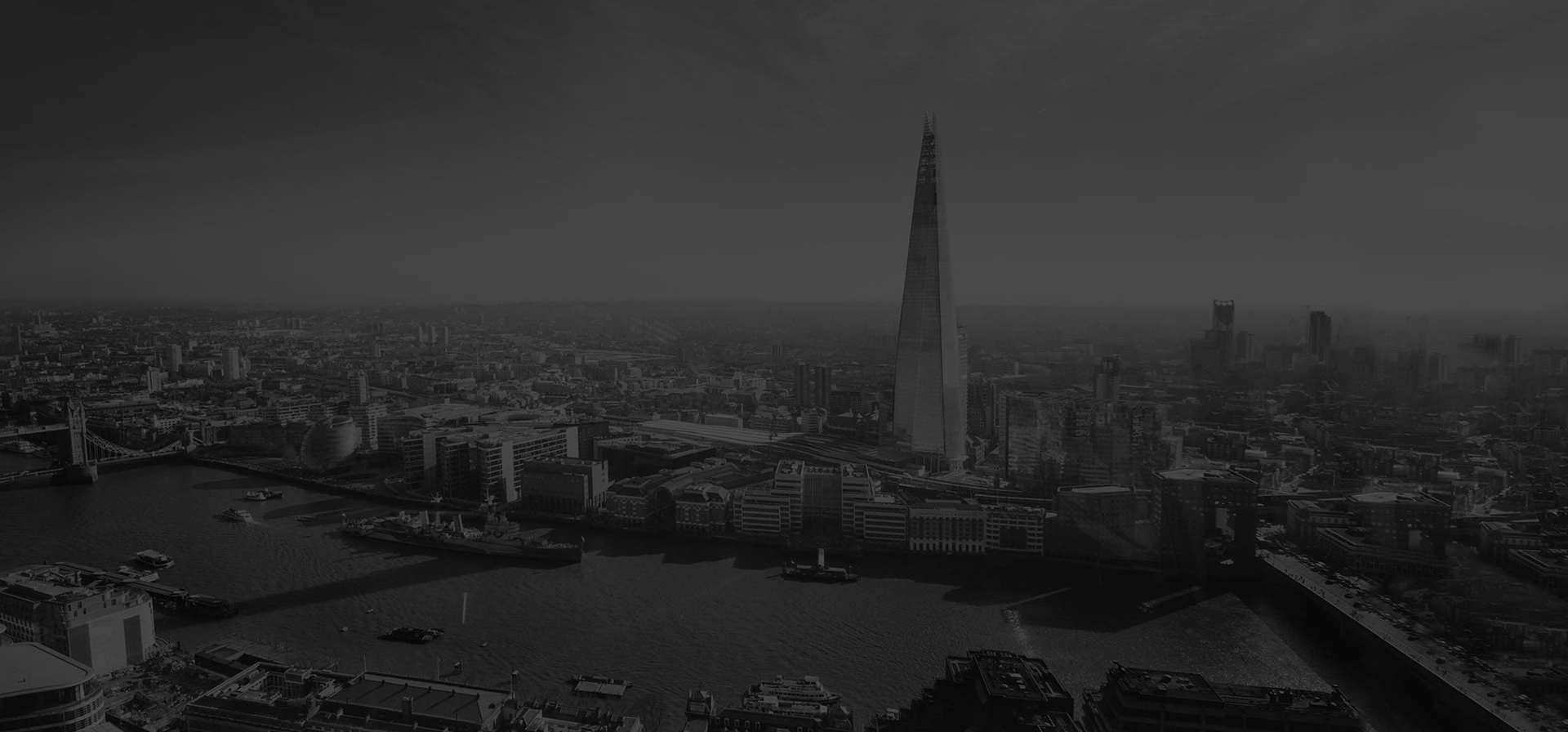 RICHI is a leading industry company
we are always in
At the forefront of the pellet machinery industry market
RICHI alfalfa pellet mill Type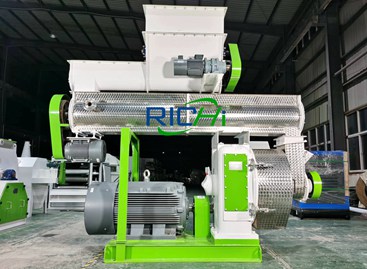 MZLH320 alfalfa pelletizer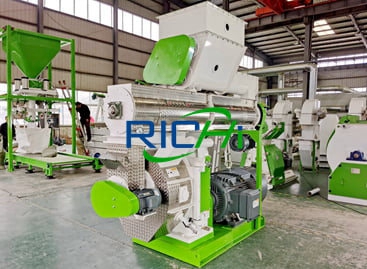 MZLH350 alfalfa pellet mill for sale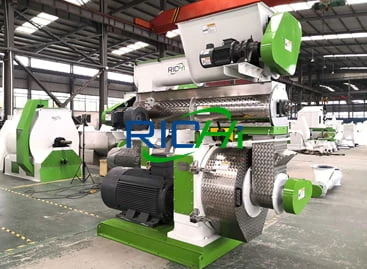 MZLH420 lucerne pellet machine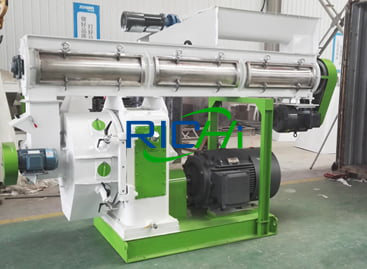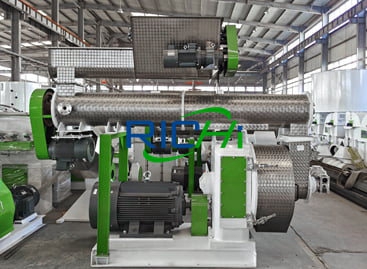 MZLH768 alfalfa Pellet Making Machine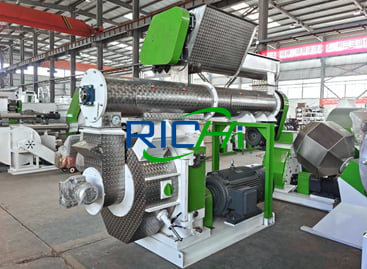 MZLH858 alfalfa pellet machine for sale
Other parameters of the alfalfa pellet mill for sale are as follows:
Model
MZLH320
MZLH350
MZLH420
MZLH520
MZLH768
MZLH858
Main Motor Series
6/8P
Ring Die Diameter (mm)
320
350
420
520
762
858
Pellet Length(mm)
2-12
(Note: RICHI Machinery's products are always updated and improved. Therefore, if there is any difference between the pictures, feature descriptions and performance parameters of the actual model, please refer to the actual product.)
Features of alfalfa pellet mill for sale
Alfalfa grass pellet mill, forging the support bar and main shaft together to keep even clearance between the rollers and ring die to ensure high efficiency.
Adding the forced feeding device, the output is increased by 10-12%.
Refueling at startup, users can set the refueling amount and refueling cycle according to the situation, so as not to hurt the machine due to misoperation.
Stainless steel gate, ring die and conditioner, durable.
Pneumatic quick unloading gate to avoid burning the motor or damaging the equipment.
Bearings are forged, long service life.
Adopting high precision gear main drive, quick release hoop type ring mold, output is about 20% higher than belt type granulator.
The transmission part of the whole machine adopts SKF high-quality bearings;
The gear wheel and axle are processed by grinding teeth, which ensures high efficiency, smooth transmission and low noise.
All stainless steel increase strengthened type tempering, frequency conversion speed control feeder, to ensure high quality of pellet feed.
Adopting the international advanced level of compensation type serpentine spring coupling, with novel structure, compact, safe, low noise, low failure performance.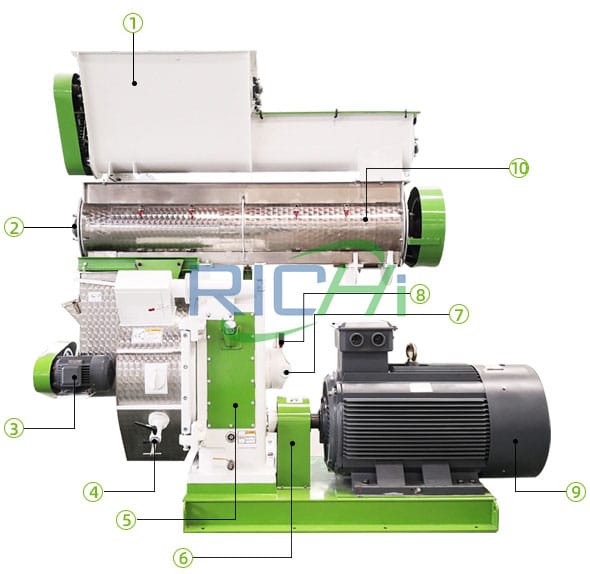 1. Feeder with anti-caking bins
2. SKF bearing
3. Forced feeder motor
4. Cutter assembly
5. Gearbox
6. Shaft coupling
7. Safety assembly
8. Limit Switch
9. Siemens motor
10. Stainless steel containers, long use time
Other Advantages of alfalfa pellet mill for sale
Adopts high-precision involute cylindrical helical gears direct transmission, transmission efficiency is as high as 98% or more.
The transmission gear tooth blank water forging after normalizing heat treatment, improve the hardness of the tooth surface; hardened tooth surface by the silent fine grinding edge repair process, so that the operation of the quieter and smoother.
The main shaft and the hollow shaft of connecting body are made of imported alloy structural steel through water forging, rough turning, heat treatment, fine turning and fine grinding, with reasonable structure and even hardness, which improves fatigue resistance and abrasion resistance of the parts and provides more reliable guarantee for safe operation.
The host box is made of high-quality steel casting, with uniform thickness and compact structure; Provide stronger support for normal operation.
The transmission part of the bearings and oil seals are used in imported high-precision bearings and imports of wear-resistant and temperature-resistant fluoroelastomer oil seals, and special lubrication back to the oil system, oil circulation and cooling, automatic oil lubrication at regular intervals. Ensure that the bearings are fully lubricated, more secure, and reliable operation.
The bearings used in the particle molding system are all high-quality silent bearings, and increase the thin oil circulation cooling lubrication system, longer bearing life, safer operation.

High quality alfalfa pelletizers make high-quality alfalfa pellets
It is vital to choose the right pelletizing machine!
How to choose a suitable alfalfa pellet machine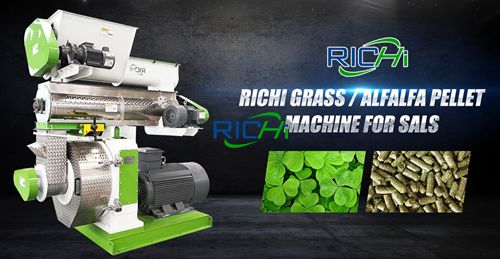 Design of alfalfa pellet mill for sale
Along with the industry's large demand, the market for professional processing of alfalfa pellets has now formed, and with it, the mechanical equipment for processing wood chips – wood chip pellet machine. Choose alfalfa pellet machine, must choose the latest type of equipment, new alfalfa pellet making machine in the design way, structure, operation on the new generation, production and quality will have a great improvement.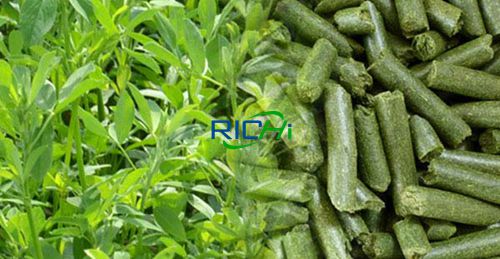 according to the raw materials to choose the machine
Different raw materials pressing pellet production and machine wear are different, the required pressure is not the same.To combine their own material to buy alfalfa pellet mill, like the northern trees are better suppression, such as pine, while the southern wood to do pellets is more difficult, the failure rate of the machine will be high.According to the raw material to the right medicine will reduce the machine failure rate.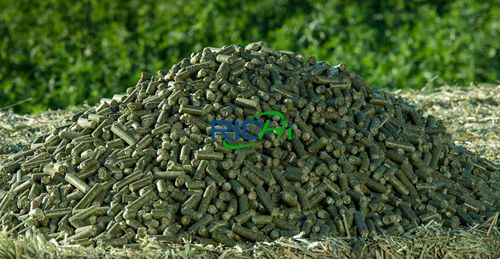 Choose alfalfa pellet machine according to productivity
The production capacity is different, the size of the machine, power, quotation, etc., are not the same.Therefore, it is highly recommended to buy the right machine according to your needs.It can not only avoid the loss caused by the machine output failing to meet the requirements, but also avoid the waste of resources caused by the machine output. One thing need to be noted is that you'd better choose the output of pellet machine is higher than you need.It is unavoidable that the dies appeared wearing problems, which may cause a lower output. So that choosing the pellet machine with a higher output will be better.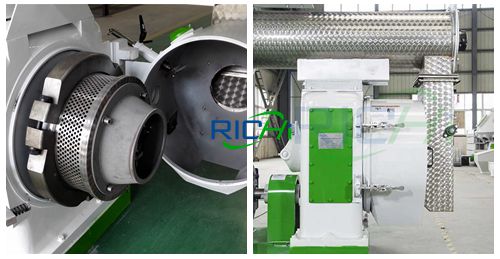 Alfalfa pellet mill's wearing parts
Usually mechanical equipment will have wearing parts, the consumption of wearing parts is one of the cost budget issues during the processing period, running reliably in order to reduce costs.The wood pellet mill you choose should have wear-resistant protection for each part, so that the service life can be increased by more than 30%.Ring die, pressure roller to use alloy steel forging, mold life is guaranteed to be more than 1000 hours.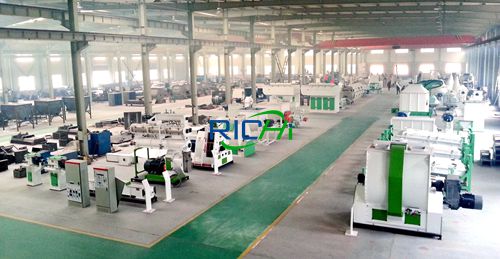 Examining the strength and size of manufacturers
Many customers are now through the network to examine the pelletizing equipment, althrough the network to provide a convenient platform, it is better to personally inspect the manufacturer, to see the size and processing strength of the manufacturer, whether there is a license to operate, field inspection of the equipment quality, such as the steel plate thickness, the materials selection, the equipment type, and so on.In addition, consult if perfect after-sales service is available or not.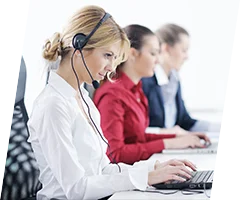 Can't find the alfalfa pellet plant manufacturers you want?
Contact us to customize for you
Five processes – 5 minutes to know the alfalfa pellet production line process
The general alfalfa pellet production line process is:

01

Crushing – Hammer Mill
Like alfalfa grass, the raw materials always in different shapes, you need a hammer mill or a grinder to crush these materials and process them into small sizes, usually Φ2-3mm. Theoretically, any material over 8mm needs to be pulverized. Only raw materials of certain sizes can be feed into the alfalfa pellet mill.

02

Drying – rotary dryers
No matter what kind of raw materials, the moisture content must be kept within a range, too dry not shape, moisture and easy to loose.The dryer is for the humidity of raw materials for pretreatment. The optimal moisture content of raw materials should be ensured between 12%-15% to achieve the best granulation effect.If the moisture content is higher than 16%, drying or natural drying is needed to reduce the moisture.

03

Pelletizing – alfalfa pelletizer
After the raw material has been dried it is ready for the much anticipated pelletizing process.The pellet mill is the core equipment of the whole pelletizing line.Pellet mill is widely used for alfalfa grass, wood, straw and other biomass energy sources.The raw materials after crushing and drying are conveyed here for uniform granulation and molding.
In terms of the host of the pellet making machine, it is recommended to use ring die pellet machine, which is mainly composed of ring-shaped molds and internal pressure rollers total bearing, working principle: pressure rollers rotate with the spindle, driving raw materials into the gap between the pressure rollers and molds, and through extrusion to make the raw materials pass through the molds to form pellets. The pelletizing chamber can mold your materials into solid and cylindrical pellets,then the alfalfa pellets are extruded from the ring die hole.

04

Cooling process–counterflow cooler
The newly produced alfalfa pellets have high temperature of 80-90 ℃, the structure is more flaccid and easy to return to moisture and breakage, so it is necessary to cool down the alfalfa pellets abruptly, and the pellet can be bagged into the warehouse only after cooling down to the room temperature, so that the alfalfa pellet is easier for storage and transportation. The cooling machine plays an important role in producing high quality alfalfa pellets, prolonging the storage time of finished pellets and improving economic benefits.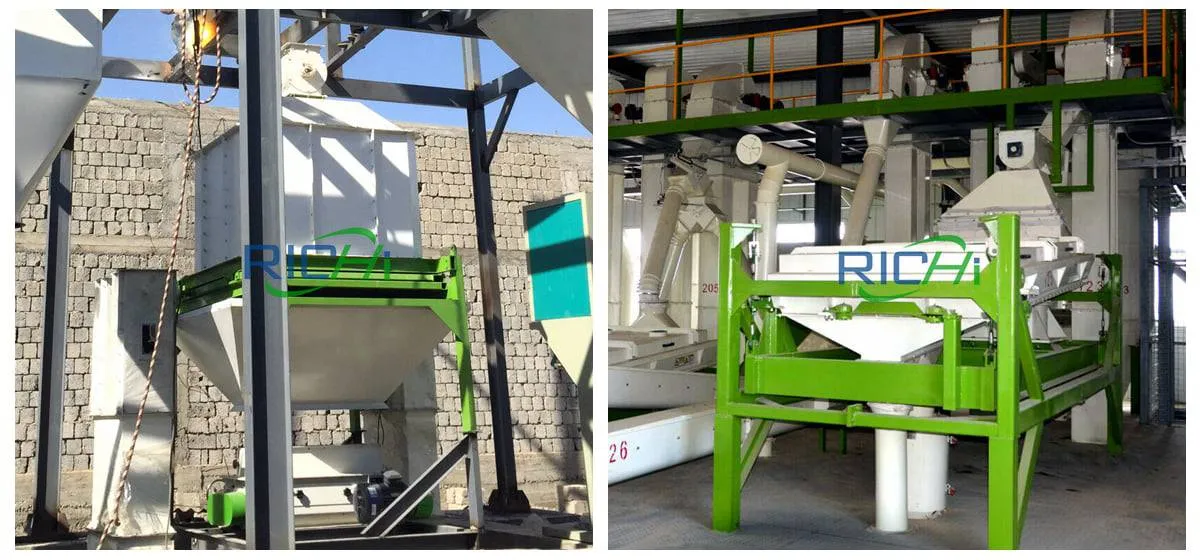 05

Packing–Automatic Packing Machine
Congratulations you have successfully completed the pelletizing process, then enter the final section, the cooled finished pellets for packaging machine sealing bags, so easy to store, easy to transport.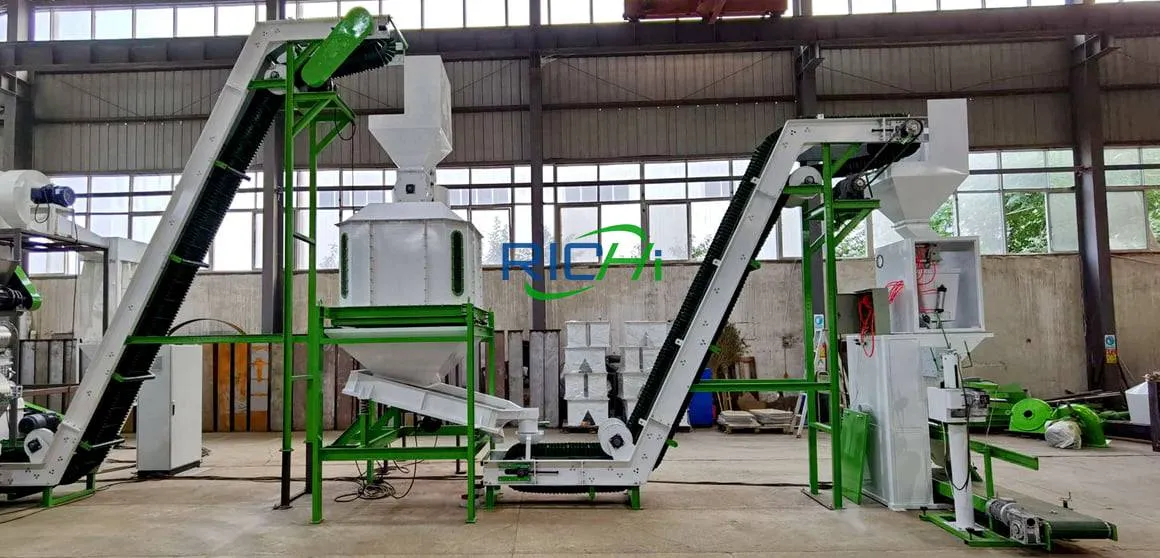 Why choose RICHI Machinery?
Devoted to the pellet machinery industry for 27years
All products have passed ISO, CE, SGS, BV, and other international certifications.
Have a perfect sales system and a complete service network
Can customize a turnkey pellet production line project according to your need.
Projects cases of alfalfa pellet mill
These are some of the complete pellet turnkey projects successfully delivered by RICHI. All of the projects adopt advanced alfalfa pellet equipment, designed by our RICHI company to meet customers' demands. If you want to know more about the alfalfa pellet plant, you can see the wood pellet production line, feed pellet production line and biomass pellet production line.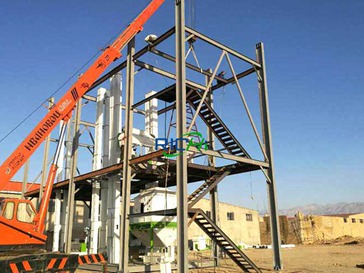 Ruminant Animal Feed Pellet Line In Indonesia
Country: Indonesia
Date:April 9th,2018
Capacity:3-5T/H
Total Power:305KW
Workshop size about this project: 10m5m12m (LWH)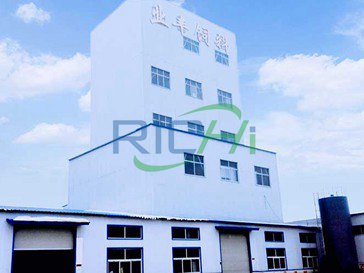 Ruminant Cow Feed Factory Project In China
Country:Inner Mongolia, China
Date:March 2016
Capacity:50TPH
Total Power:1087kw
Workshop size about this project:
90 Acres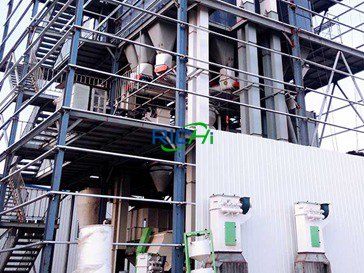 Country:America
Date: March 15th,2020
Capacity:10-12T/H
Total Power: 977KW
Workshop size about this project: 16m7m7.5m(LWH)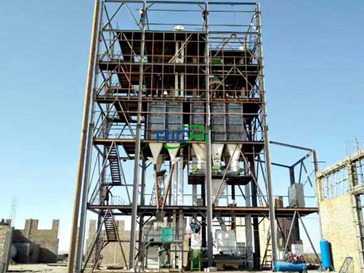 10 T/H Wood Pellet Manufacturing Plant In Mexico
Country: Mexico
Date: Sep,2018
Capacity:10T/H
Total Power:715KW
Workshop size about this project:29m24m21m(LWH)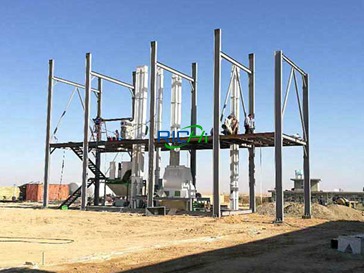 Agricultural Waste Biomass Pellet Production Line
Country: Hainan Province, China
Date: 2017
Capacity: 20T/H
Total Power:1458 KW
Workshop size about this project: ​​
50861.6m²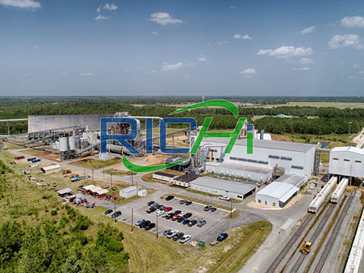 Alfalfa pellet production plant project In China
Country: Anhui Province, China
Date: October 2020
Capacity:28T/H
Total Power: 4314KW
Workshop size about this project:
7500m²

CUSTOM SOLUTIONS
—— GET A QUOTE ——
Accurate control of cost accounting, scientific calculation of expected profits, to achieve cost reduction and efficiency, profit can be expected.From equipment selection and program planning in the early stage
Quality Test Before Delivery
FAQ of alfalfa pellet mill

How much does an alfalfa pellet mill cost?
How much does a lucerne pellet machine cost? This question can't really be answered at once. Because alfalfa pellet mill is divided into many kinds of models, hundreds of configurations, so the relatively accurate answer is from $10,000 to $100,000.
To understand how much a pellet machine, the first to determine the specific model of the pellet machine, although the models of the major factories are different, but there is a common standard for your reference: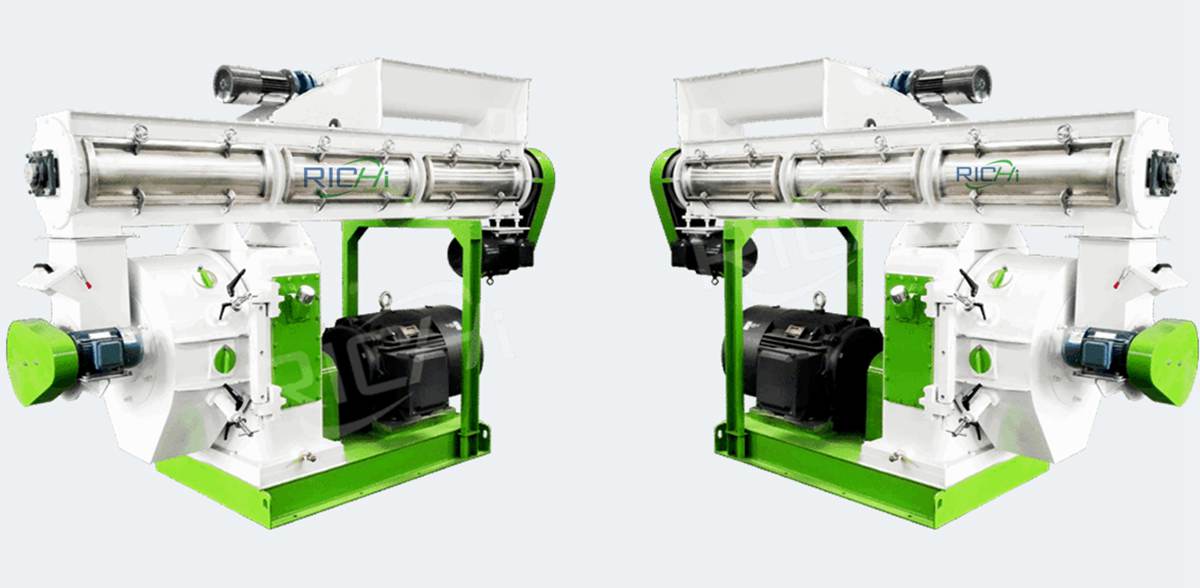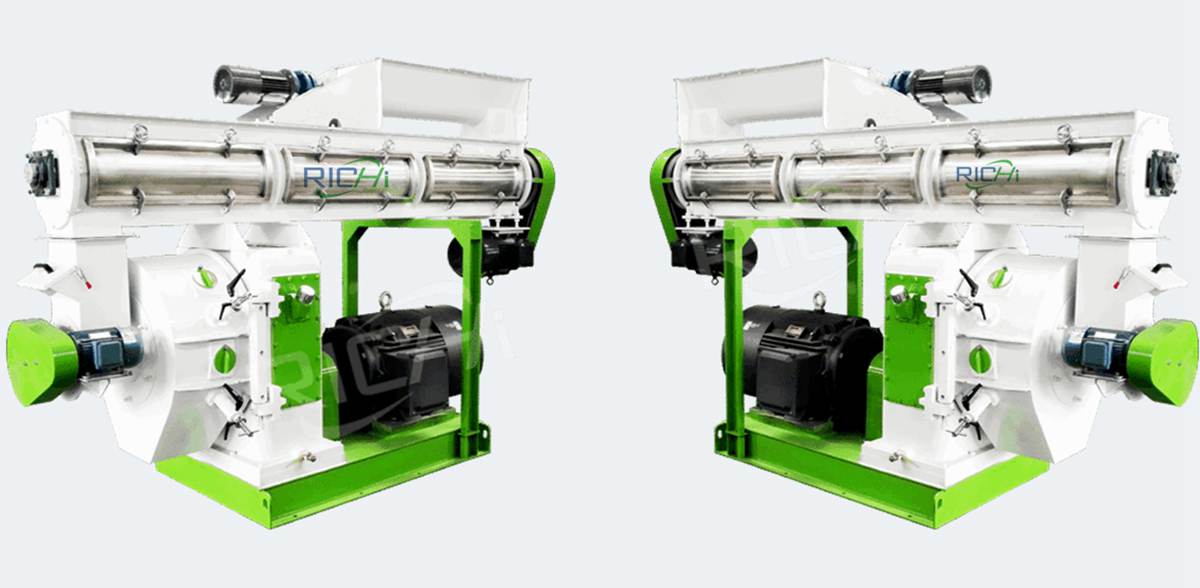 Use:Alfalfa pellets mainly have two uses, do feed, do fuel. Determine the use can initially determine the type of alfalfa pelletizer.
The raw material situation:According to the raw material, to determine the need for other related equipment, such as crushers, dryers.
Output requirements:Generally the output per hour.
The power situation:The local transformer can drive how many kilowatts of machines.
Automation requirements:According to this to determine how much auxiliary equipment.
If you want to know the detailed quotation of alfalfa pellet mill, welcome to send us an inquiry, our professional technical team will recommend the most suitable pelletizing equipment at reasonable price for you.

The solution to the low output of alfalfa pellet mill
Alfalfa pellet making machine I believe we are all very familiar with it, for its scope of application is also very well understood, in agriculture and industry have a wide range of applications, because of its wide range of uses, so the investment value of the market is very huge.
The flexible application of alfalfa has brought great development potential for the market, the most common is applied to livestock and poultry rearing, after processing applied to farmers to raise sheep, cattle, etc. alfalfa processing can also be used as a fuel, instead of coal used for heating or power plants to generate electricity, etc., and its market applications are very wide. Many users in the use, there will be low yield problems.
Next, we will mainly to explain, low yield should be how to solve.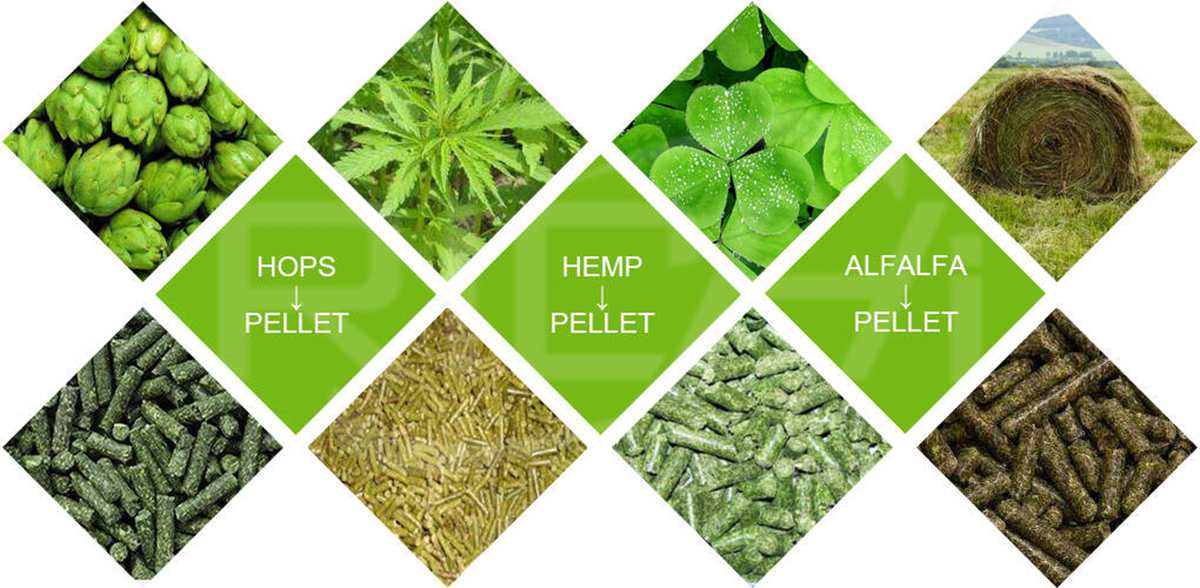 First of all, to adjust the moisture content of raw materials, pressing biomass particles require the moisture content of raw materials such as wood chips and sawdust in 13% or so, too high or too low will make the output decline
Secondly, adjust the parameters of the pellet equipment, pressure roller and the gap between the molds, different materials require different gaps, the output is too low, may be due to the gap is not adjusted, you can look for the manufacturer to adjust well.
Again, the new mold should be ground, with machine oil, sand and other mixtures of compression a few times on the good;
Finally, do a good job of maintenance of the equipment, timely replacement of molds, molds and pressure rollers for a long time will produce wear and tear, it is inevitable, if this is the reason for the decline in production, replacement of the new mold on the good.
Pellet equipment in the use of the period if there is a problem, you can contact us in time, we have more about the alfalfa pellet machine related knowledge. See biomass pellet machine.
Contact Address
Office Add: E-commerce Industrial Park, Zhengzhou City, Henan Province, China
Factory Add: Longhai 2nd Rd & 10th St, Longting District, Kaifeng City, Henan Province, China
Mail Address
enquiry@richipelletizer.com
Fax: 0086-371-63752859
Telephone
0086-158-37153047