EFB Pellet Machine
---
Efb pellet machine is a pelletizing equipment used to process high density biomass materials such as palm fiber, empty fruit bunches into biomass pellets. If you are interested in making efb pellets, we strongly recommend you to learn about the biomass efb pellet mill as it is the essential key equipment for making efb pellets.
RICHI efb pellet mill adopts advanced design and production configuration, compact structure and excellent performance. In addition, we can customize the efb pellet line for you according to your production needs.
Production capacity: 0.3-5T/H
Suitable raw materials: efb(empty fruit bunch), rice husk, leaves, grass, palm nut shell, palm leaf, etc.
Main power: 37-280KW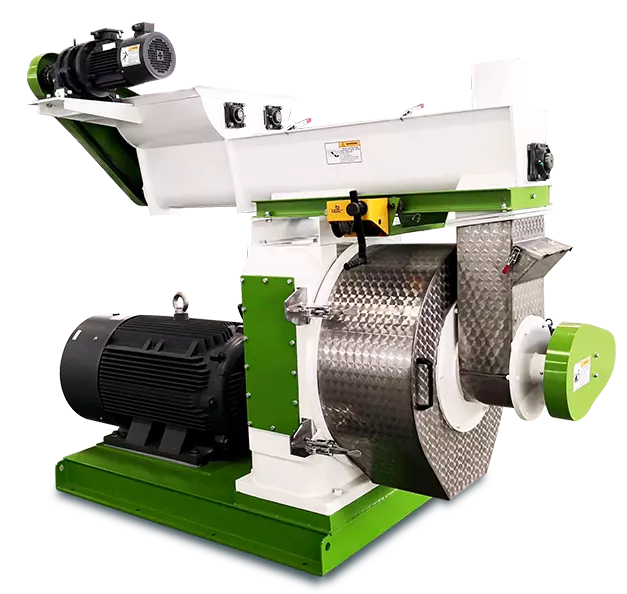 The video shows how the efb pellet machine works. Like a wood chip pellet machine, the crushed efb is put into the feeder, and the efb is processed into efb pellets through the pelletizer.
Efb pellet mill is compact, easy to operate, and has excellent performance, which makes it the ideal equipment for making efb pellets today.
In addition, the efb pellet machine can process not only the efb pellets but also all kind of biomass pellets, such as grass pellets, leaf pellets, wood pellets, straw pellets, rice husk pellets, and etc.
RICHI Machinery is an expert in feed, wood, biomass, and organic fertilizer pelletizing solutions, we design every pellet production line according to customers' needs. We have provided thousands of customers from 127 countries with complete pelletizing projects. If you have any pelletizing needs, just send an inquiry to us.
Various capacities of RICHI's efb pellet machine
RICHI Machinery EFB pellet machine adopts advanced ring die process, compact design, reasonable structure, meets the requirements of environmental protection, and according to customer requirements for directional design. Modular design, easy to disassemble, transportation and installation; small investment, quick results, and compact structure, small footprint is particularly suitable for efb production line. For more information about efb pellet processing equipment, welcome to consult us.
Below are the specific models of our pelletizers and the parameter table.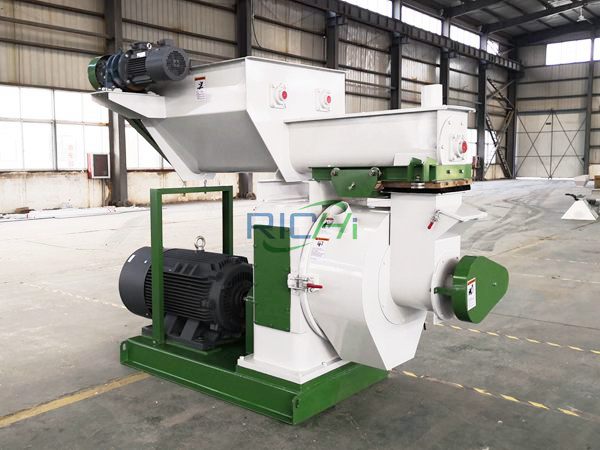 MZLH320 efb pellet mill
The efb pellet mill is specially designed for process efb pellets for heating fuel.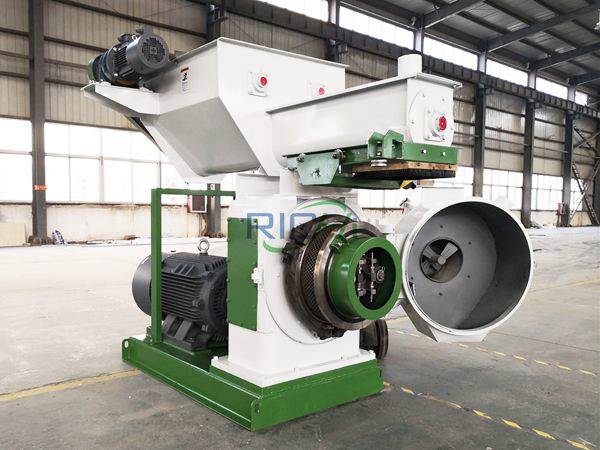 MZLH350 efb pellet machine
This model of pelletizer has the advantages of high working efficiency, low power consumption.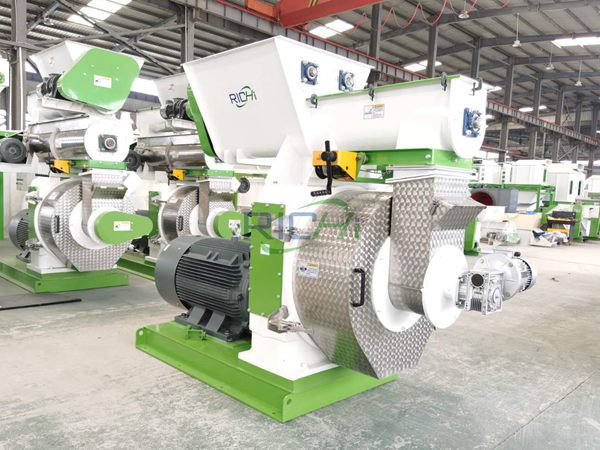 MZLH420 efb pellet mill
The pelleting machine can be customized according to your production needs.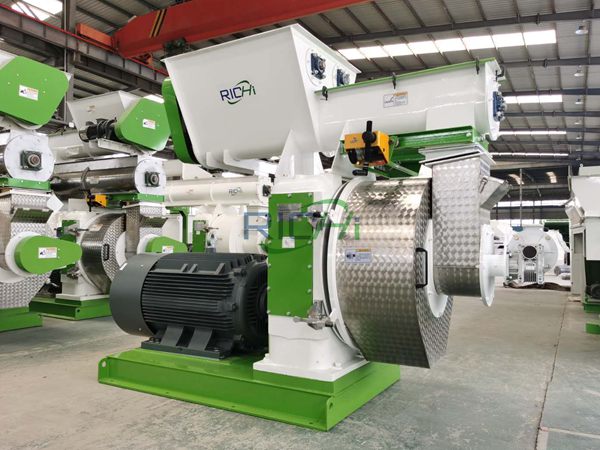 MZLH520 efb pellet machine
Equipped with variable frequency speed feeder with anti-caking bins, very suitable for making efb pellets.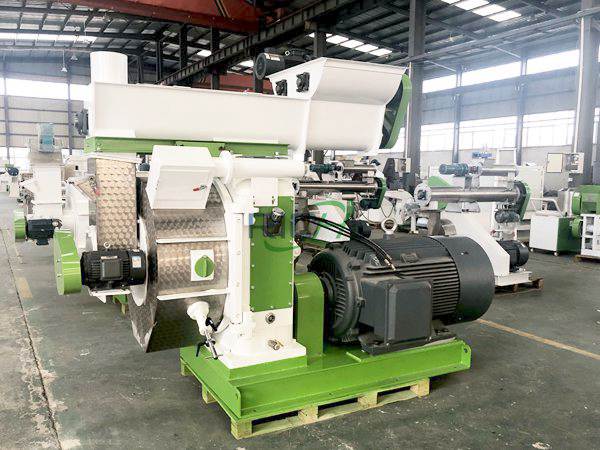 MZLH768 efb pellet mill
The pelletizing equipment is equipped with an imported Siemens motor, durable and stable.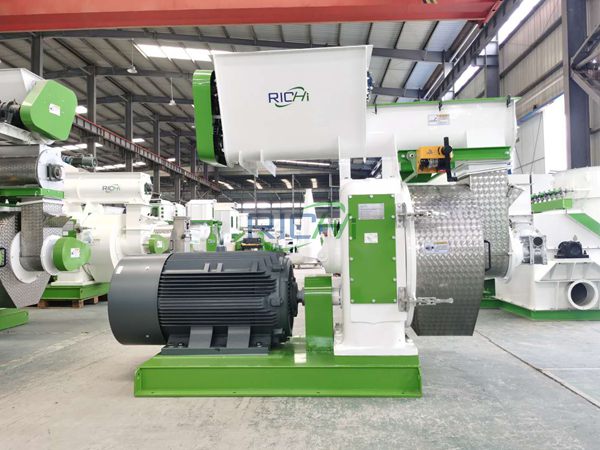 MZLH858 efb pellet machine
This kind of efb pellet mill is widely used in efb pellet plant of any scale.
Specific parameters of RICHI efb pellet mill are as follows:
Model
MZLH320
MZLH350
MZLH420
MZLH520
MZLH768
MZLH858
Capacity(T/H)
0.3-0.4
0.5-0.7
1.0-1.2
2.0-2.5
2.5-4.0
3.0-4.5
Anti-caking
Feeder Power(kw)
1.5
1.5
1.5
2.2
3
3
Forced
Feeder Power(kw)
0.55
0.55
0.55
0.75
1
1
Main Motor
Power(kw)
37
55
110
160
250
280
Weight(KG)
2500
3500
4000
4500
5000
5500
Main Motor Series
6/8P
Ring Die Diameter (mm)
320
350
420
520
762
858
Pellet Length(mm)
6-12
(Note: RICHI Machinery's products are always updated and improved. Therefore, if there is any difference between the pictures, feature descriptions and performance parameters of the actual model, please refer to the actual product.)

Why Make Efb pellets
---
High efficiency, efb pellets have a higher calorific value and efficiency than unprocessed empty bunches.
Low Moisture, when empty fruit bunches are processed into efb pellets, the moisture is reduced from about 50-60% to about 2-12%. This has the advantage of greatly increasing the combustion value of efb and making it easier to both store and transport.
High calorific value, efb pellets have a high density and low moisture content, which gives them a higher calorific value compared to unprocessed efb.
Efb pellets are cleaner to use, emit almost no smoke when burned, and can be used to replace traditional coal.
Efb pellets are widely used in most power plants and boiler grill systems.
Small size, high density, easy to handle and store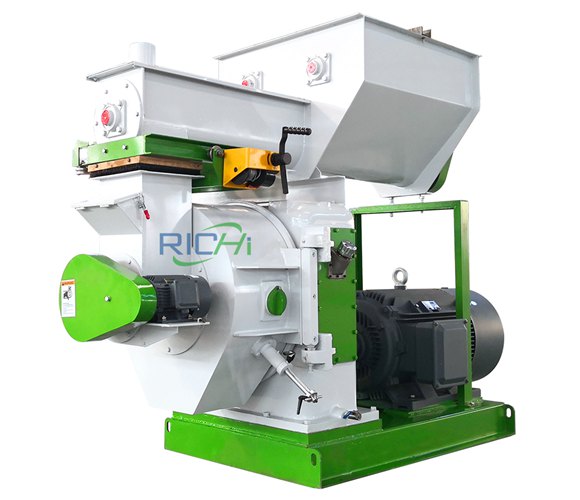 applications of efb pellet machine
The machine can process a variety of biomass materials, such as timber, sawdust, wood chips, cotton stalk, rice husk, straw, grass and etc.
Efb pellets made by the efb pellet machine can be used for heating, power plant, etc.
Efb pellet mills are widely used in the biomass pellet production line of various production scales.

Production process of the efb pellet line
The efb pellet plant is a complete pellet production line from efb crushing to final efb pellets packaging. Efb pellet line usually consists of efb crusher, high efficiency dryer, wood pellet machine, efb pellet cooling machine, efb pellet packing machine.
01

efb crushing: efb hammer mill
First of all, the collected efb need crushing before enter the pelletizing system. It is an efb hammer mill that crushes the efb into suitable size. The crusher can crush the small pieces of efb into nearly powdery form for easy pelletizing.

02

efb drying: efb rotary dryer machine
The moisture content of the efb is too high to directly enter the pelletizer for pelletizing. you need a dryer to dry them to keep the mositure content between 10%-15%, or it will be hard to form and easy to break.

03

Pelletizing system: efb pellet mill
The efb has high oil and water content, high hardness, and strong toughness, so it can be granulated. Efb biomass pellet machine takes efb as raw material to make pellet fuel which is a kind of renewable energy replacing fossil fuel. Pelletizing is the process of making crushed materials into solid fuel. The pelletizing machine the key component of the whole efb pellet line, which directly decide the capacity of the whole efb pellet line .

04

efb pellet cooling: counterflow efb pellet cooler
Newly made efb pellets are hot and wet, it is recommended to use a cooling machine to cool them to the room tempepature to avoid accumulation of heat that may destroy pellets.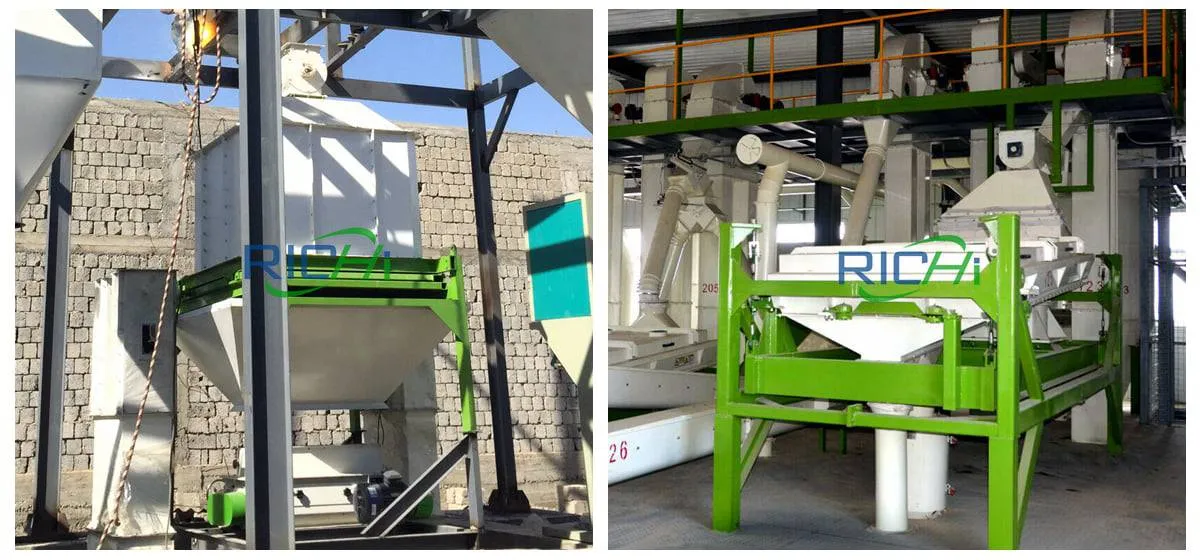 05

efb pellet packaging: automatic packing scale
After cooling the efb pellets, they can be packed into bags of required sizes and keep them in dry places to prevent water.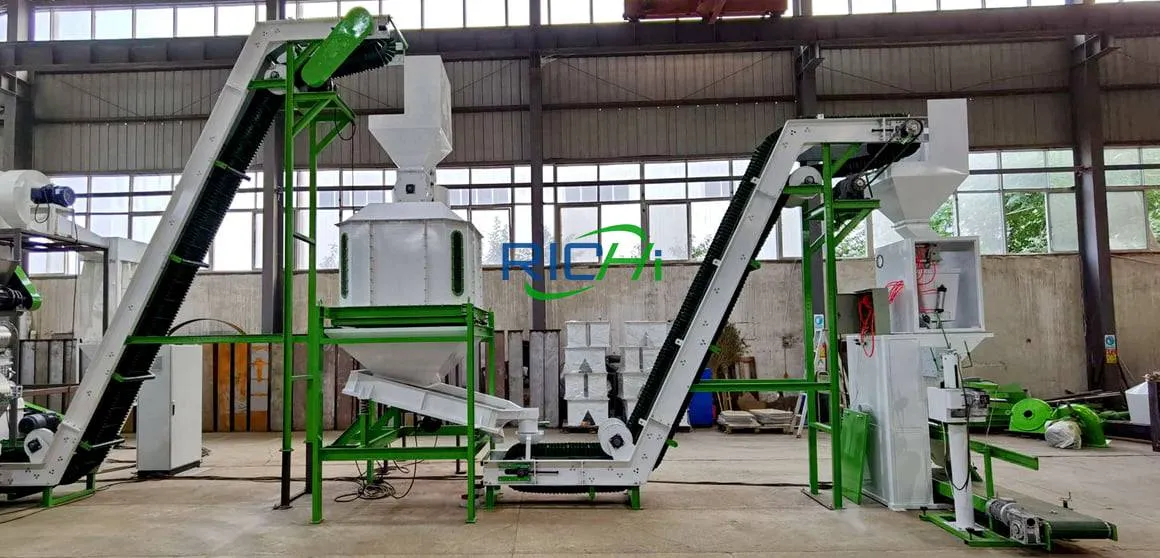 High quality efb pellet mill make high-quality efb pellets
Choose a high quality efb pellet line manufacturer

Why choose RICHI Machinery?
Devoted to the pellet machinery industry for 27years
All products have passed ISO, CE, SGS, BV, and other international certifications.
Have a perfect sales system and a complete service network
Can customize a turnkey pellet production line project according to your need.
FAQ about the efb pellet machine

What needs to be considered during building an efb pellet plant?
During the construction of an efb pellet plant, the first consideration for the customer is how to minimize the investment upfront and start production as soon as possible in order to obtain production revenue. Specific investment includes land cost, equipment cost and later maintenance cost. For us, as an efb pellet line supplier, how to help customers realize " reduce cost and increase efficiency" in the construction of efb pellet plant is the key goal to pursue.

To achieve the goal of cost reduction and efficiency, it is important to consider the following aspects:
First, determine the production scale
As the biomass pellet industry is getting hotter and hotter, more and more people choose to join the efb pellet industry business.Investors should analyze the geographical characteristics and market objectives in advance before building efb pellet plant to avoid blind investment, and determine the production scale according to the local market situation.
Second, confirm the structure of the production workshop
Concrete structure has a long construction period, low cost and good working environment in the workshop; steel structure workshop has a short construction period, high cost and poor working environment in the workshop, but it can be recycled. You can choose the suitable workshop structure according to your budget.
Third, choose the production process and equipment
The production process directly affects the efb pellet manufacturers for the purchase of equipment and product quality. Choose efb pellet line manufacturer with better technical strength and experience can help you achieve twice the result with half the effort. According to the program design configuration of reasonable production equipment, production equipment selection is related to the quality of the finished product and the cost of the leading factors, according to the output, environmental protection, quality and other requirements, each section of the choice of supporting equipment is not the same type.
Fourth, attach importance to auxiliary equipment
While focusing on the main equipment, we should also pay attention to the selection and installation of auxiliary equipment, such as crushing equipment, for example, the wind network of crushing lacks the necessary settlement space, easily triggered by the clogging of the pulse dust collector, which will directly affect the performance of the host play.
Fifth, plant construction centered on workshop construction
Try to ensure that the distance between the workshop and the raw materials warehouse, finished goods warehouse, so that they are connected, boiler room, distribution room, mechanical room, etc. should also be distributed around the main workshop to reduce the personnel walking time, saving the cost of circuit loss.
Sixth, rationalize the arrangement of equipment maintenance
Standardized operation and good maintenance can ensure the normal operation of production equipment, improve the service life. Repair after the fact into a pre-maintenance, is conducive to reducing production costs, but also conducive to improving production efficiency!
Contact Address
Office Add: E-commerce Industrial Park, Zhengzhou City, Henan Province, China
Factory Add: Longhai 2nd Rd & 10th St, Longting District, Kaifeng City, Henan Province, China
Mail Address
enquiry@richipelletizer.com
Fax: 0086-371-63752859
Telephone
0086-158-37153047