Feed Pellet Machine south africa
---
Feed pellet mill is a feed pelletizing equipment that presses the crushed materials of soybean meal, corn, straw, grass, rice husk, etc. RICHI feed pellet machine South Africa adopts the gear drive, which removes the traditional belt drive, and the production output is higher.
The feed pelletizers are available in a wide range of models, making them ideal processing machines for farmers and feed processing.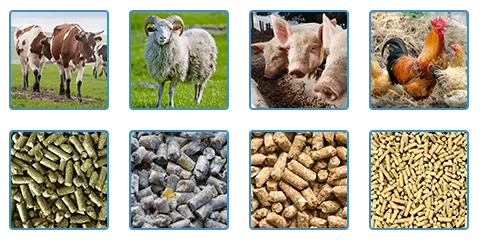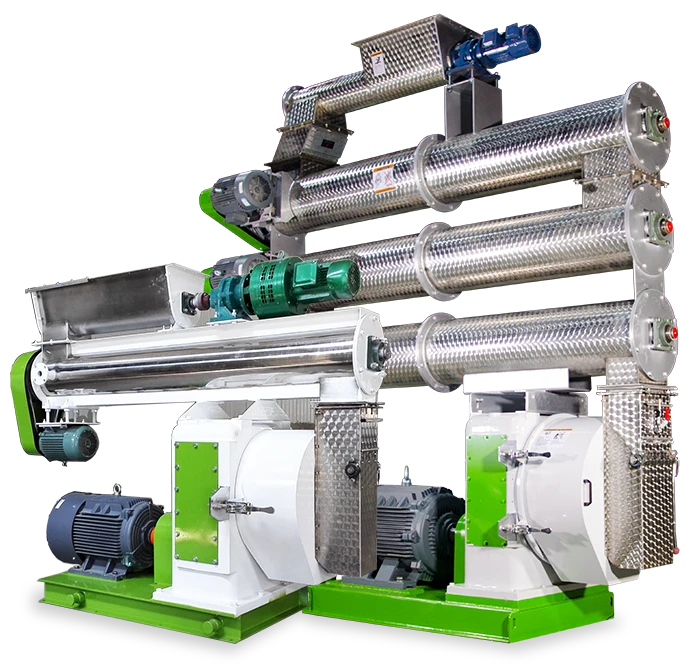 What is feed pellet machine
Feed pellet machine is a kind of feed processing machinery that presses the crushed material of corn, soybean, wheat, straw, fish meal, soybean meal and other feeds into feed pellets. The pressed pellets can be used as animal feed.
In general, feed pellet mill is the machine used to make feed pellets for animals. Feed pellet mill can be divided into ring die feed pellet mill and flat die feed pellet mill. The biggest difference between these two is that the ring die feed pellet machine has a large output, good pressing effect and low energy consumption. Although the flat die pellet mill is cheap, but the production output is low, the pressing effect is not as good as the ring die pellet mill, the scope of application is narrower.
So most customers choose to use ring die pellet mill as feed pellet processing equipment. Ring die feed pellet mill can also be divided into chicken feed making machine South Africa, fish feed pellet mill, cattle feed pellet mill and so on. This machine is widely used in large and medium-sized animal farms, feed processing plants.
As a professional feed pellet mill supplier, RICHI Machinery can customize the manufacturing of feed pellet mill according to your requirements. You only need to tell us your raw material, your production requirement, and just leave the rest to us.
RICHI Machinery is an expert in feed, wood, biomass, and organic fertilizer pelletizing solutions, we design every pellet production line according to customers' needs. We have provided thousands of customers from 127 countries with complete pelletizing projects. If you have any pelletizing needs, just send an inquiry to us.
Feed pellet making machine for sale in south africa
As the feed industry in South Africa is growing, traditional powdered feeds are no longer sufficient to meet the needs of the animals. More and more people in South Africa are choosing to produce and use pellet feed as an efficient and economical way.
The use of feed pellet making machine for sale in South Africa is also becoming more and more common. Animal feed pellet machine South Africa can be combined with other machinery and equipment such as feed crushers, feed mixers, feed pellet cooling equipment, packaging equipment, etc. to form an animal feed pellet production line for farms and feed processing plants to produce feed pellets at high production capacity. This greatly improves the production efficiency of animal farms and feed mills. In addition, the feed pellet machine can also be used as a separate machinery and equipment to meet the needs of small farms or individual farmers.
Feed pellet machine for sale South Africa has a simple structure, wide applicability, small footprint, and produces feed pellets with high hardness, smooth surface and high internal maturity. Overall, feed pellet mill South Africa creates great economic benefits and environmental benefits for people, and when used also promotes the solution to the shortage of traditional feed and rising costs due to water shortages and trade disruptions. Investing in a feed pellet mill South Africa is a good choice.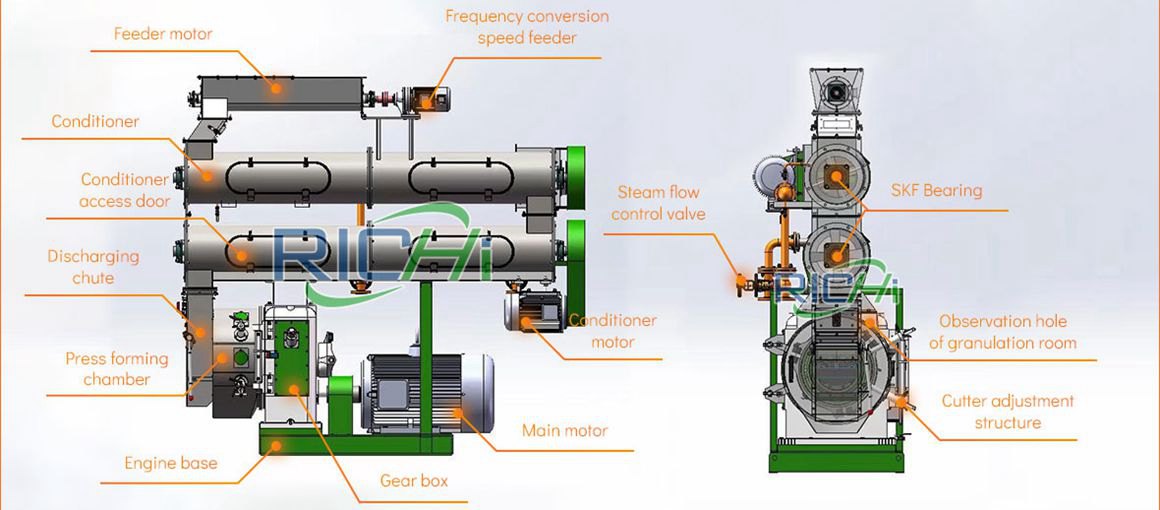 Business Opportunities Of Feed Pellet Production Industry In South Africa
---
South Africa is the largest and richest country in Africa. The feed industry has a long history, beginning in the 1930s after the Great Depression, and the feed industry has become an essential economic activity in South Africa. As South Africa's per capita income continues to rise, so does the level of urbanization and the standard of living of its people, which has also led to an increase in demand for meat and meat products, and increased investment in animal production, which in turn has boosted the feed pellet industry in South Africa.
Project cases related to feed pellet machine south africa
Here are some project cases about our feed pellet machine making for sale in South Africa, if you want to know more cases of our company, you can see project cases.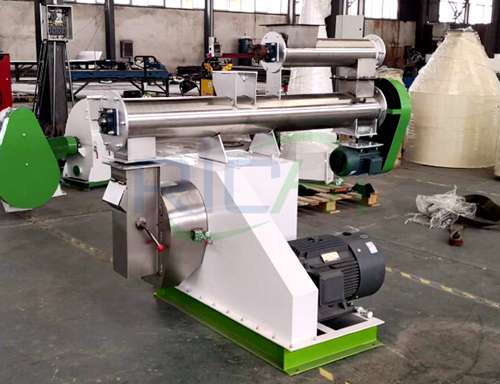 Capacity: 1-2T/H
Country: Zambia
Date: November 2, 2019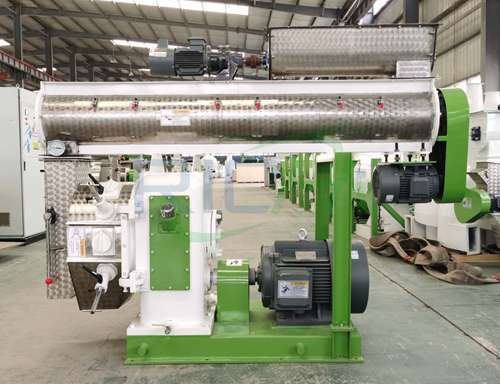 3-5T/H feed pellet machine for sale south africa
Capacity: 3-5T/H
Country: Mozambique
Date: March 21, 2021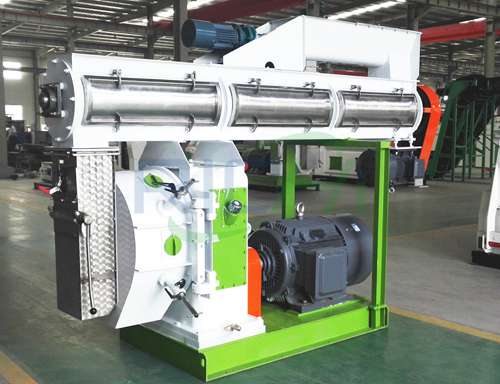 10T/H feed pellet making machine for sale in south africa
Capacity: 10T/H
Country: South Africa
Date: June 27, 2020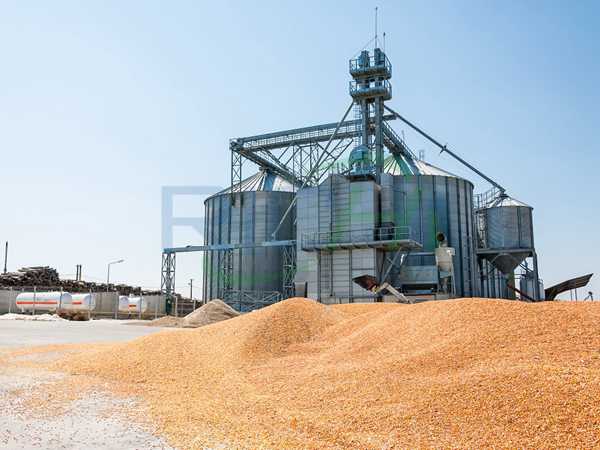 10T/H Cattle Feed Pellet Mill South Africa
Country:South Africa
Date:March 17th,2017
Capacity: 10-12T/H
Main equipment in this customized line: feed hamamer mill, mixing machine, batching scale, feed pellet making machine for sale in south africa, feed pellet cooling machine, crumbler machine, screen machine, packing machine and other subsidiary equipment.
Main Raw material: Corn, Soybean Meal, and other Grain + 50% Grass
Final Feed Pellet Size: Powder and pellet, pellet size 3mm, 5mm,8mm
Packing System(Y/N): YES, automatic packing system
Boiler System(Y/N): Yes, coal-fired boiler,1000kg/h, 0.7Mpa
Customized Scheme(Y/N): It's a customized scheme for our customer, raw material include grass, the design is customized
The install period: 60 Days
Number of installation engineers assisted by our company: 2 person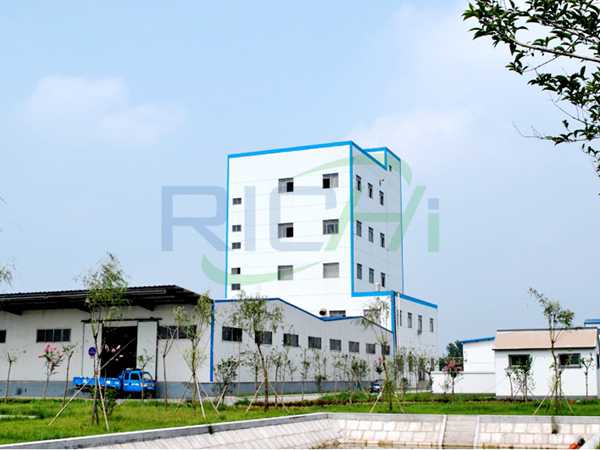 3-5T/H Chicken Feed pellet mill for sale south sfrica
Country: Zimbabwe
Date: Sep 3th,2018
Capacity: 3-5T/H
Total Power: 118KW
Workshop size about this project: 9m*5m*13m (L*W*H)
Main equipment in this complete line: Feed hammer mill, feed mixer, chicken feed making machine south africa, chicken feed pellet cooling machine, chicken feed crumbler, screener machine, etc.
Main Raw materials: Corn, wheat, and other Grain.
Packing System(Y/N): No Packing System
Boiler System(Y/N): Yes, coal-fired boiler
Customized Scheme(Y/N)Standard Scheme, Not Customized
The install period: 30 Days
Our company provides drawing detailsflow chart, installed drawings, pit drawings, equipment layout , operating instruction
Technical paremeters of feed pellet machines south africa
Model
SZLH250
SZLH320
SZLH350
SZLH420
SZLH508
SZLH558
SZLH678
SZLH768
SZLH858
Capacity(T/H)
1-2
3-4
5-7
8-12
10-18
15-25
20-30
25-40
25-42
Main Motor Power(kw)
1-2
3-4
5-7
8-12
10-18
15-25
20-30
25-40
25-42
Feeder Motor Power(kw)
1-2
3-4
5-7
8-12
10-18
15-25
20-30
25-40
25-42
Conditioner layers
1-2
Conditioner Power(kw)
1-2
3-4
5-7
8-12
10-18
15-25
20-30
25-40
25-42
Ring Die Compression Ratio
1-2
Requirements Before Entering Poultry Pellet Machine(mm)
1-2
(Note: Richi Machinery's products are always updated and improved. Therefore, if there is any difference between the pictures, feature descriptions and performance parameters of the actual model, please refer to the actual product.)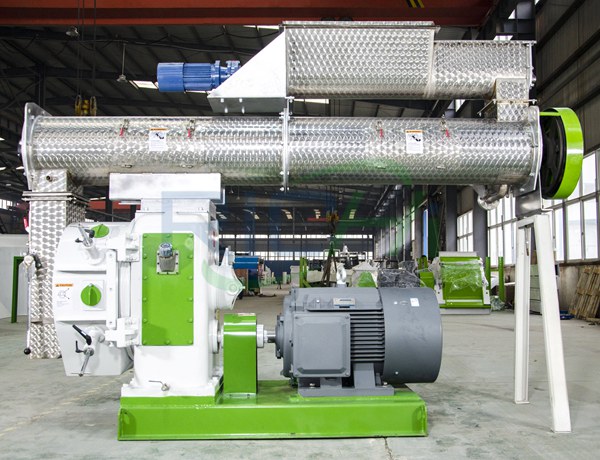 Applications of animal feed pellet machine south africa
Livestock and poultry farming: In the development of livestock and poultry farming, the requirements for feed are getting higher and higher, and the feed pellet mill just meets this demand. Feed pellet mill in South Africa can produce high-quality chicken, duck, goose, pig, cattle, sheep pellets feed.
Aquaculture: The diet of aquatic animals is different from that of livestock and poultry, which requires higher feed maturity and fineness of crushing.And feed pellet machine for sale South Africa can efficiently process high quality aquatic feed pellets.
Feed processing plant: Feed pellet mill South Africa is widely used in feed processing plants of various sizes. And it is customizable.
Can process all kinds of feed materials: Feed pellet mill South Africa can process wheat, corn, sorghum, soybean cake, tofu dregs, grass, straw, peanut shells, rice husk, peanut seedlings, sweet potato seedlings, soybean stalks, pasture grass and so on.

High quality pellet making machines make high-quality feed pellets
Customize a feed pellet machine
benefits of using feed pellet machine south africa
Raw material is easy to collect and cheap.
Feed pellet mills can handle a wide range of raw materials. And the raw materials used are common raw materials, so it is very convenient. And the cost of these raw materials is very low. Making these raw materials into feed pellets can greatly increase their economic value.
The operation of the machine is simple and convenient.
The animal feed pellet making machine South Africa occupies a small area, low noise, easy to operate. 1-2T/H output of the machine only needs 1-2 people can complete all the operations. Save labor, and low power consumption.
Improve feed utilization rate
In the process of granulation of animal feed pellet making machine South Africa, due to the combined effect of moisture, temperature and pressure, so that the feed undergoes some physicochemical reactions, so that the starch pasteurization, enzyme activity is enhanced, which can make the animals being fed to digest the feed more efficiently, which translates into an increase in body weight. Feeding poultry and pigs with pellet feed can increase the feed conversion rate (i.e., compensation rate) by 10%-12% compared with powder feed.
Improved quality of feed
Feed pellet mill for sale South Africa can process feed into certain particle sizes and shapes, which can improve the quality of feed. This is because pelletized feed can better maintain the nutrients of the feed and avoid the loss of nutrients of the feed during processing. In addition, pelletized feed can also reduce impurities and foreign matter in the feed, thus ensuring the health and growth and development of cattle.
Can improve the efficiency of feed production
The feed pellet mill is highly efficient and fast in South Africa. Just put the mixed and blended raw materials into the feeder, and the machine can complete the pelletizing work. Moreover, the pelletized feed can also reduce the dust and odor of the feed, thus improving the health and safety of the working environment.
avoid animals' picky eating
The formula of compound feed pellet has many kinds of raw materials with comprehensive nutrition, which can prevent the phenomenon of animals picking their favorite food from the powder and refusing to take in other ingredients. Moreover, it will not be graded to the phenomenon that occurs in bulk feed, which can ensure the balanced nutritional intake of animals.
Reduce the cost of breeding
Use feed pellet mill for sale South Africa made out of feed particles to facilitate the mobility of strong, easy to transport and storage, greatly reducing the user's transportation and storage costs. After pelletizing, it will generally increase the bulk density of feed by 40%-100%, which can reduce the warehouse capacity and save transportation costs. And the feed pellets will not produce grading, which can avoid causing feed waste and environmental pollution.

RICHI Strength
All of our productas have passed ISO, CE, SGS, BV and other international certification.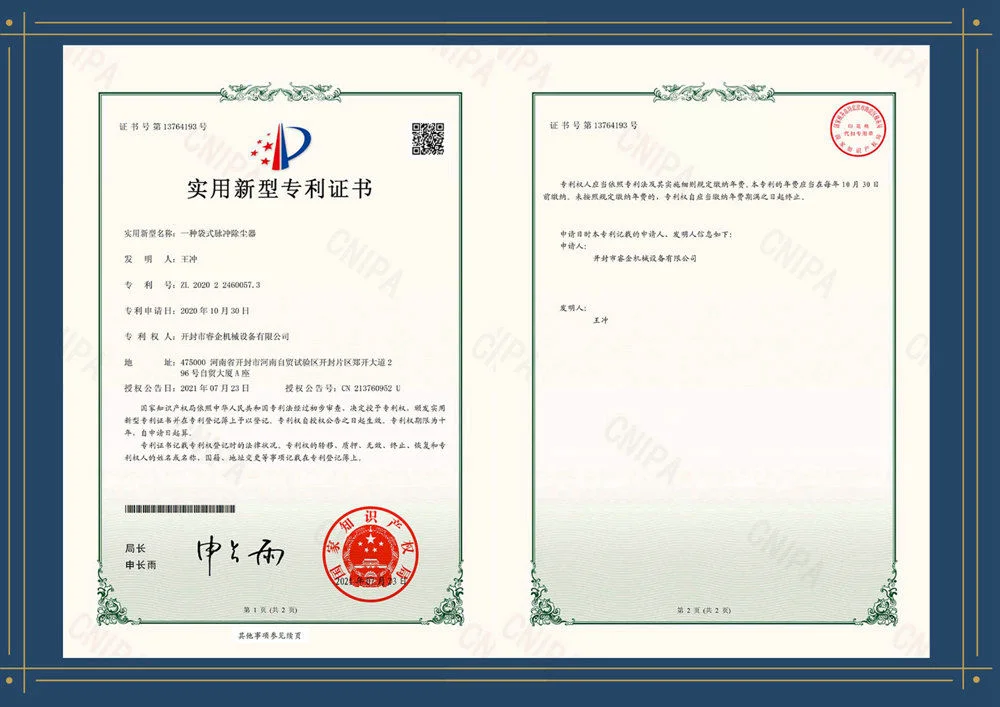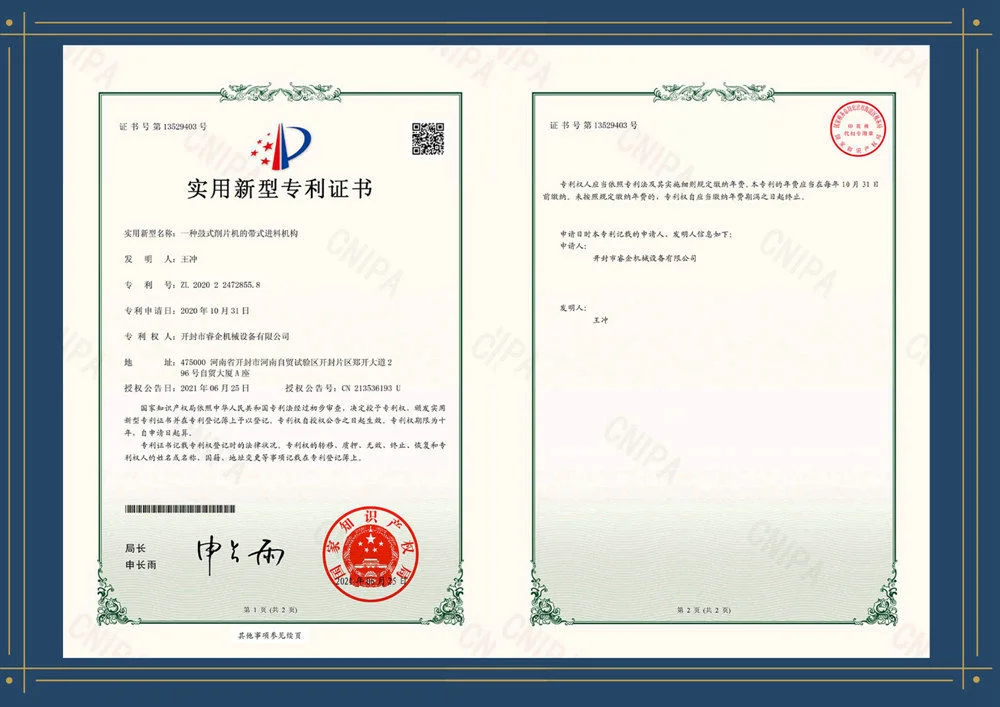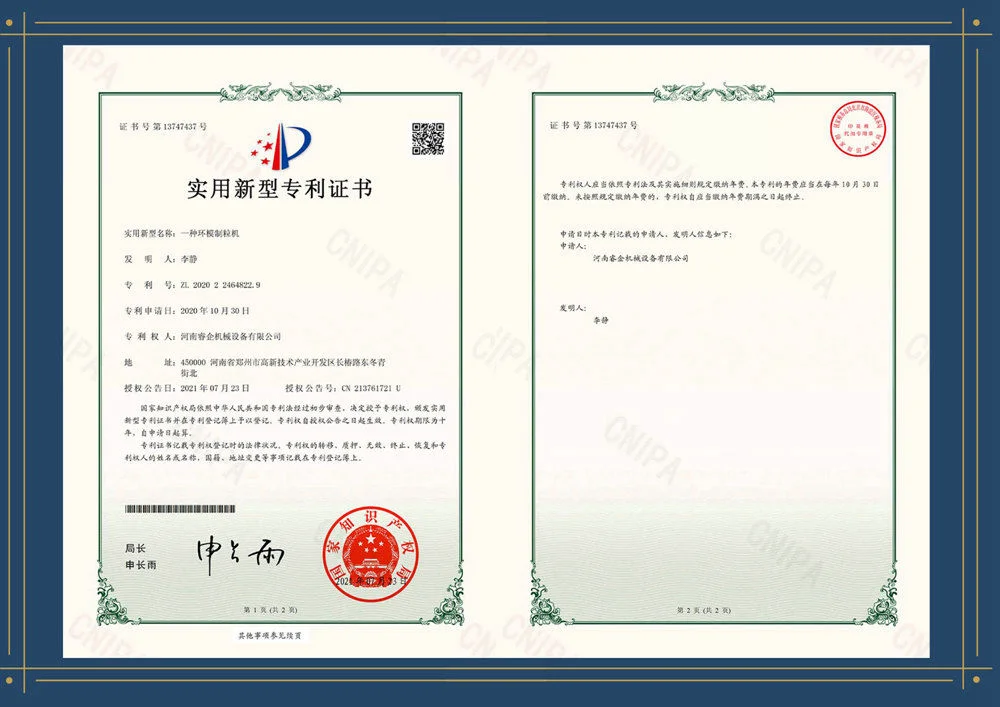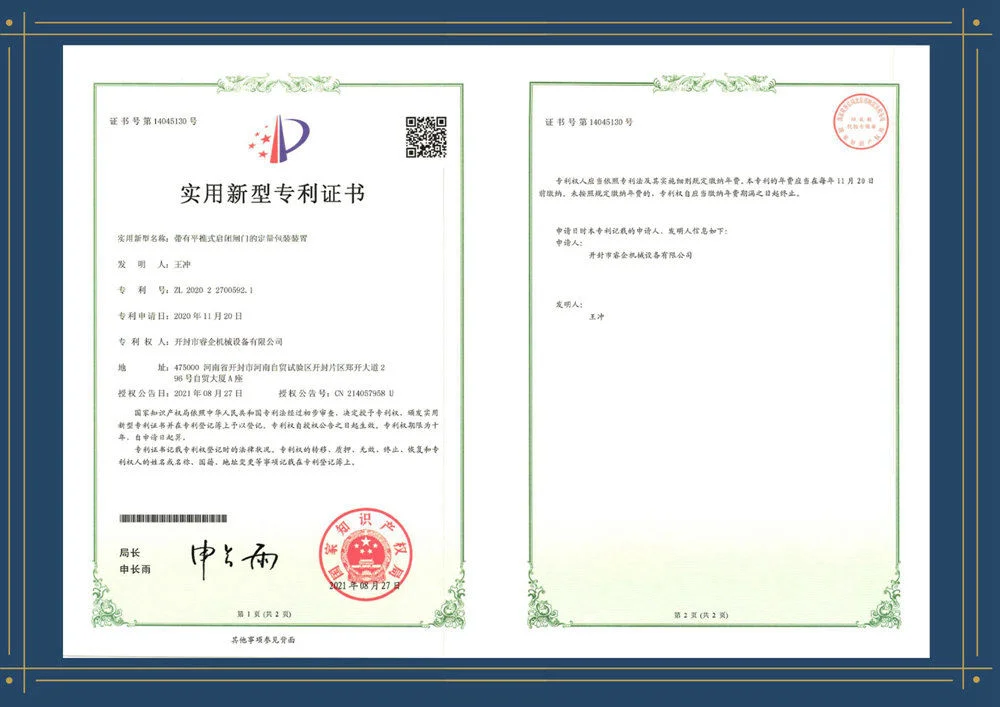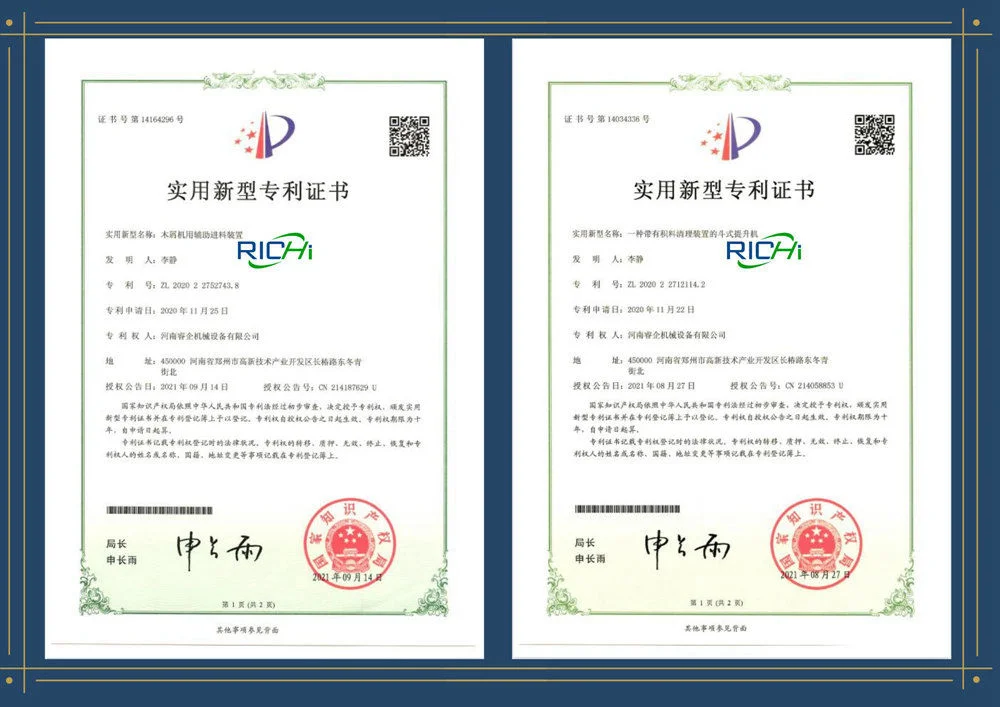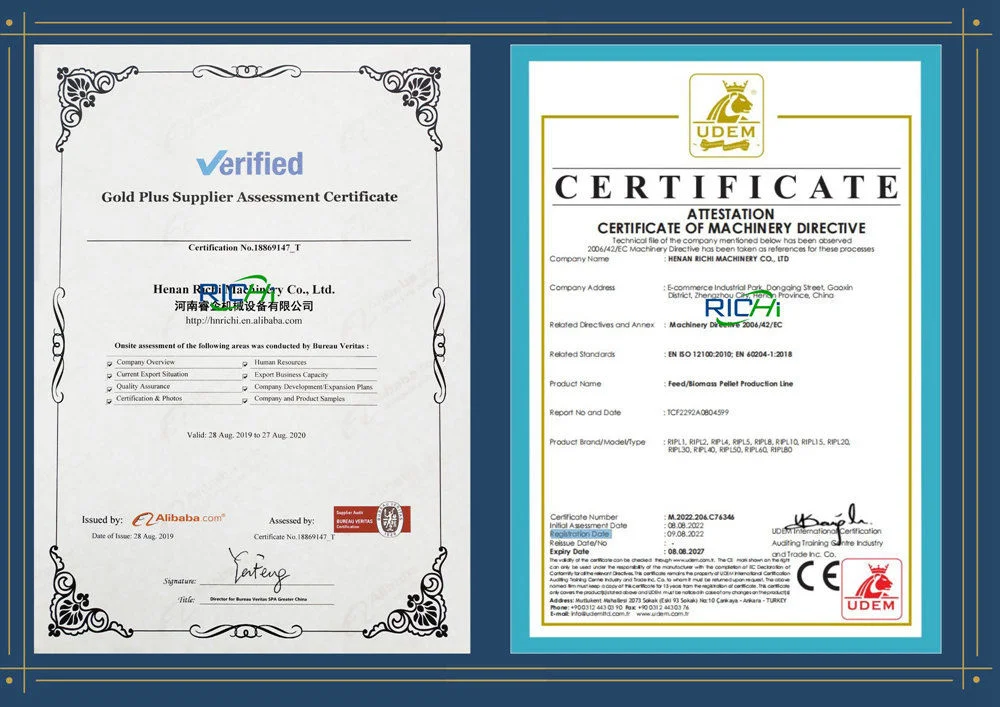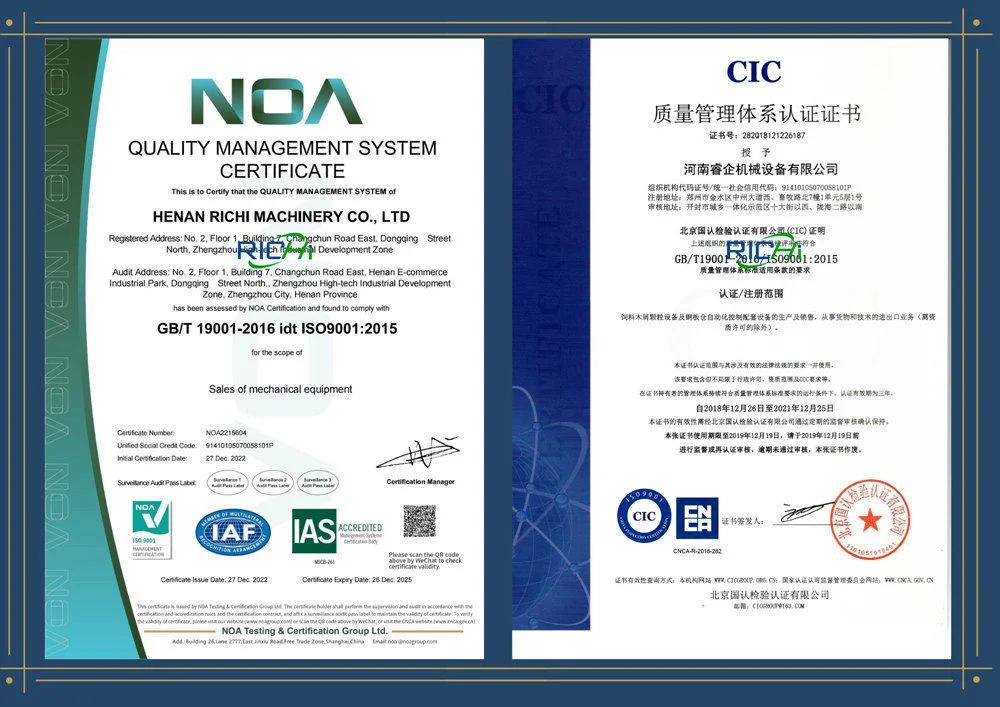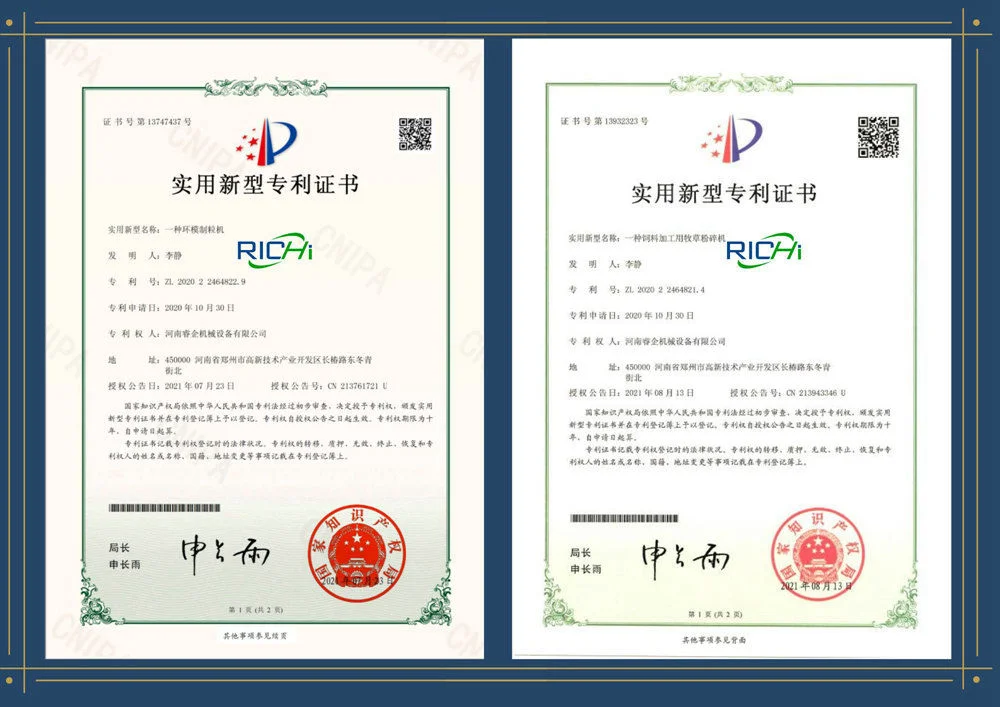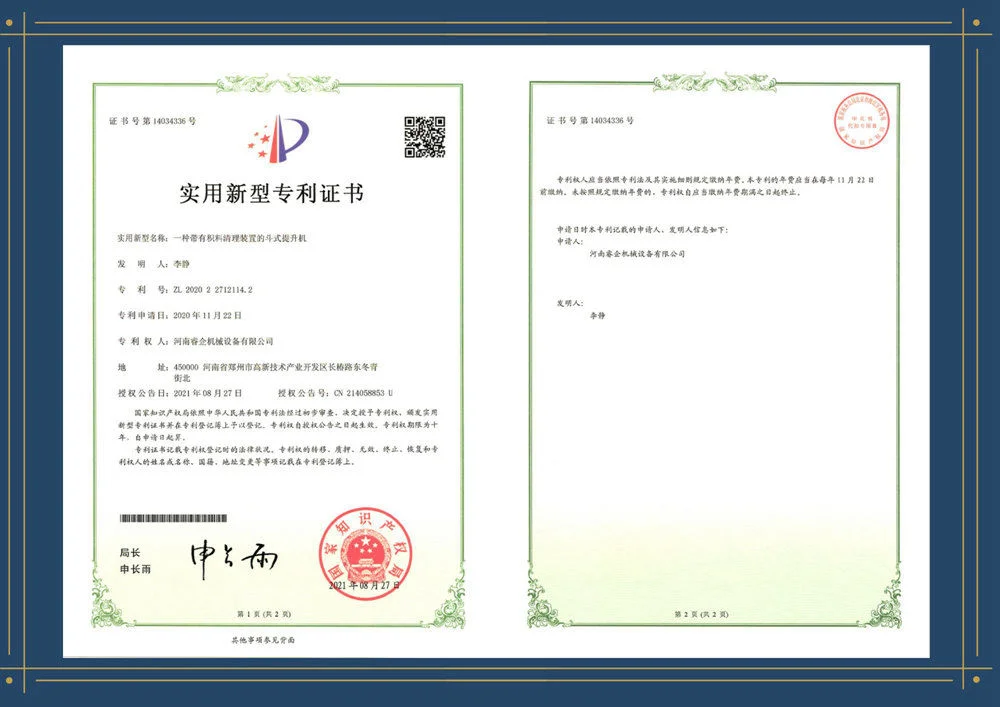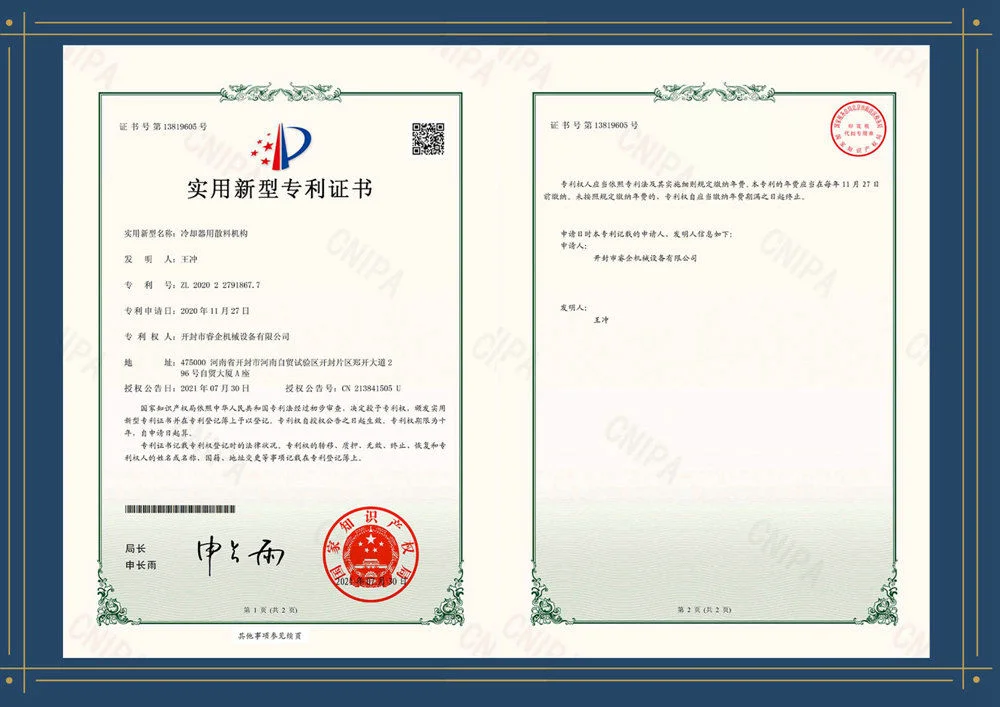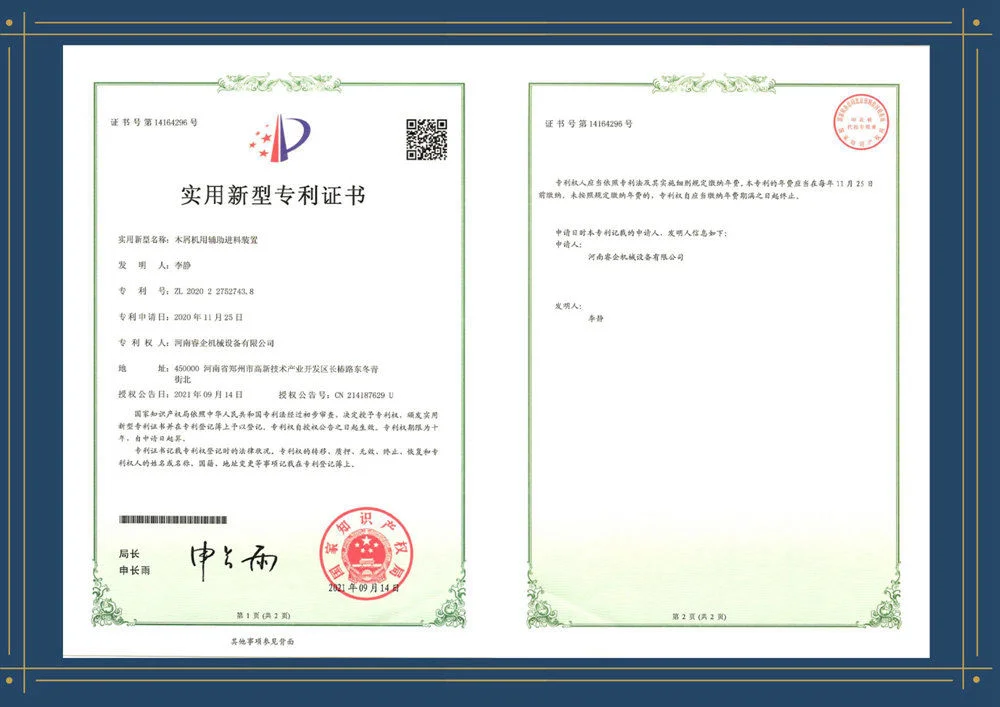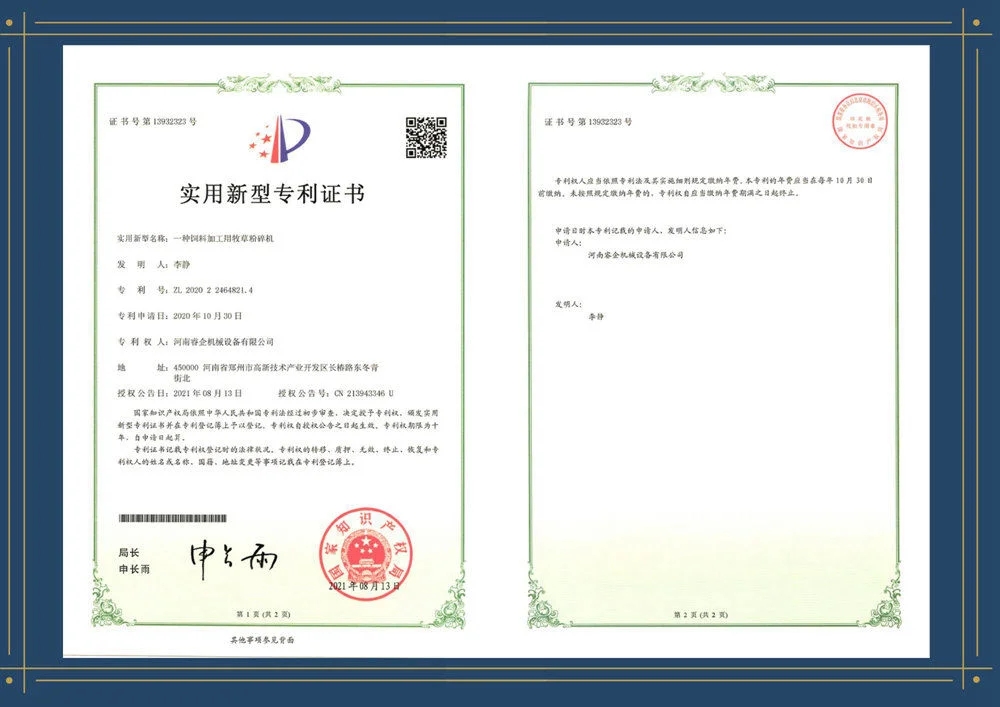 Why choose RICHI Machinery?
Devoted to the pellet machinery industry for 27years
All products have passed ISO, CE, SGS, BV, and other international certifications.
Have a perfect sales system and a complete service network
Can customize a turnkey pellet production line project according to your need.
Contact Address
Office Add: E-commerce Industrial Park, Zhengzhou City, Henan Province, China
Factory Add: Longhai 2nd Rd & 10th St, Longting District, Kaifeng City, Henan Province, China
Mail Address
enquiry@richipelletizer.com
Fax: 0086-371-63752859
Telephone
0086-158-37153047