Straw Pellet Machine For Sale
---
The straw pellet machine for sale is based on ring die type structure. It is mainly suitable for the production of straw pellets and other biomass pellets.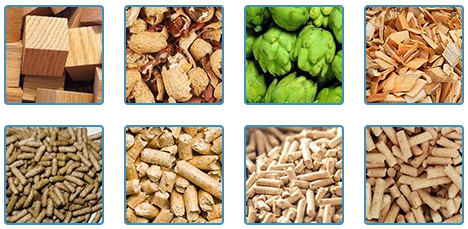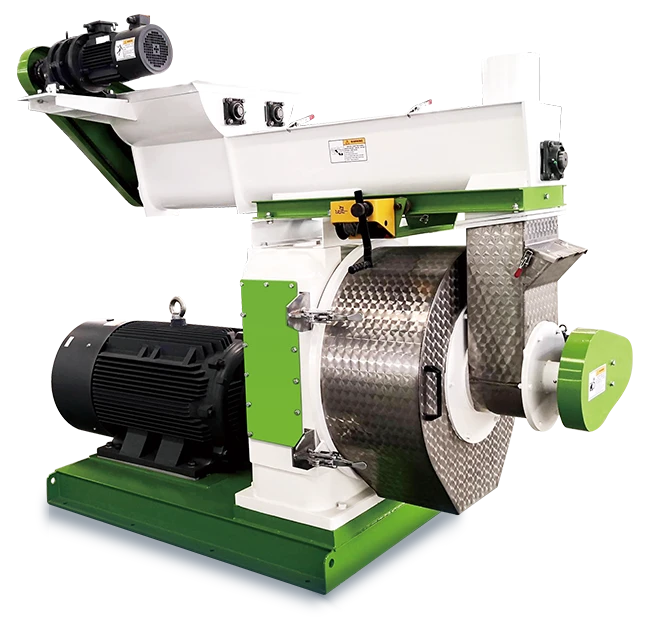 Benefits of straw pellets
Can be used as fuel pellets with high heat value
Can promote solving the environmental pollution
Reduce storage and transportation costs
Can be used as litter for small pets, such as cat litter
Ash from burning pellets can be used as a mineral fertilizer
Know so much about the benefits of straw pellets, do you want to know more about the straw pellet press? I will introduce you to straw pelletizers from these aspects next, including The features of the rice straw pellet making machine, various capacities of straw pellet mills, the process of a straw pellet production line, what's the straw pellet press price and etc. Related post: alfalfa pellet mill for sale
The features of the straw pellet machine
It has a small volume, low power consumption, and low noise

It has the characteristics of a compact structure, beautiful appearance, and stable performance

Equipped with variable frequency speed feeder with adjustable feeding speed.

Adopt gear transmission, has higher efficiency, and its capacity is 15% higher than that of the belt type

High-precision aviation-grade gear grinding technology, stable gear transmission, and low nois

e

The feeding screw conveyor, conditioner, door cover, and ring die are made of stainless steel

Equipped with safety pins, to protect from overloading

Equipped with 2 cutters to control the length of the finished pellets

By changing the ring die, various pellets of different sizes or hardness can be obtained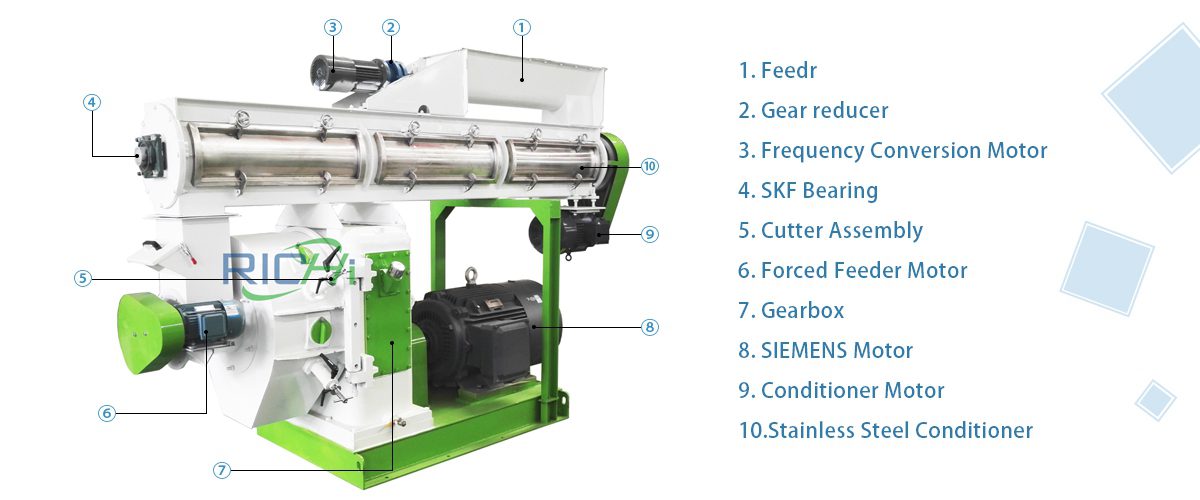 Composition of straw pellet mill
Feeding system
Adopt a frequency conversion motor to adjust the feeding speed.
Ensure that the pelletizer works at maximum efficiency and achieves the desired capacity.
Equipped with a forced feeder
Ensure the materials enter the pelletizing system smoothly
Using Siemens motor
…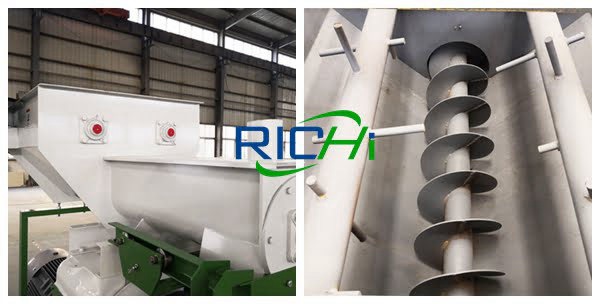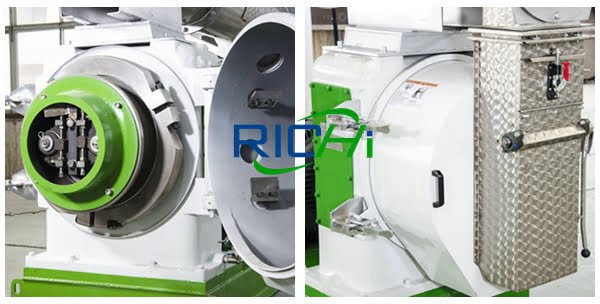 Pelletizing system
The conditioner, ring die, and door of the pelletizing room are made of stainless steel
Forged paddle, more wear-resistant
Increasing production, reducing energy consumption, and improving pellet quality
Composed of a press roll assembly, ring die, cutter, scraper, bypass handle and etc
Changing the ring die can get different diameter pellets
The cutter can adjust the length of the pellet
…
Driving system
Forced feeder motor
Siemens Motors
…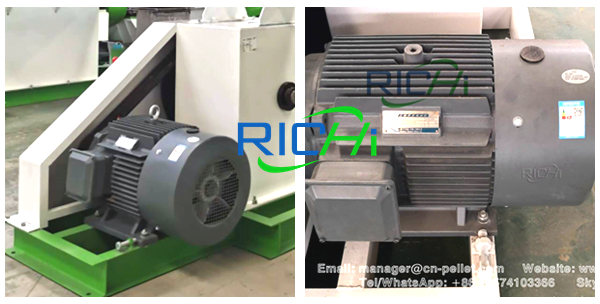 Various capacities of RICHI's straw pellet machine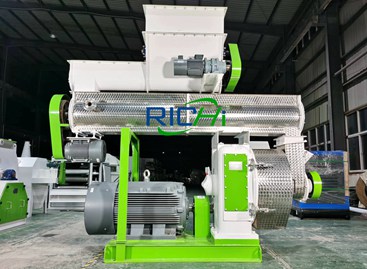 MZLH320 Straw Pellet Mill For Sale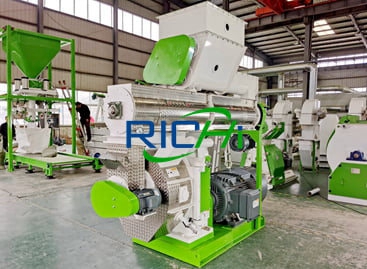 MZLH350 Straw Pellet Mill for sale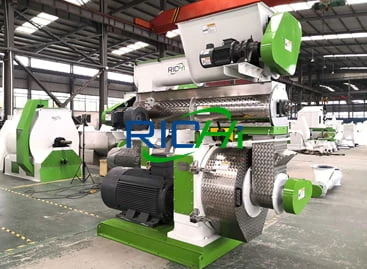 MZLH420 Straw Pellet Making Machine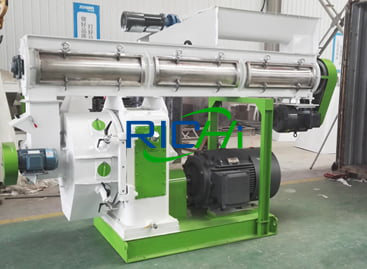 MZLH520 Straw Pellet Mill For Sale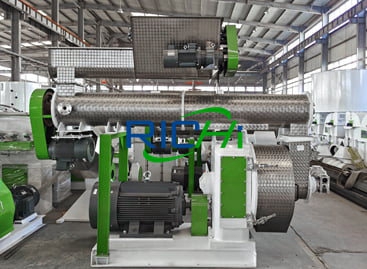 MZLH768 Rice Straw Pellet Making Machine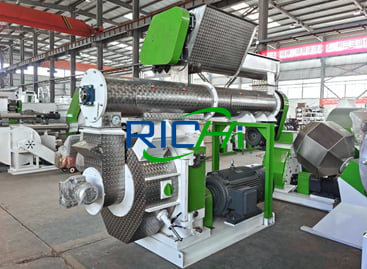 MZLH858 Straw Pellet Press
Specific parameters are as follows:
Model
MZLH320
MZLH350
MZLH420
MZLH520
MZLH768
MZLH858
Capacity(T/H)
0.6-0.8
0.8-1.0
1.5-2.0
3.0-4.0
5.0-7.0
8.0-10
Main Motor
Power(kw)
37
55
110
132
250
280
Main Motor Series
6/8P
Ring Die Diameter (mm)
320
350
420
520
762
858
Pellet Length(mm)
6-12
(Note: RICHI Machinery's products are always updated and improved. Therefore, if there is any difference between the pictures, feature descriptions and performance parameters of the actual model, please refer to the actual product.)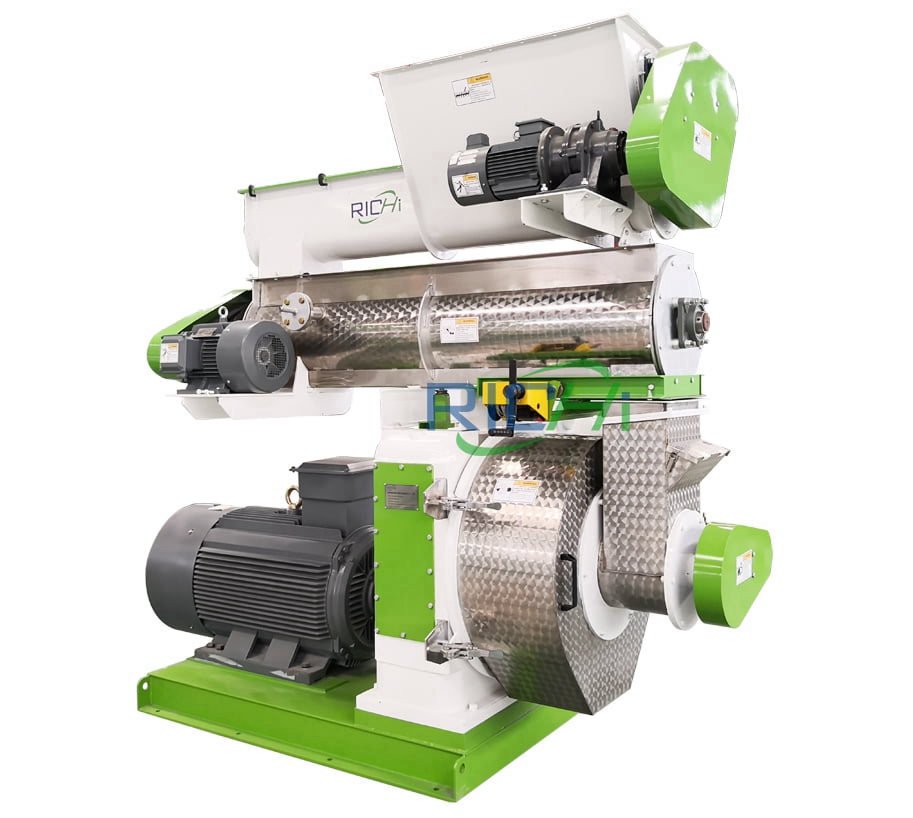 Application of straw pellet machine
Our straw pellet machine can not only be used individually to make straw pellets but also can be used in the straw pellet production line.
It is widely used in large, medium, and small biomass pellet processing plants
Processing straw, rice straw, corn straw, wheat straw and etc into biomass pellets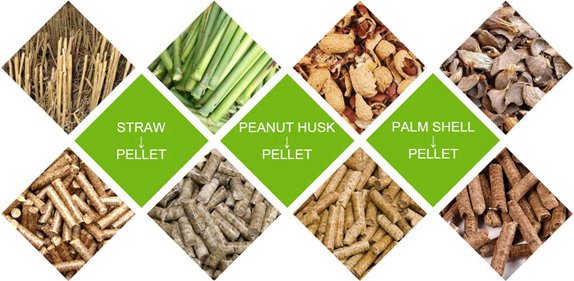 Straw pellet production line
The general straw pellet production line process is:

01

Preparation of raw materials
The straws always contain dust and other foreign materials, which can not only influence the normal working of straw mills but also will reduce straw pellets quality. So it is important to remove the foreign objects.
02

Crushing of the straw
Straws need to be crushed to the required size by a hammer mill that can then be sent into the straw pellet mill. The requirement of the size of the crushed straws should be less than 5mm.
03

Straw drying
The moisture content of the straw needs to be 15% for better granulation and to ensure the quality of the pellets. So if the moisture content of your straw is higher than 15%, it is necessary to dry the straw with a rotary drum drying machine.
04

Pelletizing
After crushing and drying, the materials are transported into the rice straw pellet making machine by conveyor. The straw pellets are formed under the pressure between the die and roller.
05

Cooling
After pelletizing, the straw pellets are hot and soft. in order to maintain the quality of pellets and avoid breaking, the pellets with high temperature should be cooled to room temperature by the counter flow pellets cooling machine
06

Packing
You can choose to pack manually or automatically. It is decided by your budget and your production capacity. If you produce straw on a large scale, you are suggested to use an automatic packing machine.
Every straw pellet production line is customized according to customers' needs, and the straw pellet production line always varies from customers' conditions and requirements. If you want to produce straw pellets, please feel free to contact us, and we will design the process plan according to your customized requirements.
Cases related to straw pellet machine
These are some of the cases of projects we have done, if you are planning to start a plant similar to these, you can take these projects for your reference. Of course, we can also customize the straw pellet plant for you according to your needs.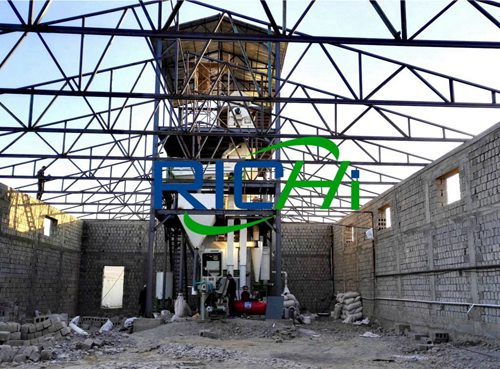 16 T/H Wood Rice Husk Straw Pellet Production Line Project In Australia
RICHI Machinery built this 16 T/H wood rice husk straw pellet production line in Australia.
Customer main raw materials: Bamboo chips after the processing of bamboo products, branches, straw, cotton stalks, hemp stalks
Composition: wood chipper machine, straw hammer mill, rice straw pellet making machine, belt conveyor, bucket elevator, SKLN counterflow cooler, automatic packing machine, pulse dust collector, and auxiliary parts.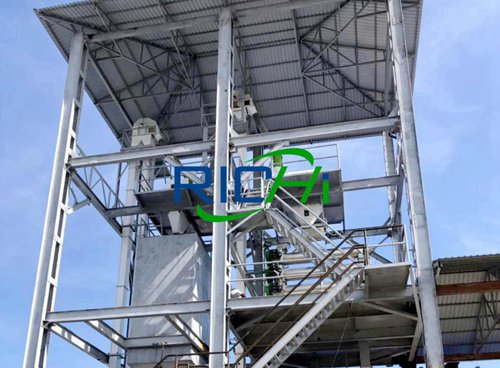 11-12 T/H Crop Straw Pellet Plant In The United States
RICHI Machinery built this 11-12 T/H crop straw stalk pellet production line in The United States. The materials of this customer are crop straws, forestry branches, and tree roots.
Process:chipping section → crushing section → pelletizing → cooling section → packing section
Composition: Wood chipper, 90 KW wood crusher, crop straw crusher, 130 KW straw pellet press*3, pulse dust remover, cyclone, cleaning screen, and other auxiliary equipment.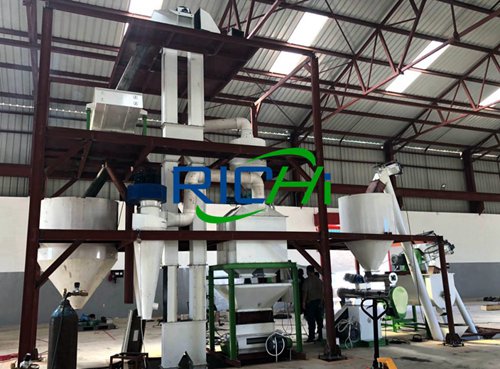 10 T/H Automatic Biomass Wood Straw Pellet Plant In Mexico
This 10 T/H automatic biomass wood straw pellet plant
was built in Mexico. It is a fully automatic production line composed of the crushing section, pelletizing section, cooling section, and packing section. we designed this line according to the customer's budget, raw materials, and other needs.
The main equipment of this line are: 55KW Straw hammer mill, 137 KW straw pellet press, pellet cooling machine, Automatic packing machine and etc.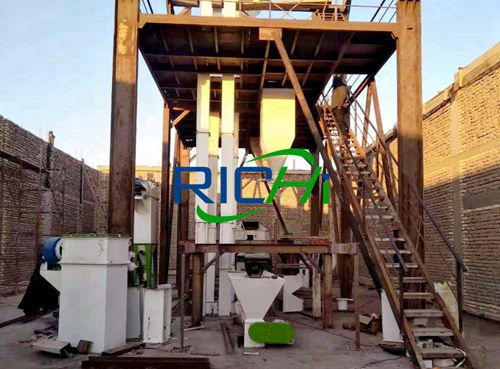 0.8-4 T/H Straw Pellet Plant In South Africa
We built this 0.8-4 T/H straw pellet plant
in South Africa. We designed this line for customers to produce wheat straw pellets.
Raw Material: wheat straw
Main equipment: Double ribbon type mixer, MZLH520 pellet machine with side feeder, galvanized storage silos with two different volumes, and other equipment and etc.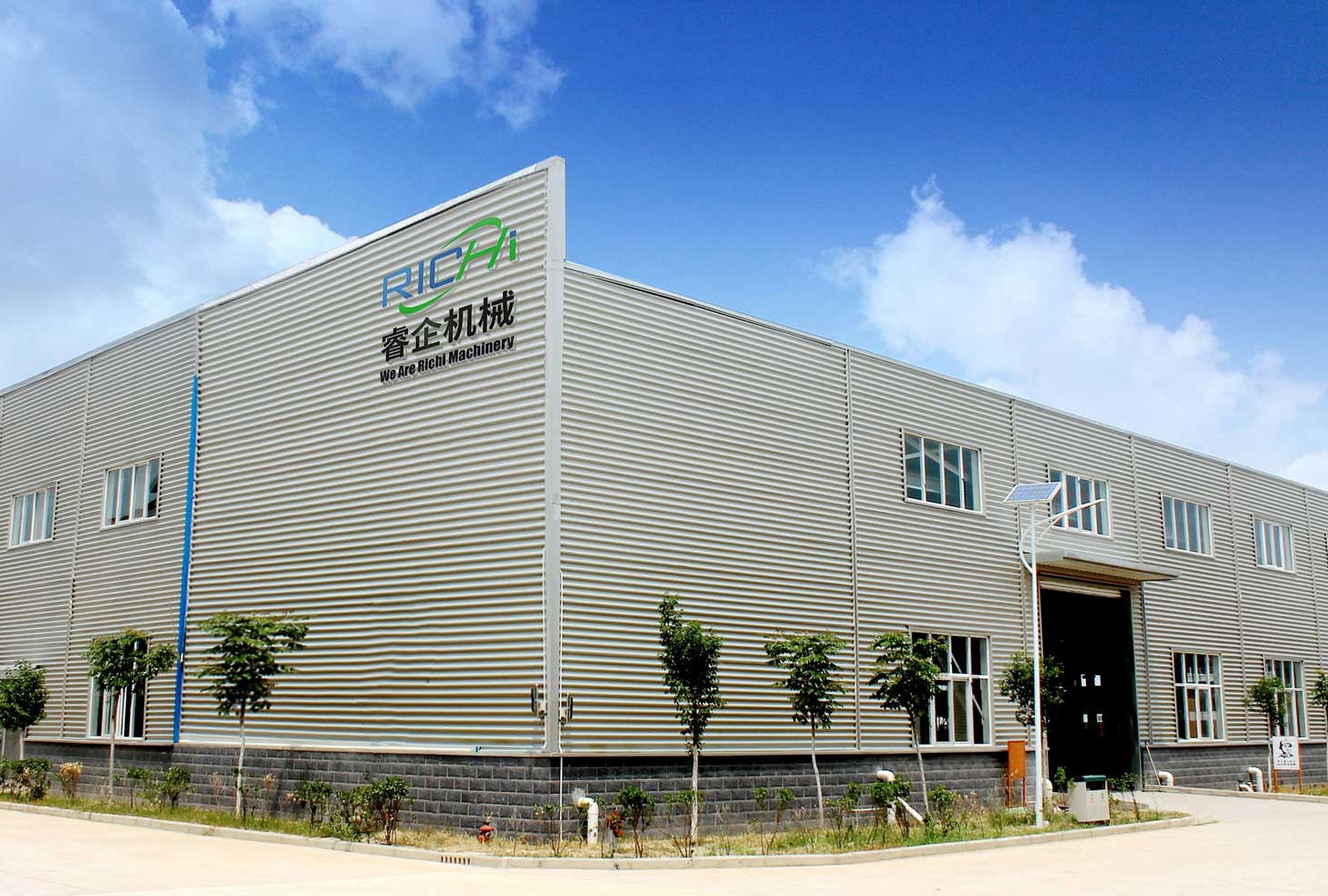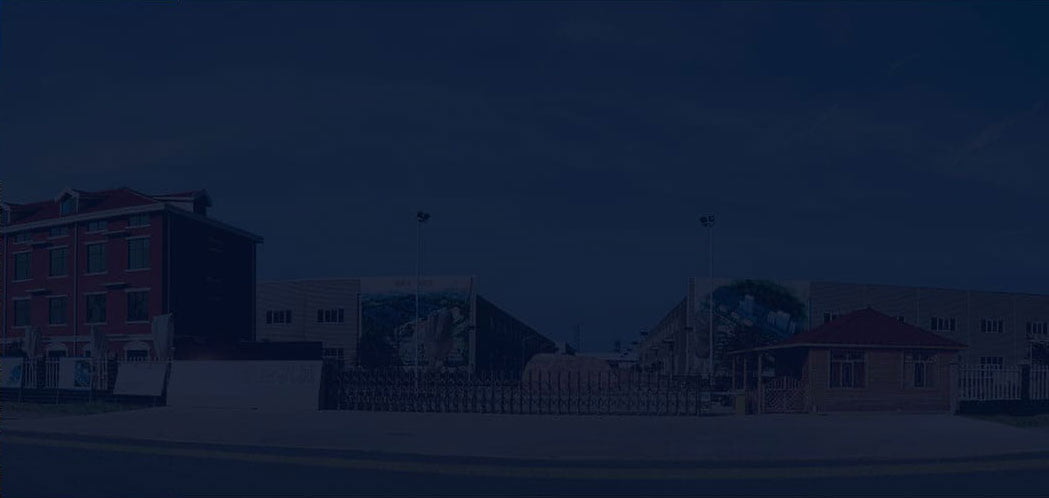 Straw pellets mill manufacturers
Founded in 1995, RICHI has nearly 30 years of history, is an independent design and development, production, and sales of machinery and equipment as one of the modern enterprises. Our main business includes feed pellet mechanical engineering, organic fertilizer machinery and engineering, biomass pellet mechanical engineering, conveyor equipment and engineering, automation control technology and engineering products development and manufacturing, design and installation, etc.
All the company's products have passed ISO, CE, SGS, BV, and other international certifications, and won 27 patents, so far has successfully served more than 100 countries and regions in the world of thousands of customers, and they feel very satisfied with our products and services .
FAQ of straw pellet machine

What are straw pellets used for?
Making straw pellets for heating fuel
Straw pellets can be used as fuel in large boilers, power plants, factories, household pellet boilers and etc.
Making straw pellets for feed
It can also be used as feed for animals, such as cattle, shrimp and etc.
Making straw pellets for animal bedding
Straw pellets can not only be used as pet litter like cat litter but also can be used as a perfect small pet and reptile bedding like horse mats.

What's the straw pellet machine price?
Generally speaking, the guiding price of a 2-2.5 T/H straw pelletizer price is between 40000-60000 USD. It is decided by the model you choose.
Like most machines, the higher the production capacity, the higher price. So the actual price of our straw pellet machine price is according to your choice.
Contact Address
Office Add: E-commerce Industrial Park, Zhengzhou City, Henan Province, China
Factory Add: Longhai 2nd Rd & 10th St, Longting District, Kaifeng City, Henan Province, China
Mail Address
enquiry@richipelletizer.com
Fax: 0086-371-63752859
Telephone
0086-158-37153047