Hemp Pellet Machine
---
Hemp pellet machine is a high-efficiency and energy-saving biomass pellet equipment, which can process a variety of biomass raw materials.
If you are looking for a biomass pellet maker to make hemp pellets, then the RICHI hemp pellet machine is definitely your best choice.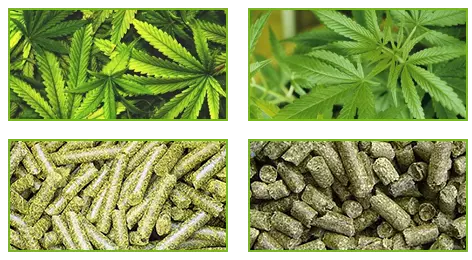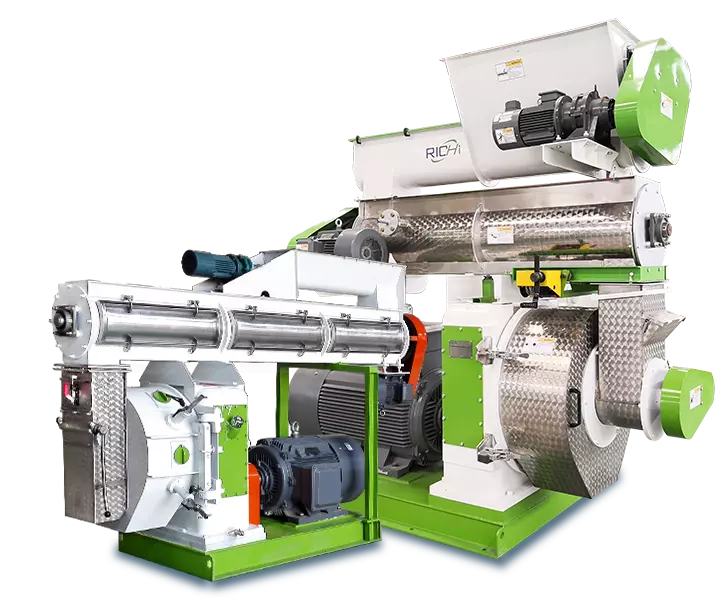 Video of hemp pellet mill
This video shows you how hemp pellets are made and the details of a hemp pellet machine.
Hemp is easy to grow and nutritious, and more and more people are choosing to add hemp to their cattle and sheep feed. And hemp pellets can also be used for biomass pellet burning, can be described as a lot of use. So many people are also looking for opportunities to invest in the hemp pellet business.
So how are hemp pellets made? What equipment do you mainly rely on? In fact, the main equipment for making hemp pellet is hemp pellet machine. The crushed hemp enters the biomass pellet maker through the feeder, and the density between the hemp is reduced by the extrusion of the ring mold and the press roller inside the pellet machine. If you make hemp pellets for feed, they can also be heated and cured by a conditioner to promote digestion and absorption in animals.
Various capacities of RICHI hemp pellet machine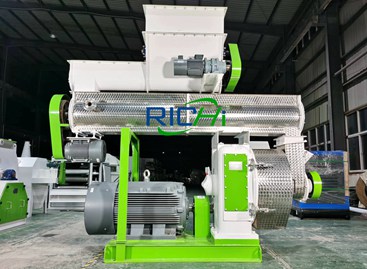 MZLH320 hemp pellet mill
The hemp pellet mill is featured as small volume, easy to install and operate.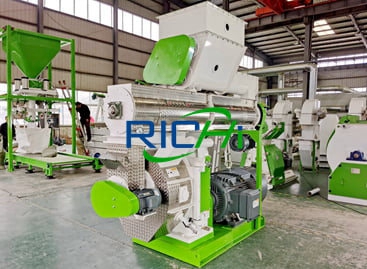 MZLH350 hemp pelletizer
The hemp pelletizer is equipped with variable frequency speed feeder with anti-caking bins.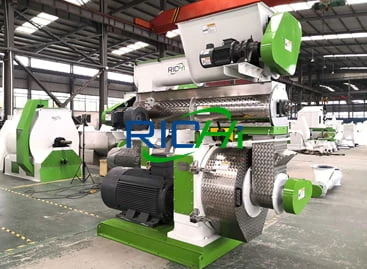 MZLH420 hemp pellet machine
Ring die, conditioner, rollers and etc are made of stainless, ensure the machine long working time.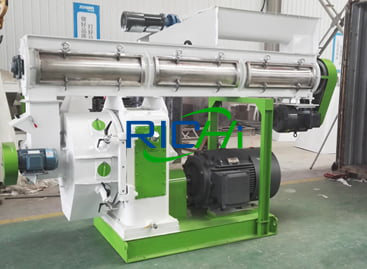 MZLH520 hemp pelletizer
RICHI hemp pelletizer is equipped with imported SKF bearings and Siemens motors.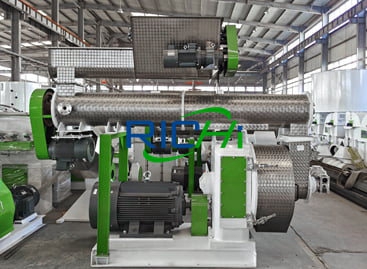 MZLH768 hemp pellet machine
The machine adopt gear transmission, which has higher oupput than belt type.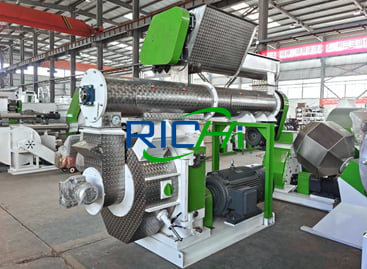 MZLH858 hemp pellet mill
The hemp pellet mill has the characteristics of stable performance, high efficiency.
Specific parameters are as follows:
Model
MZLH320
MZLH350
MZLH420
MZLH520
MZLH768
MZLH858
Capacity(T/H)
0.6-0.8
0.8-1.0
1.5-2.0
3.0-4.0
5.0-7.0
8.0-10
Anti-caking
Feeder Power(kw)
1.5
1.5
1.5
2.2
3
3
Forced
Feeder Power(kw)
0.55
0.55
0.55
0.75
1
1
Main Motor
Power(kw)
37
55
110
160
250
280
Weight(KG)
2500
3500
4000
4500
5000
5500
Main Motor Series
6/8P
Ring Die Diameter (mm)
320
350
420
520
762
858
Pellet Length(mm)
6-12
(Note: RICHI Machinery's products are always updated and improved. Therefore, if there is any difference between the pictures, feature descriptions and performance parameters of the actual model, please refer to the actual product.)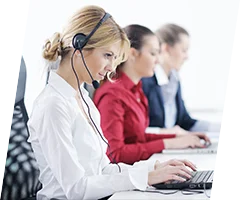 Can't find the hemp pellet mill equipment you want?
Contact us to customize for you
technical features of hemp pellet machine
According to the characteristics of hemp viscosity and light weight, it is equipped with forced feeder to ensure the material can enter the pressing chamber evenly;
Feeder, conditioner, inclined groove door cover, ring die, pressure roller are made of 304 stainless steel, longer service life;
Door cover and inclined groove integrated design, tempering device large open door structure, maintenance is more convenient;
The main transmission part adopts imported SKF bearings and oil seals, which makes the operation more stable;
The feeding system of this biomass pellets making machine is controlled by frequency conversion speed control motor, which is easy to control;
According to the characteristics of hemp difficult to extrude and form, improve the compression ratio of ring die to increase the output and forming rate;
Upgraded and improved to gear transmission mechanism, high transmission efficiency and stable speed ratio;
Equipped with a new type of safety protection system, such as the main motor overload, safety pin broken, overload protection;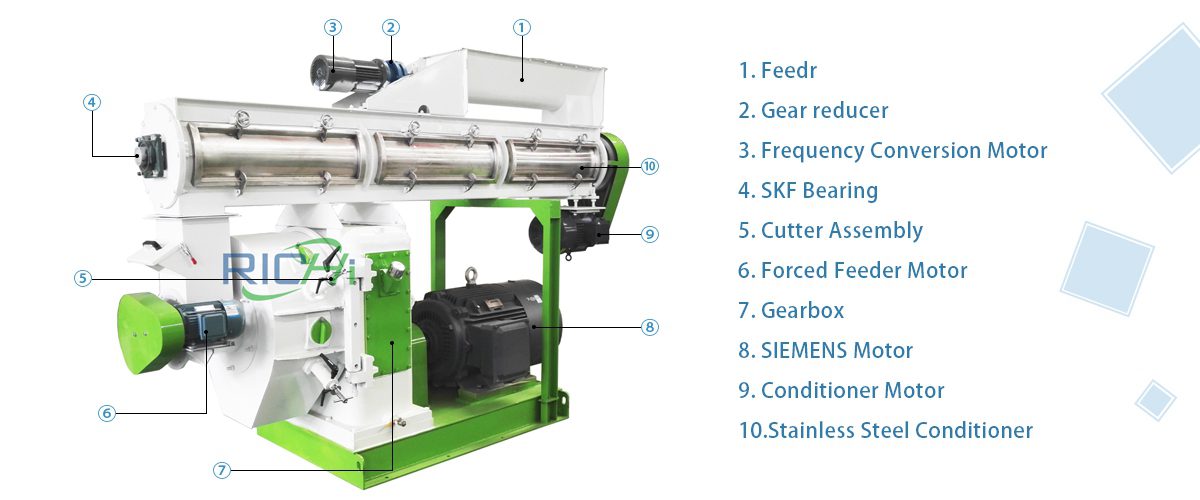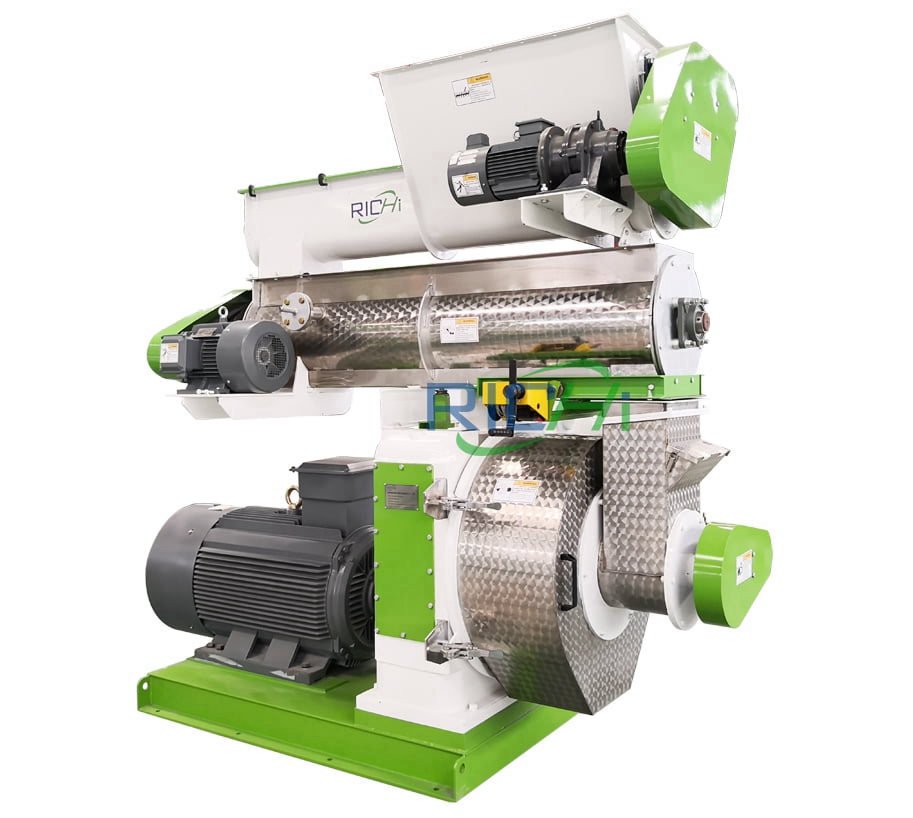 Application of hemp pellet machine
RICHI hemp pellet machine can not only be used individually to make hemp pellets but also can be used in the hemp pellet production line.
MZLH ring die hemp pellet mill is mainly suitable for large and medium-sized feed mills to process and make all kinds of pellet feed as well as biomass pellet production line.
Processing hemp, hops, alfalfa, hay, rice husk and etc into biomass pellets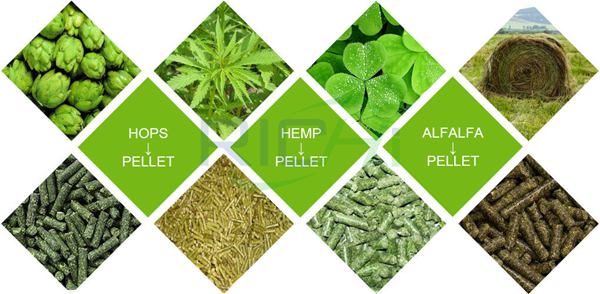 how to make biomass hemp pellets for fuel
Using hemp as raw material, it was solidified and extruded into high-density pellet fuel through pretreatment and processing. It can save energy and reduce emissions, and has good economic and social benefits.
Put the collected hemp into the crusher and fine powder into 2-3mm powder. Then the water is dried to about 15% by the cylinder dryer, and finally the granulation process is carried out. The diameter of the finished particles processed is 6-12mm, which is optional. After the pelletizing is cooled, the small bag packaging scale is packed into a bag, which is convenient for transportation and sale.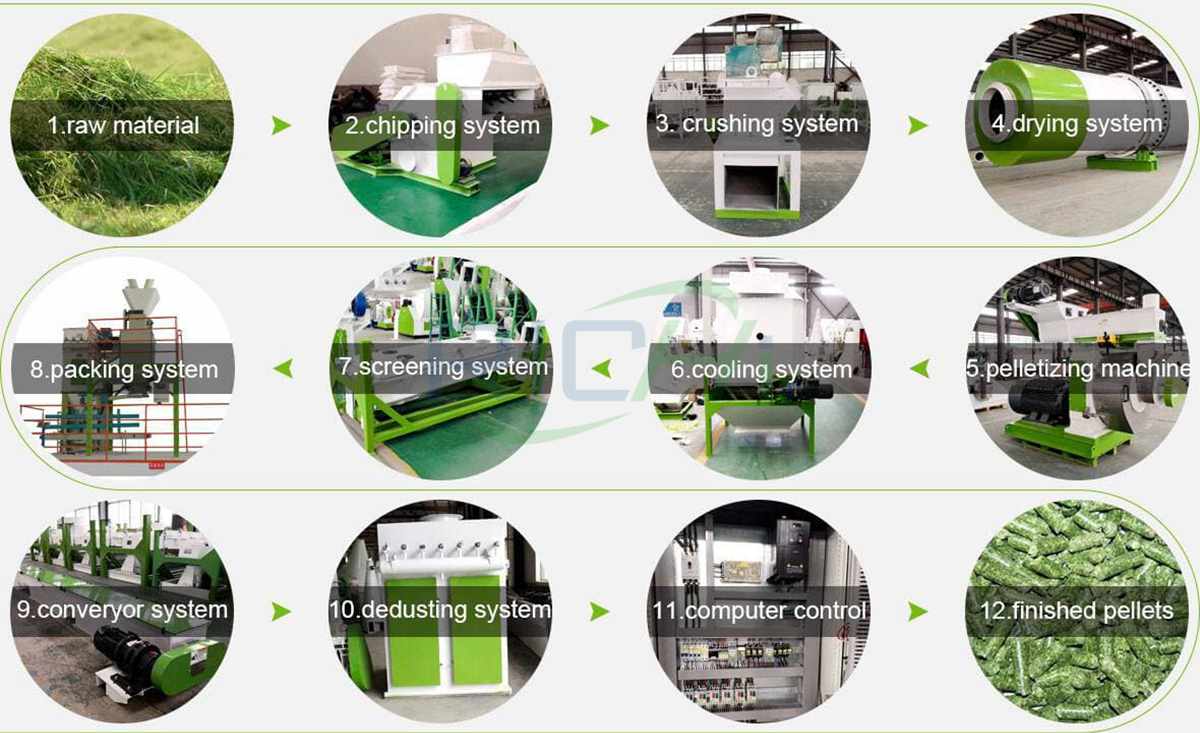 01

Crushing system
The hemp raw materials are transported to the crushing section through the conveying equipment to be processed into 2-3mm powder, and then processed in the subsequent section. This section works without dust discharge, and the material is transported by the negative pressure suction force of the fan after the crusher is crushed. The crusher is a water drop type structure, and the crushing rotor can be operated positively and negatively to improve the service life of the hammer.
02

Drying section
The drying equipment generally used in this section is the rotary dryer, and the moisture of cannabis after drying is about 13-18%.
03

Pelletizing system
Biomass hemp pellet diameter 6-12mm optional, biomass hemp pellet has the characteristics of high caloric value, no pollution, low ash, can be widely used in biomass power plants, biomass steam boilers, household fireplaces, drying furnaces and biomass gassing furnaces.
04

Cooling system
The cooling system can reduce the pellet temperature and reduce the pellet moisture. After cooling, the temperature of cannabis particles is generally not higher than 5℃ at room temperature, and the moisture of cannabis particles is about 8-10% after cooling.
05

Packing system
You can choose the appropriate packaging scale for your finished product packaging requirements so that you can sell products or store products.

WHY CHOOSE RICHI MACHINERY
---
30 years' experience in the design, production, R&D of animal feed pellet machinery.
Customize a turnkey production line according to your need.
All products have passed ISO, CE, SGS, BV and other international certification.
Have perfect after-sale, providing professional systematic training, maximize to meet the needs of the project
FAQ about the hemp pellet machine

Why biomass pellet molding is not good with hemp pelletizer?
Biomass pellet molding effect is not good? Here comes the reason analysis
Ring die biomass pellet mill can process logs, wood chips, shavings, corn and wheat straw, straw, construction templates, carpentry trimmings, fruit shells, fruit pomace, palm and sludge wood chips, etc., through the pretreatment and processing, will be cured and extruded into high-density pellet fuel.

If in the process of processing, the pellet molding loose or not molded, the first reaction of many users is not a problem with the fuel pellet making machine, of course, first of all, we have to check whether the biomass pellet maker parts are normal, through the debugging to find out the crux of the matter. If the biomass pelleting equipment is normal, that is the other reasons. We specifically summarize the more common three.
First, the raw material itself
Different characteristics of different raw materials, fiber structure is also different, the degree of difficulty of molding is also different. For example, palm is a more difficult to press the material, and wood chips at a high temperature of 80 degrees itself with the role of bonding, so there is no need for any adhesive. In addition, if it is a mixture of materials, the mixing ratio of each material will also affect the molding rate.
Second, the moisture content of raw materials
Do biomass molding pellets, raw material moisture is an important indicator. If the moisture is too high, the pellets will be very soft, not easy to mold, which need drying process to achieve the normal pelletizing of the biomass pelleting equipment. The moisture content is generally around 15%, Liangyou will carry out oriented process design for customer's raw materials and provide professional solutions.
Pellet size of raw material
The length of raw material particle size is also an important factor affecting the pelletizing. Usually the size of crushed pellet is about 3-4mm, not more than 5mm, the smaller the size of crushed pellet, the easier it is to mold, but too small is not good, there will be too much powder rate. If the particle size is too large, it will lead to the fuel pellet making machine can not operate normally and effectively, the energy consumption is large and small output, uneven granules and cracks on the surface of the finished particles and other problems, greatly affecting the production efficiency.
RICHI Machienry can customzie biomass pelletizing equipment for customers to meet the needs of various types of raw materials pelletizing, finished product is beautiful, uniform pellets, for customers to improve market competitiveness.
Contact Address
Office Add: E-commerce Industrial Park, Zhengzhou City, Henan Province, China
Factory Add: Longhai 2nd Rd & 10th St, Longting District, Kaifeng City, Henan Province, China
Mail Address
enquiry@richipelletizer.com
Fax: 0086-371-63752859
Telephone
0086-158-37153047