Feed Pellet Machine For Sale
---
Feed pellet machine for sale can process raw materials into feed pellets. The production capacity is 1-45 t/h, the finished pellet diameter is 2-12mm. Nowadays, feed pellet mill is popular with animal farms and animal feed pellet plant. The feed pellets are easy to digest and absorb, can provide rich nutrition for animals, prevent picky animals.
RICHI is expert in feed pellet machinery, has provide high-grade feed pellet machine for sale, can customize a turnkey project according customer's need.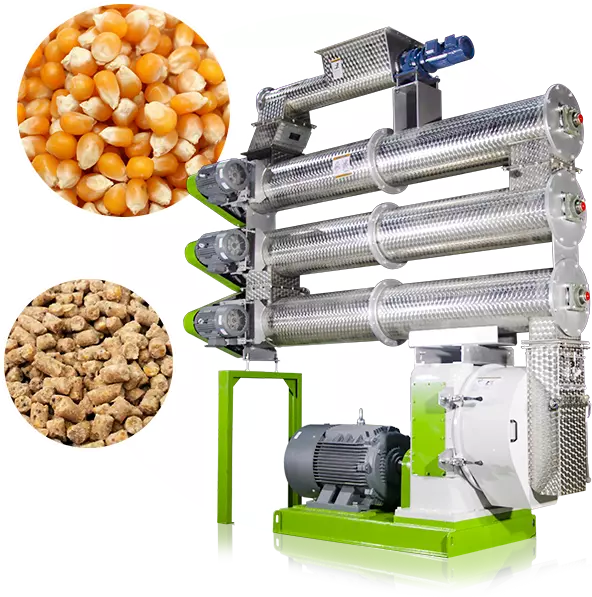 Animal feed pellet machine for sale
—— RICHI MACHINERY ——
These are the animal feed pellet machine for sale of RICHI, feel free to contact us if you have any pelletization needs.
We can not only customize feed pellet equipment according customer' needs, but also can provide customers with turnkey project solutions for feed production project. We have helped thousands of customers to produce feed pellets of high quality.
Animal Feed Pellet Production Line
—— RICHI MACHINERY ——
We can help you build aqua feed plant, cattle feed pellet production line, pig feed plant and other feed pellet production line.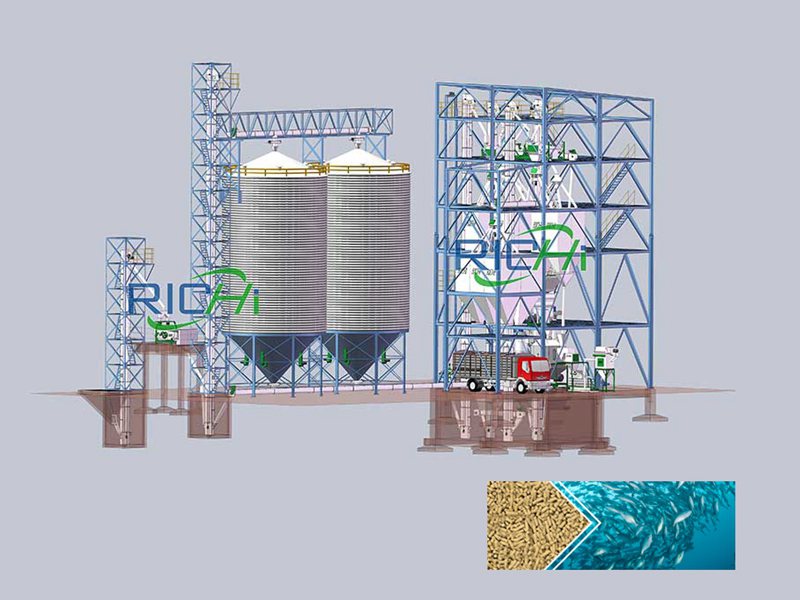 It is designed for the production of aqua feed pellet, such as floating fish feed pellet, sinking fish feed pellets, shrimp feed pellets, crab feed pellets, and etc.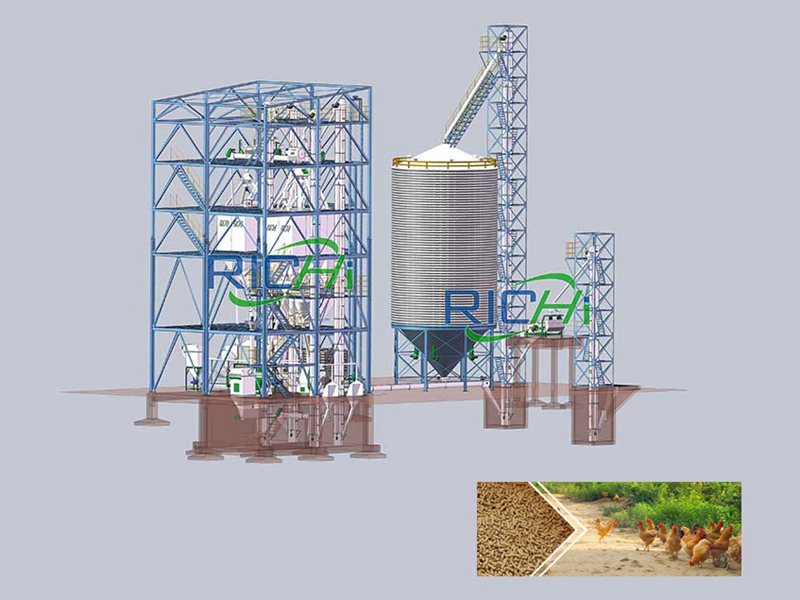 It is an automatic feed pellet production line, composed of crushing system, mixing system, pelletizing system, cooling system, and packing system.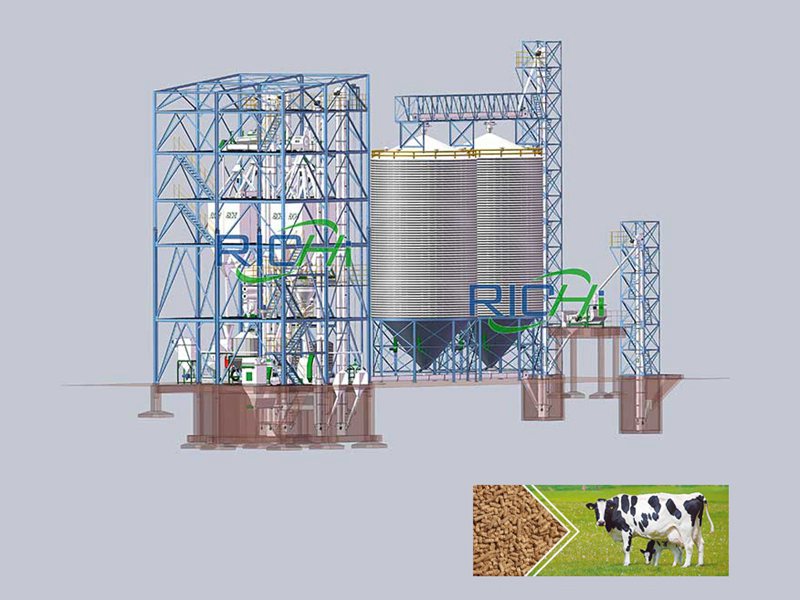 Cattle feed pellet plant
The cattle feed pellet plant is used to manufacturing cattle feed pellets, which is popular with cattle farms, and cattle feed pellets factories of various scale.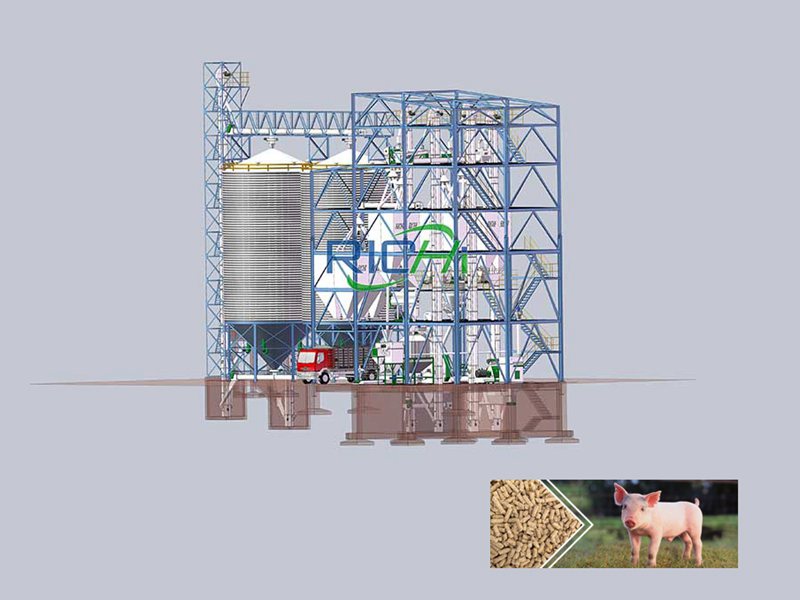 Pig feed plant
Pig feed plant is suitable for producing pig feed pellets on different scale, the core equipment in the plant is feed pellet machine for sale.

CUSTOM SOLUTIONS
—— GET A QUOTE ——
Accurate control of cost accounting, scientific calculation of expected profits, to achieve cost reduction and efficiency, profit can be expected.From equipment selection and program planning in the early stage
Quality Test Before Delivery
Project Cases Related To Feed Pellet Machine For Sale
—— RICHI MACHINERY ——
We can not only customize animal feed pellet making machine according to customer' needs but also can provide customers with turnkey project solutions for feed production projects.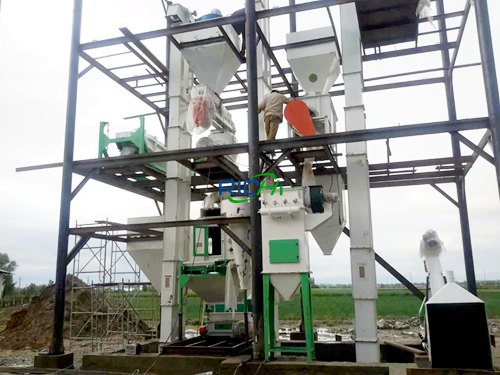 Capacity: 3-5T/H

Date: December 2018
Total power: 118KW

Workshop size:

9m*6m*13m (L*W*H)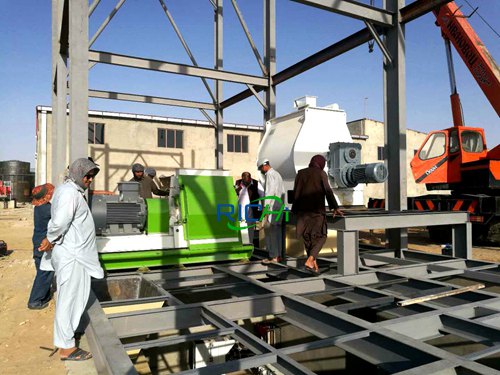 The Cattle Feed Pellet Line In South Africa
Capacity: 10-12T/H

Date: March 17th,2017

Total power: 335

KW

Workshop size: 19m*6m*25m(L*W*H)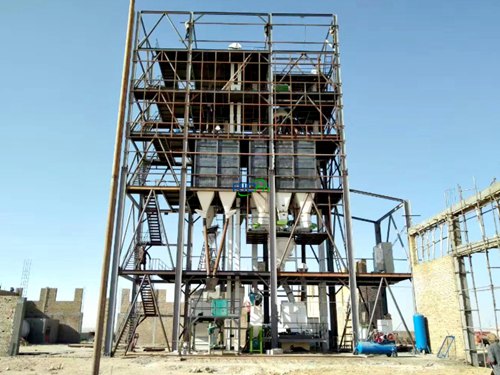 The Animal Powder And Feed Pellet Line In Somalia
Capacity: 5-6T/H

Date: Apr 26th,2018

Total power:

135KW

Workshop size: 9m*5m*15m (L*W*H)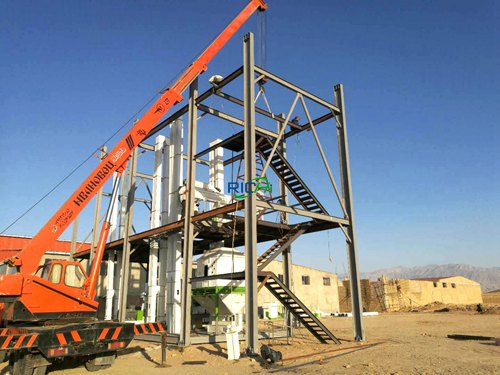 Capacity: 5-6T/H

Date: 2022
Total power: 142KW

Workshop size:


9m*6m*15m (L*W*H)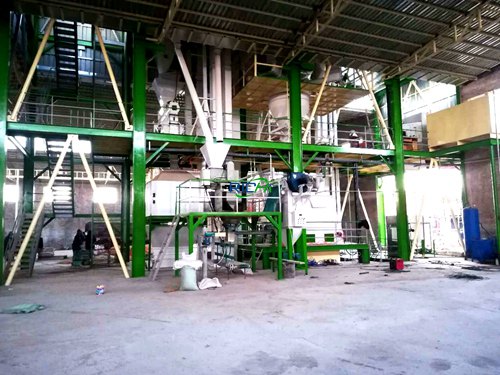 The 10-15T/H Poultry Feed Pellet Line In Afghanistan
Capacity: 10-15T/H

Date: Nov 18th,2017
Total power: 415KW

Workshop size:

12m*12m*25m(L*W*H)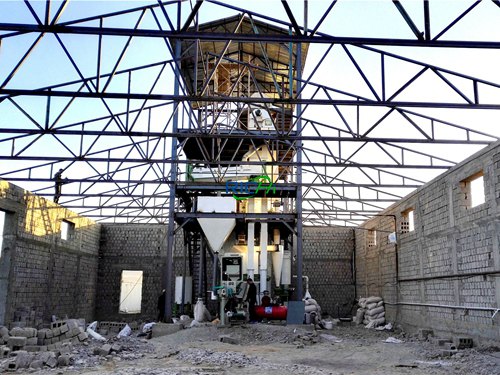 Capacity: 10-12T/H

Date: March 15th,2020

Total power:

977KW

Workshop size:

16m*7m*7.5m(L*W*H) Customer Reviews
Since 1995, RICHI Machinery has served thousands of customers and received countless high praise. We are committed to bringing our customers the best products and the most perfect experience.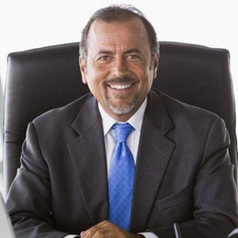 Steven
When choosing to find businesses to purchase cow feed production lines, I visited more than ten factories in China. I compared their factories, product quality, prices, and ultimately chose RICHI. RICHI is really good.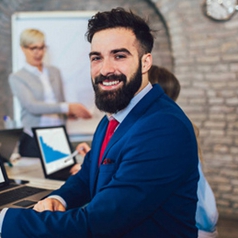 Herbert
RICHI professional products, sincere service convinced us. We chose RICHI, they perfectly solved our problem of producing wood pellets. They help us build a wood pellet plant, from unique design, the manufacture of pelletizing equipment, we are very satisfied.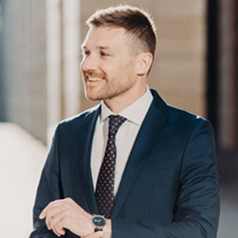 Carl
This is an advanced automatic chicken feed pellet production line. They designed the production process plan for us, every equipment meet our requirements. This line is very efficient, safe, and low labor consumption.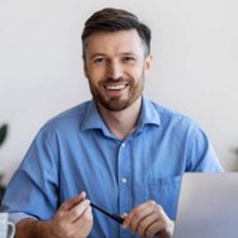 Scott
After comparing several factories, we chose RICHI to help us build our animal feed pellet plant.They dispatch professional engineers to help us install the equipment and train us how to operate. From customized design, professional manufacture, perfect after sale service, RICHI is really doing well.
Feed pellet processing machines
—— RICHI MACHINERY ——
RICHI can provide various high-quality auxiliary equipment, including feed crushing machines, feed mixing machines, feed cooling machines, etc.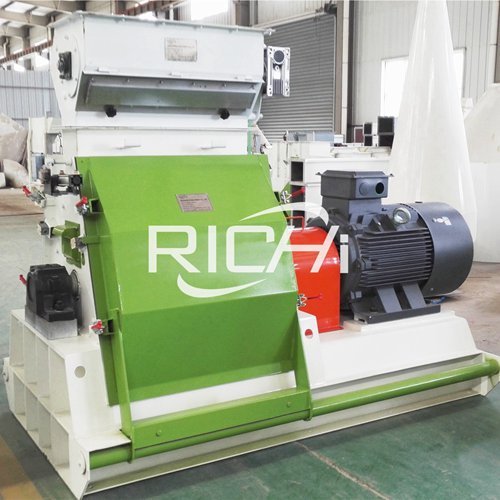 Feed Crushing Machine
It is used to crush feed raw materials and various roughages. The crushing chamber adopts reasonable design, combined with multi-chamber crushing chamber, incraesing the life of machine and the crushing rate of materials.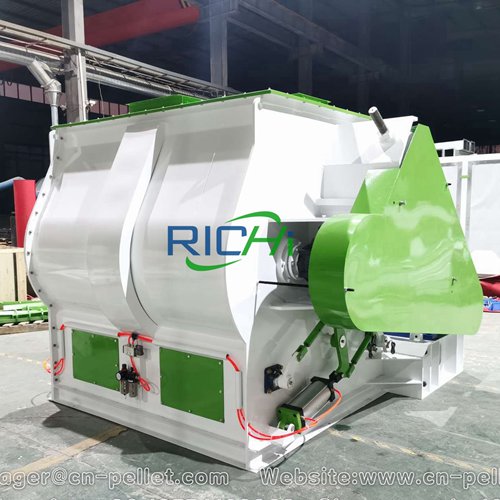 feed mixing machine
The feed mixing machine is used for mixing the corn, soybean meal, bran and other various raw materials evenly. It mainly uses paddle to carry the raw materials, increase the surface contact area of the materials, to fully mix the powered materials.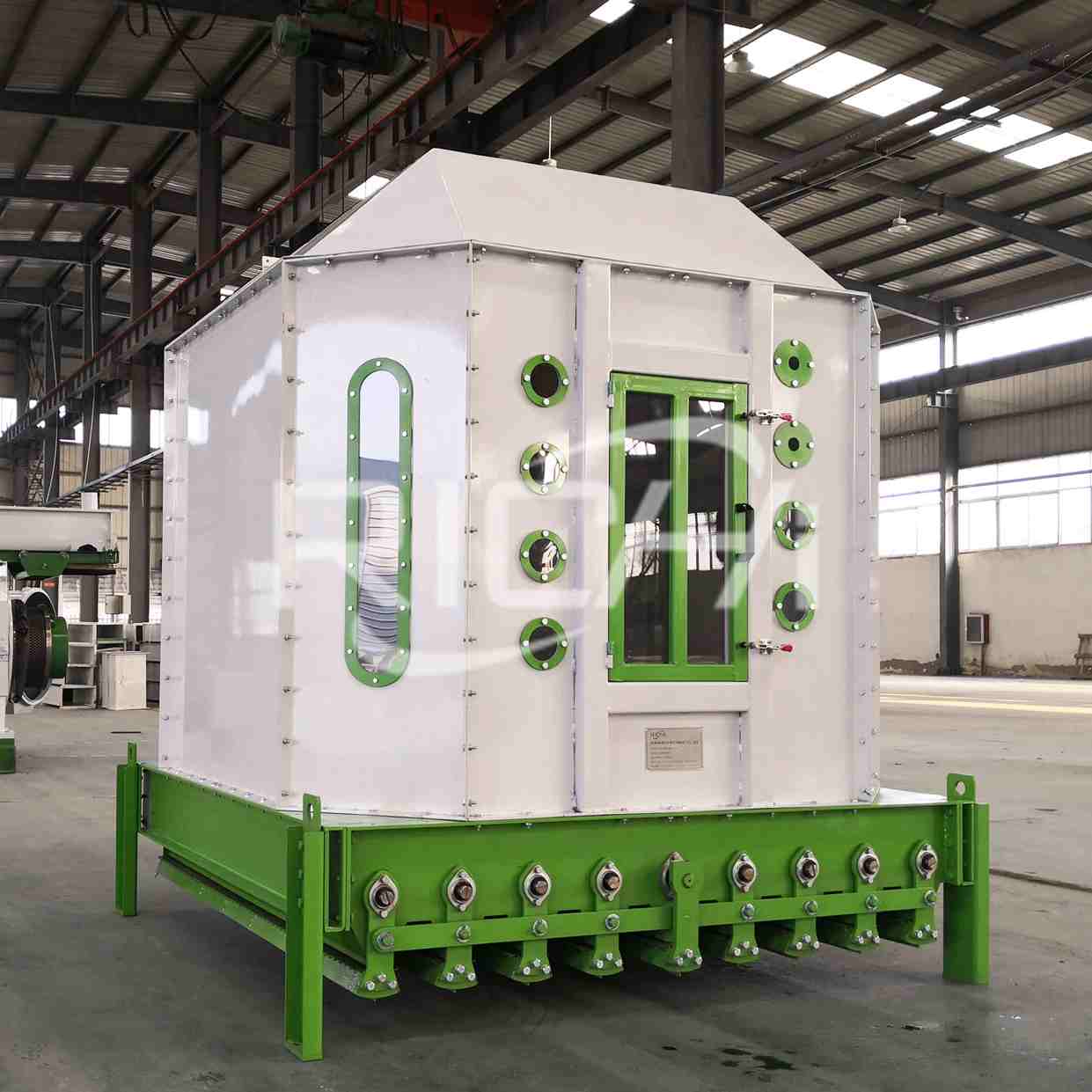 feed cooling machine
The feed cooling machine is an important in the process of producing feed pellets. It adopts countercurrent cooling principle to cooling high temperature and high humidity pellets, ensure the quality of the feed pellets.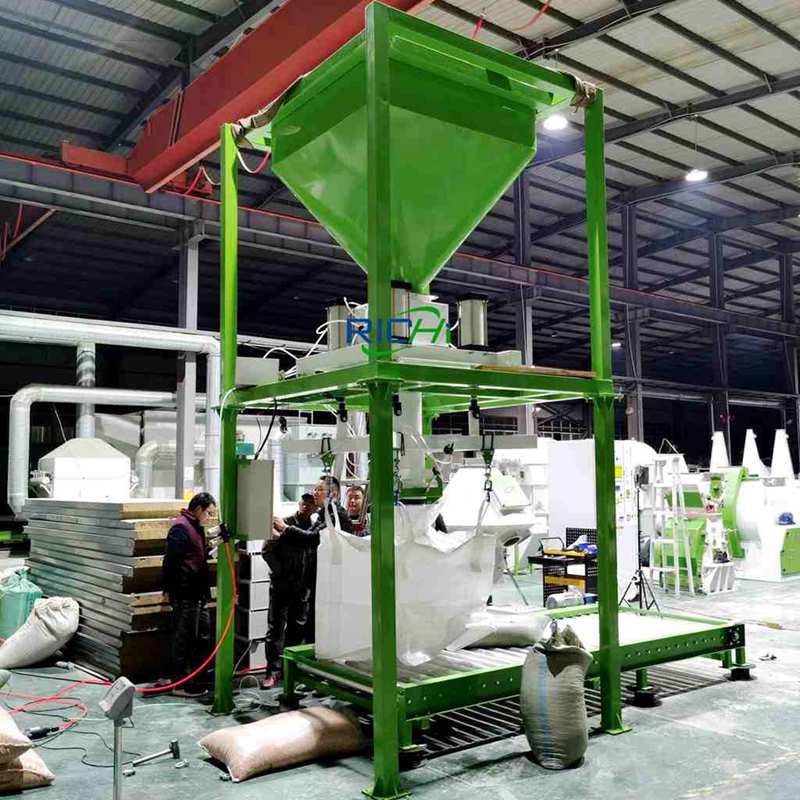 automatic packing machine
The automatic packing machine is suitable for packing feed pellets and powder materials. It is featured as high packing accuracy, fast packing speed and high efficiency. It is fully automatic and convenient, can greatly save labor.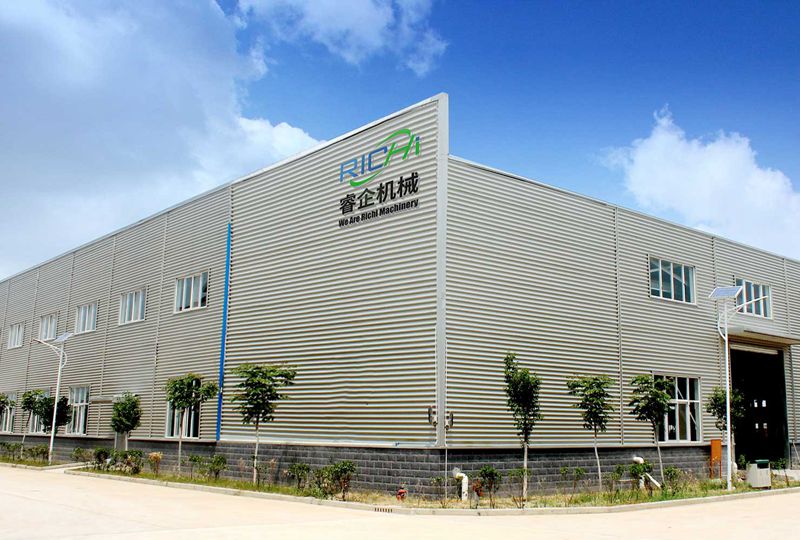 About us – RICHI feed pellet machine for sale
---
RICHI is a professional pellet mill manufacturer, expert in manufacturing pelletizing equipment and designing customized pellet production line to create perfect pellets for customers' specific application. If you have pelletizing needs, just contact us.
Contact Address
Office Add: E-commerce Industrial Park, Zhengzhou City, Henan Province, China
Factory Add: Longhai 2nd Rd & 10th St, Longting District, Kaifeng City, Henan Province, China
Mail Address
enquiry@richipelletizer.com
Fax: 0086-371-63752859
Telephone
0086-158-37153047