Pellet Machine Malaysia
Pellet mill is a machine and equipment used to make pellets, which can process all kinds of food materials or biomass raw materials into pelletized products. RICHI Machinery is a professional supplier of pellet machine Malaysia, we can provide standard and customized wood pellet machine Malaysia, feed pellet machine, etc., as well as turnkey pelletizing solutions.
Video of pellet mill machine malaysia
The video shows exactly the feed pellet machine Malaysia that we provide to our customers.
The working process of feed pellet machine Malaysia is: firstly, the crushed and mixed raw materials are put into the feeder of the pellet mill, and the materials enter into the conditioner through the feeder, meanwhile, steam, grease, mixing and stirring are added, and the wet and hot conditioning process is carried out in the conditioner.
Then the raw materials after high-temperature ripening enter into the pelletizing room for pelletizing. The material in the granulation room through the pressure roller and ring die extrusion, and finally into granular form from the die hole is extruded. Finally, the cutter device installed on the outside of the die cuts the pellets into strips of the length you need.
Feed pellet mill machine malaysia adopts stainless steel tempering machine, which is versatile, low noise, high output and low energy consumption. It is recognized by many customers as a high quality pellet processing machine. It is suitable for animal pellet feed production in animal farms and feed processing plants of all sizes.

High quality pellet mills make high-quality pellets
Customize a pellet mill Malaysia
Project cases related to pellet mill malaysia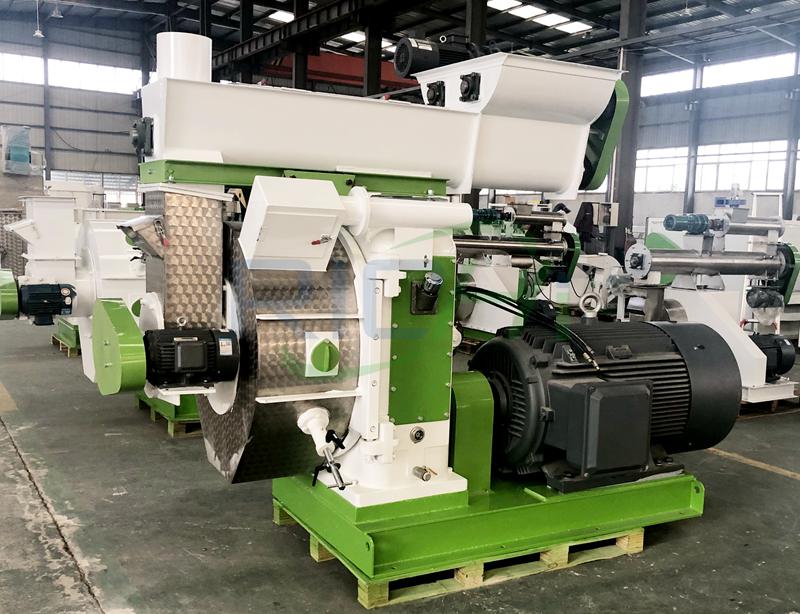 Date: December 29, 2020
Country: Malaysia
Capacity: 3-5t/h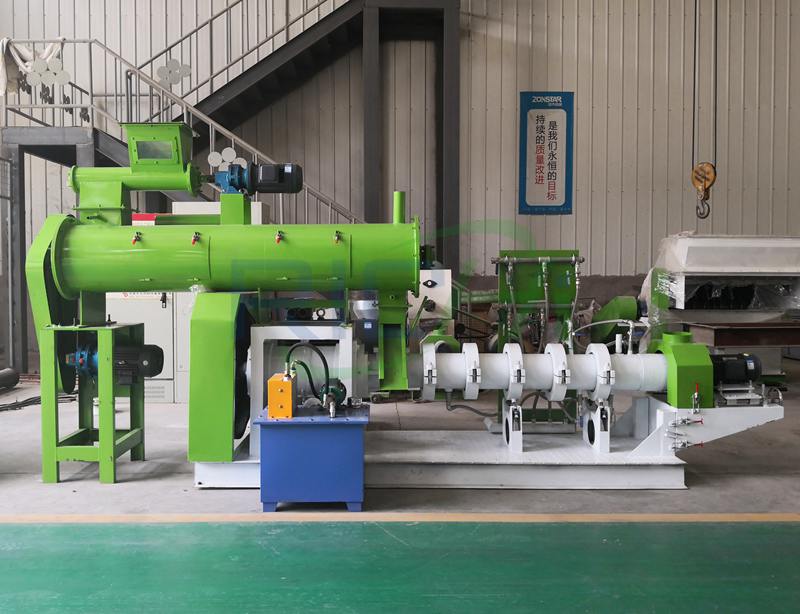 1 t/h fish pellet machine malaysia
Date: July 13, 2021
Country: Malaysia
Capacity:2t/h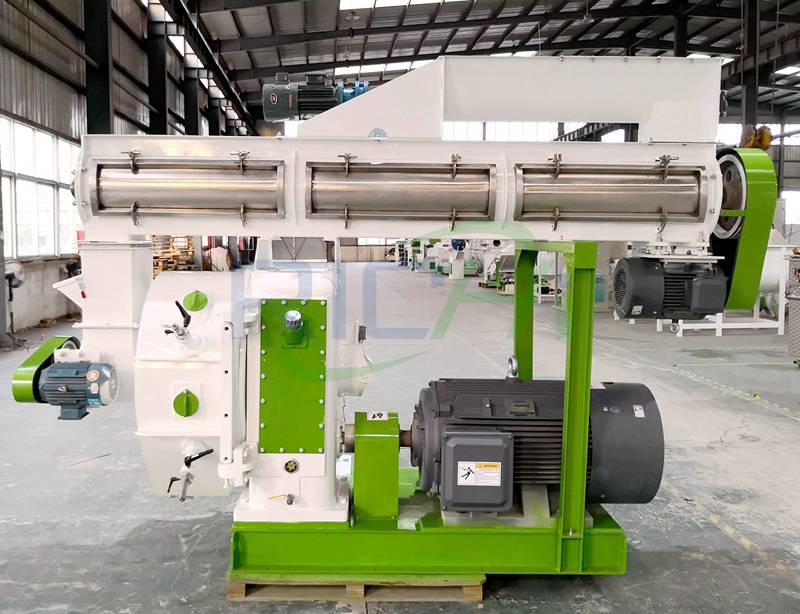 5-7 t/h feed pellet machine maylaysia
Date: May 28, 2019
Country: Malaysia
Capacity: 5-7t/h
feed pellet production machine line setup in malaysia
Next, I will introduce pellet mill Malaysia in detail with the 4 t/h feed pellet machine line in Malaysia we built in March 2020..
The basic info of this feed Pellet Production machine Line malaysia is listed below:
Project name: 4 T/H poultry feed pellet processing mill plant
Country: Malaysia
Date: March 17, 2020
Total Power: 118KW
Workshop size about this project: 9m*6m*13m (L*W*H)
Final Feed: 2-6 mm
Guiding Price: FOB $300,000-500,000 USD. Different pelletizing solutions are available.
Production Capacity: Can produce 4 ton/h feed pellets
The install period: 30 Days
Customer Visit(Y/N): No visit our factory, payment order online.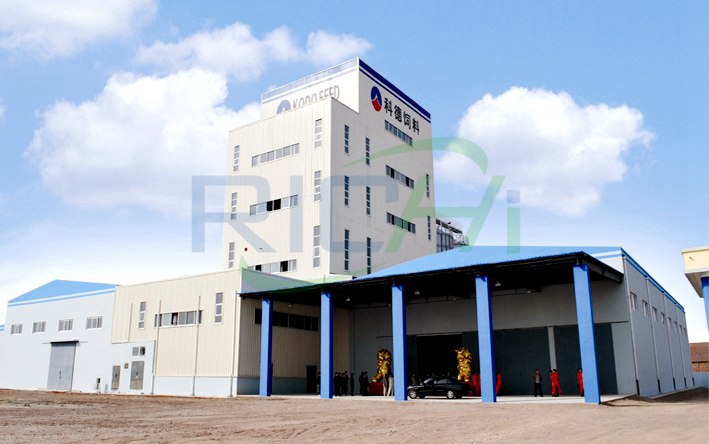 The above is a brief information about this chicken feed pellet production machine line in Malaysia, next I will introduce more details about this production line, such as the production process, the main equipment.
More detailed information of this line:
Feed processing: Feed crushing→mixing→pelletizing→ feed pellet cooling→screening→feed pellet packging
Main Equipment: Hammer Mill for animal feed, Chicken feed Mixer, Feed Pellet Machine Malaysia, Cooling Machine, Crumbler Machine, Screen Machine, Automatic Packing Machine and Other Auxiliary Equipment.
Application: It is used for produce the different size poultry animal chicken feed pellets

Number of installation engineers assisted by our company: 2 person
The operating worker in this line: 5-6 person
Guarantee Period: Except for the wearing parts, our company offers 1 year free warranty and permanent free technical support.
Our company provides drawing details: 1.Flow Chart; 2. install drawings; 3. pit drawings; 4. operating instruction 5.the production construction design drawings; 6. steel structure full drawing and steel material list; 7. plan and sectional layout graph of workshop drawings; 8. steel structure construction drawings; 9. the detailed steel structure drawings and material list; 10. Diagram of floor; 11 roof and wall reserved hole; 12. Oscillatory coefficients of equipment.
RICHI Machinery is an expert in feed, wood, biomass, and organic fertilizer pelletizing solutions, we design every pellet production line according to customers' needs. We have provided thousands of customers from 127 countries with complete pelletizing projects. If you have any pelletizing needs, just send an inquiry to us.
Overview Of the 4 T/H animal feed pellet machine line in Malaysia
RICHI Machinery built this animal feed production line in Malaysia on March 17, 2020 and it is still running well. Below I briefly introduce this production line to help you briefly understand the construction of the feed mill.If you are interested in making feed or choosing feed processing equipment for your feed mill, please feel free to contact us and tell us your project plan, we will be happy to provide you the best solution for your customized animal feed production line.

The customer is from an ecological company in Malaysia, specializing in free-range chickens, contacted us that he needs a set of chicken feed production line. The customer's demand is about 4 tons per hour, after figuring out the customer's demand, our engineer team made a production process plan for the customer. The customer was very satisfied and chose us without coming to our company for a site visit. The production line of the customer includes "crushing – mixing – granulation – cooling – sieving" section. -Sieving" section, belongs to the more complete feed processing production line.

After the delivery of the entire production line, our company's professional installation team to help customers assemble equipment, every detail of the installation of the selection of the best program, the back of the customer's team training and the use of equipment and subsequent maintenance.Thank you for Malaysia customers choose us, trust us, we also adhering to the integrity, professional, responsible attitude, for customers to deliver a satisfactory pellet mill processing equipment, to help customers expand the market and obtain considerable economic returns.
Why choose RICHI Machinery
RICHI has 30 years' experience in the design, production, R&D of feed, wood pellet machinery and etc. Just tell us your need, we can customize for you.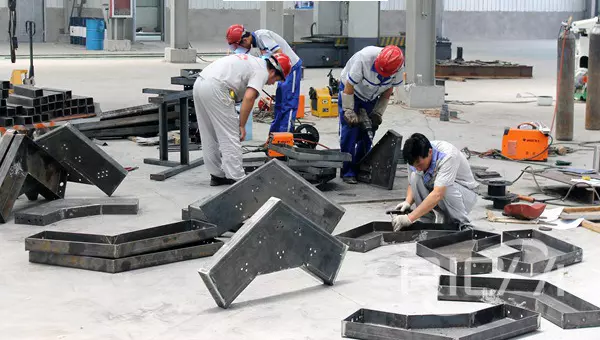 Fine workmanship
In the production process, We carry out strict quality control and continuous optimization of the process for every section.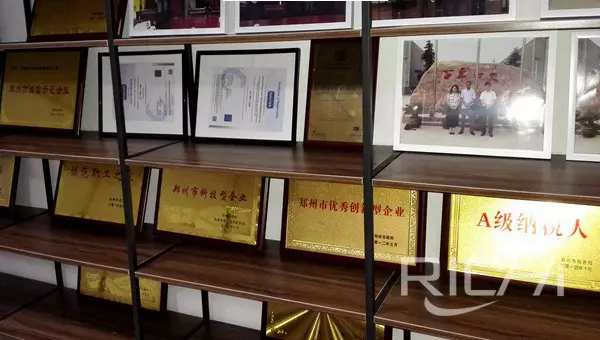 Extraordinary quality
All of our products have passed ISO, CE, SGS, BV and other international certifications, to ensure to provide customers with high-quality products.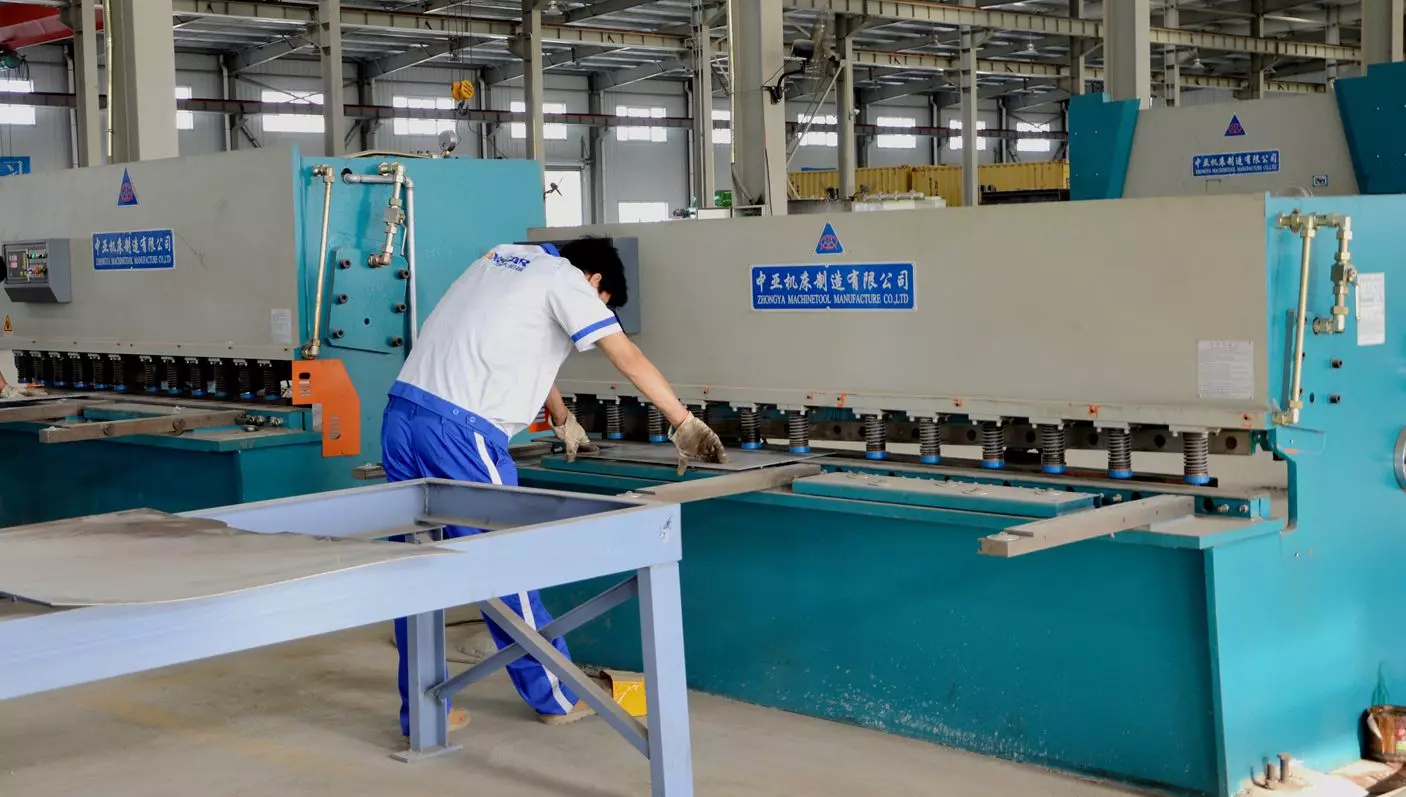 Devote to innovation
Focusing on technological innovation in mechanical equipment and plant design, we provide unique solutions for high-standard preparation tasks.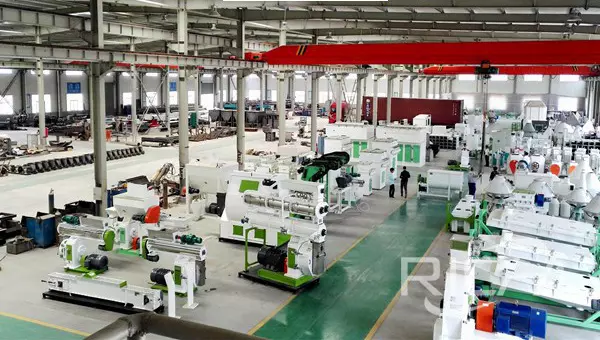 Customized production lines
We can provide perfect solutions for customers from single equipment to the design integration and installation of the entire production line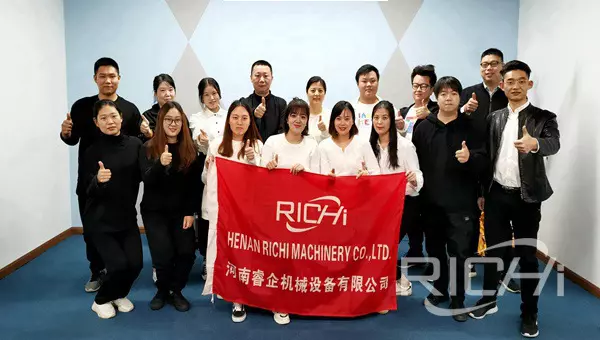 Professionial team of RICHI
The company has a complete professional team, including technical R&D center, manufacturing Center, service center.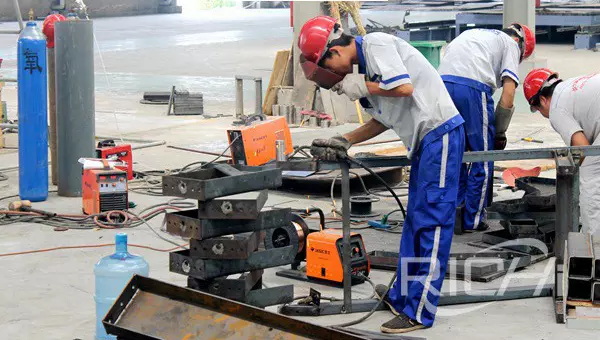 Comitted to quality
We focuses on every product, every detail. Strive to produce first-class quality granulation equipment for customers
main equipment of the 4 T/H feed pellet machine line in Malaysia is:

| Equipment | Model | QTY |
| --- | --- | --- |
| Feed Hammer Mill | SFSP66*80 | 1 |
| Feed Mixer | 1000KG/Batch | 1 |
| Pellet Mill Machine Malaysia | SZLH 320 | 1 |
| Pellet Cooling machine | SKLN20*20 | 1 |
| Pellet Crumbler | SSLG15*150 | 1 |
| Automatic packing machine | DCS-B50 | 1 |
The core equipment in the 4 T/H feed pellet machine line is the chicken feed making machine, which directly determines the quality of the feed pellets. I will introduce you to the detailed information on the chicken feed pellet machine Malaysia below.
Chicken feed pellet mill malaysia
Chicken feed pellet mill Malaysia is specially designed for making chicken feed, it produces adjustable size feed pellets, good palatability, suitable for a variety of animals.
Only need to change the ring die of the pellet mill can produce multiple sizes of feed pellets for many kinds of animals. Different ring dies of the feed pellet mill are suitable for different animals. Small birds are suitable for 1-2mm ring die, small chickens, rabbits, ducks, pigeons, etc. are suitable for 1-3mm ring die. Adult rabbits, chickens, ducks, geese and pigeons are suitable for 4mm ring die. Pigs, cows and sheep are suitable for 6-8mm ring die. Large animals, birds, fish bait etc. are suitable for 7-8mm ring die. Chicken feed pellet mill is suitable for processing pigs, cattle, sheep, chickens, ducks, geese, rabbits, fish, livestock and aquatic feed pellets.
RICHI feed pellet mill Malaysia adopts SKF motor, strong stability and full power.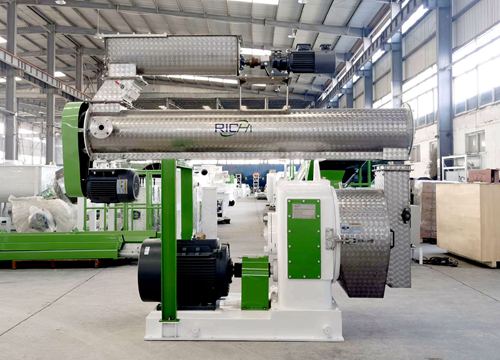 | Model | Capacity(T/H) | Main Motor Power(kw) | Feeder Motor Power(kw) | Conditioner Power(kw) | Ring Die Diameter(mm) | Finish Pellet Diameter(mm) |
| --- | --- | --- | --- | --- | --- | --- |
| SZLH320 | 3-4 | 37 | 1.5 | 2.2 | 320 | 2-12 |
(Note: Richi Machinery's products are always updated and improved. Therefore, if there is any difference between the pictures, feature descriptions and performance parameters of the actual model, please refer to the actual product.)

CUSTOM SOLUTIONS
—— GET A QUOTE ——
Accurate control of cost accounting, scientific calculation of expected profits, to achieve cost reduction and efficiency, profit can be expected.From equipment selection and program planning in the early stage
Quality Test Before Delivery
Contact Address
Office Add: E-commerce Industrial Park, Zhengzhou City, Henan Province, China
Factory Add: Longhai 2nd Rd & 10th St, Longting District, Kaifeng City, Henan Province, China
Mail Address
enquiry@richipelletizer.com
Fax: 0086-371-63752859
Telephone
0086-158-37153047