Animal Feed Production Line
---
Animal feed production line, which can make all kinds of animal feed pellets, has a wide range of applications. Feed pellet production line mainly consists of crushing equipment, mixing equipment, pelletizing equipment, cooling equipment, and packing equipment. It can produce feed pellets for chickens, ducks, geese, pigs, cows, sheep and so on.
Video of animal feed production line
This is a feed pellet line we did in South Africa, the output is 0.8-4T/H. The production line mainly consists of crushing system, mixing system, pelletizing system, cooling system, packing system.
The production process of animal feed pellet production line is: crushing → feed mixing → pelletizing → feed pellet cooling → feed pellet packing
First of all, crush the straw, grass, corn, wheat bran or similar grain and other raw materials, you need to use the hammer mill.
After crushing, these raw materials need mixing through a feed mixer. When completing the mixing, the raw materials enteri the animal feed machine through the conveyor, start pelletizing, pelletizing very quickly, a moment can be discharged.
After completing the pelletizing process, the feed pellets need to be cooled. If the output is small, you can choose to directly drying. If the output is relatively large, then the feed pellets need to be cooled down with a cooling machine, and then packaged with a packaging machine, and then placed in the warehouse. This feed pellets from crushing to pelletizing to packaging, the entire feed pellet production process is over.

High quality production lines make high-quality feed pellets
Customize an animal feed production line
Animal feed production lines of various capacity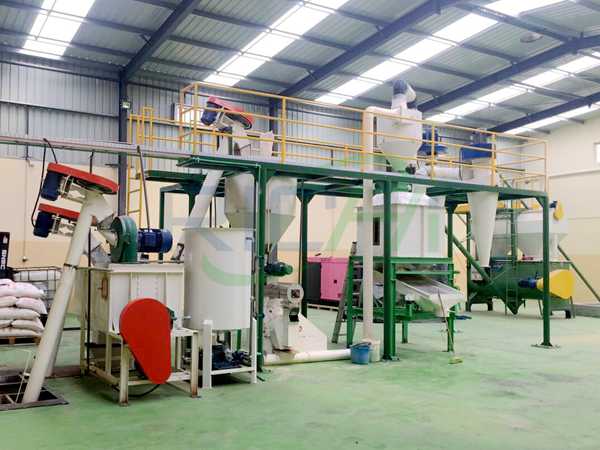 Animal feed pellet production line
This is a small animal feed mill plant, generally it consists of small crushing equipment, small mixer, small animal feed mill equipment. If customers need, we will also suggest customers to equip cooling machine and packing machine.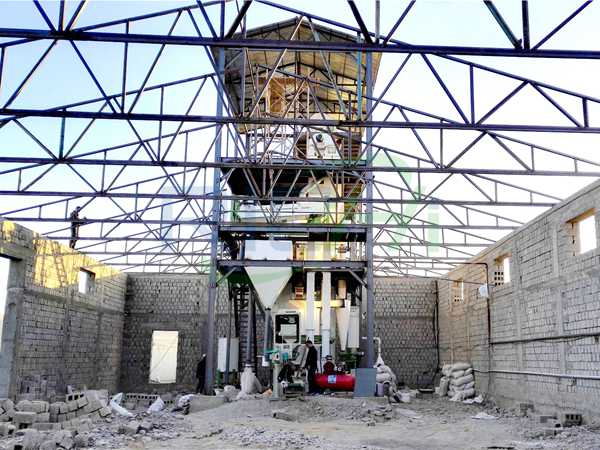 Animal feed mill plant
3-4T/H animal feed production line is generally equipped with model SZLH350 animal feed machine, the specific configuration is according to the needs of the production line. Generally it includes a crusher, mixer, pelletizer, cooler, baler.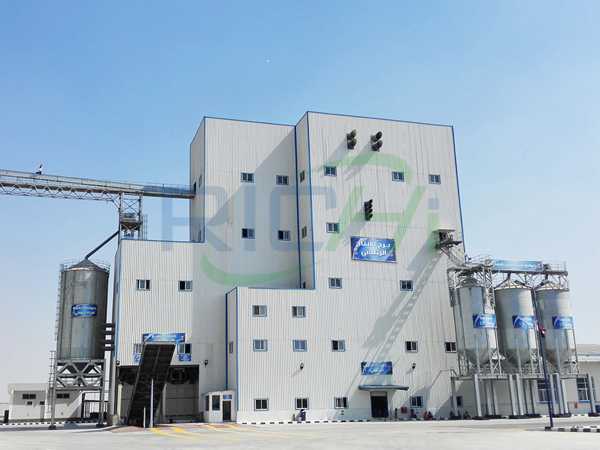 Animal feed processing plant
5-7T/H Commonly used in small and medium-sized animal feed production line, high efficiency, output is not low, the application range is also relatively wide, its price is generally between $30,000-$50,000.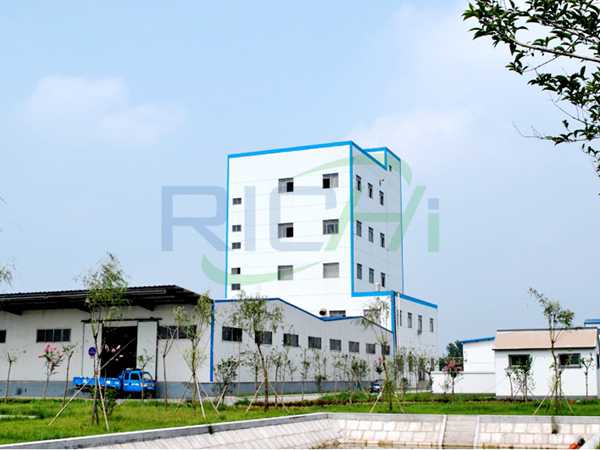 8-10T/H feed pellet production line is our company's hot-selling products, many customers choose this production line. It has the characteristic of high production capacity and low power consumption.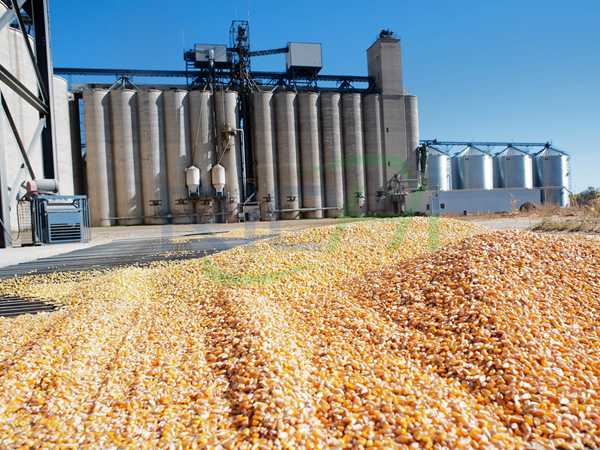 Animal feed production line
This is a big automatic production line, which is equipped with: feed mill, feed mixer, animal feed pellet mill, feed pellet cooling machine, automatic packing machine and other auxiliary equipment.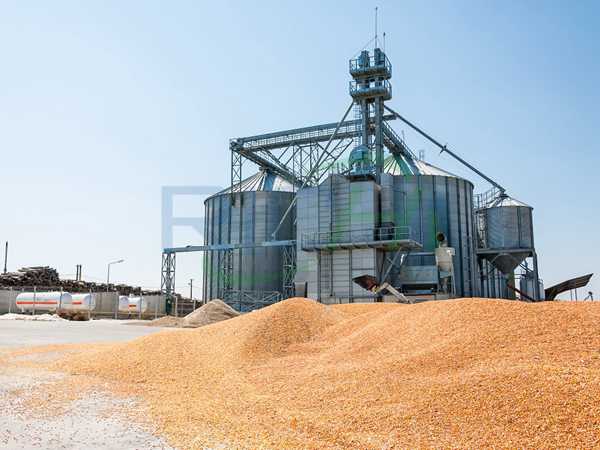 feed processing plant
The production capacity of this production line is 25-40T/H, which can satisfy various needs of pelletizing. It can be used to make all kinds of animal pellets, such as cattle feed pellets, pig feed pellets, chicken feed pellets and so on.
RICHI Machinery is an expert in feed, wood, biomass, and organic fertilizer pelletizing solutions, we design every pellet production line according to customers' needs. We have provided thousands of customers from 127 countries with complete pelletizing projects. If you have any pelletizing needs, just send an inquiry to us.
How to start an animal feed pellet manufacturing business?
Experienced farmers know, whether it is breeding livestock or poultry, a single pasture or grain feed can no longer meet the needs of animal growth. In order to improve its palatability and increase the amount of food intake as well as the absorption rate, we need change a single feed feeding. After practice has shown that the animals for the feed pellets favorite degree is greater, so the nutritional balance of the feed pellets also raises the requirements of straw pasture grains nutritional additives and so on. Mixed and pressed into the pellet feed is especially suitable for feeding pigs, cattle, sheep, chickens, ducks and rabbits, so how to produce pellet feed efficiently and effectively, of course, is to use the animal feed mill plant.

With the development of pellet mill technology is becoming more and more mature, whether it is to buy an animal feed machine to make their own feed pellets, or to start an animal feed processing plant, are not difficult. Investing in an animal feed pellet production line is a good choice, as an animal feed manufacturing equipment manufacturer with many years of experience, we offer you the following suggestions on how to start an animal feed pellet business for your reference, I hope it will help you.
Suggestions on how to start an animal feed pellet business
Do a good market research. First of all do a survey on the local market before building an animal feed mill plant, such as is there a big demand for feed pellets? How is the competition? And so on the preliminary research work.
Define the production requirements. For example, the production output, the production of feed type.
Prepare the plant. The construction of the plant is also based on the production needs and budget.
Raw material preparation. Adequate raw materials are the basis for making feed pellets, so if you want to join the feed industry, a very important point is the choice of raw materials. It is important to check which raw material is more suitable to be used.
Choose animal feed manufacturing equipment. Feed production line equipment is in accordance with the output size distinction, according to the supply of raw materials and individual investment size to determine the output, according to the size of the raw material to determine the choice of which pretreatment equipment and auxiliary equipment. Of course, all of these need to consult a professional feed pellet mill manufacturers to determine.
To choose a reliable feed pellet mill manufacturer, it is best to go to the manufacturer for a site visit. This can be faster and more detailed understanding of which manufacturers are more professional, which manufacturers are more reliable. After multiple comparisons to determine a good program, then sign a contract to buy. All the equipment is best purchased from the same manufacturer, so that future problems with the equipment are not troublesome.

In short, to build a feed pellet plant, do a good job of preliminary investigation, to find a reliable, professional feed pellet mill manufacturers is crucial, do not have to worry about after-sales problems, the use of equipment more worry.

Why choose RICHI Machinery?
Devoted to the pellet machinery industry for 27years
All products have passed ISO, CE, SGS, BV, and other international certifications.
Have a perfect sales system and a complete service network
Can customize a turnkey pellet production line project according to your need.
Project cases related to animal feed production line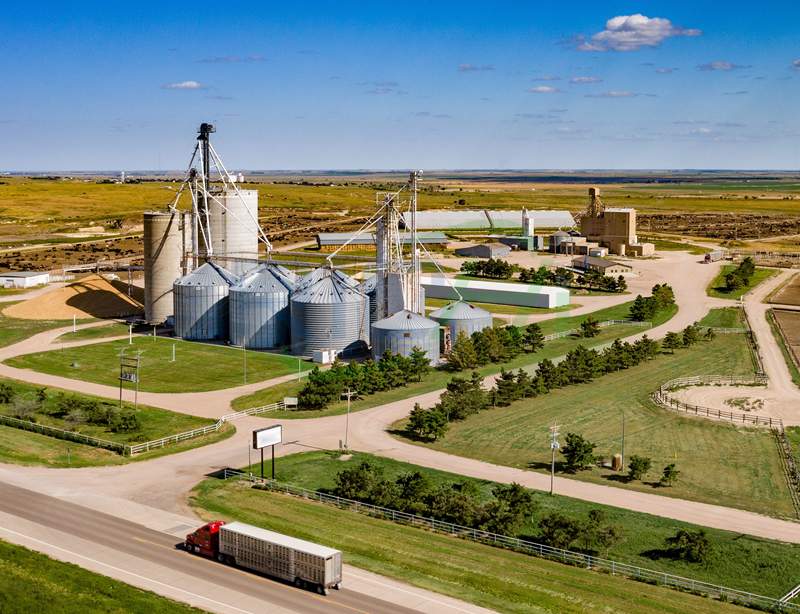 25T/H animal feed production line project in China
Country: China
Date: October 2018
Capacity: 25T/H
Total Power: 795KW
Workshop size about this project: 4300m²
Final Feed Pellet Size: 3-4mm
The install period: 1 Month
The operate worker in this line: 6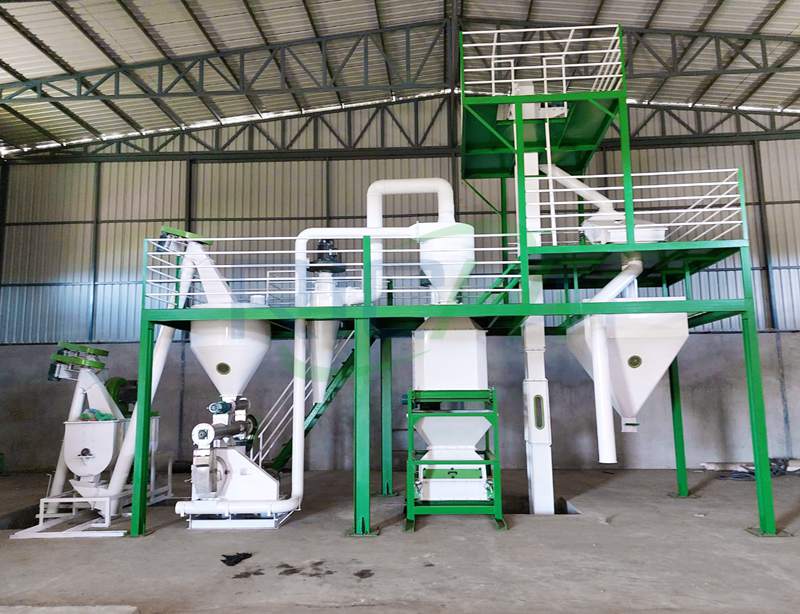 1-2 T/H animal feed pellet Manufacturing Plant In Uzbekistan
Country: Uzbekistan
Date: May 2021
Total Power: 48.7KW
Workshop size about this project: 7m*5m*7.5m (L*W*H)
The install periodEstimated: 30 days
Number of installation engineers assisted by our company: 2 person
The operate worker in this line: 2 person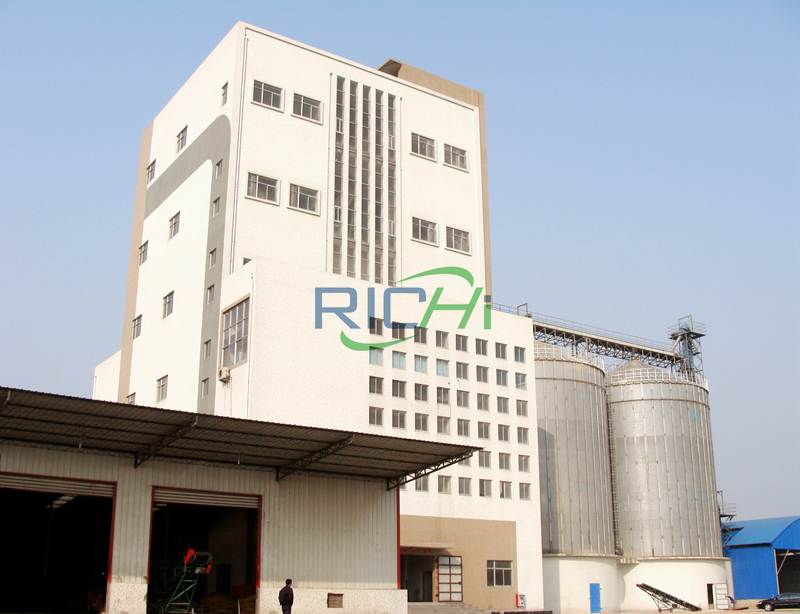 3-5T/H Ruminant Animal Feed Pellet Line In Indonesia
Country: Indonesia
Date: April 9th,2018
Capacity: 3-5T/H
Total Power: 305KW
Workshop size about this project: 10m*5m*12m (L*W*H)
Main Raw materials: straw , alfalfa , husk , corn , soybean meal
Customer's Feed Pellet Size: 6-12mm
The install period: 30 Days
Number of installation engineers assisted by our company: 2 person
The operate worker in this line: 4 person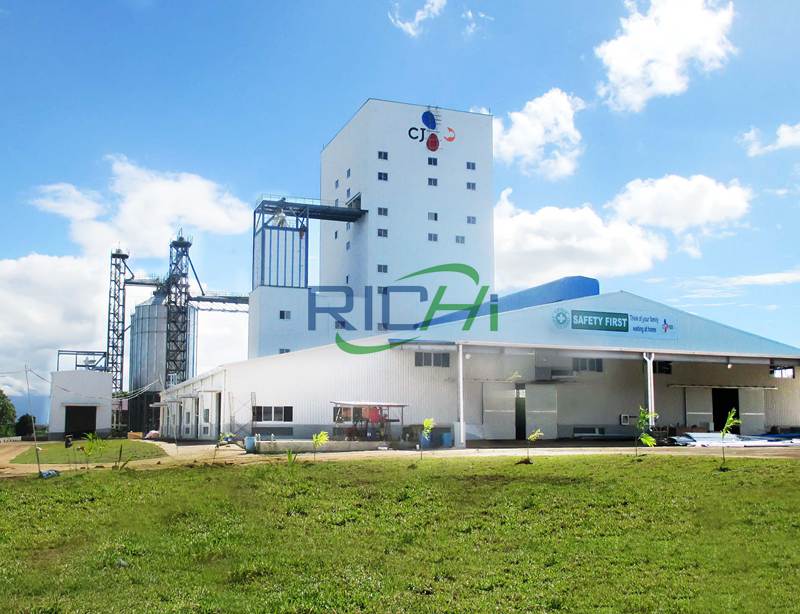 10T/H Cattle Feed Pellet Line In South Africa
Country: South Africa
Date: March 17th,2017
Name: animal cattle feed production line
Capacity: 10-12T/H
Total Power: 335KW
Workshop size about this project: 19m*6m*25m(L*W*H)
Customer's Feed Pellet Size: 3mm, 5mm,8mm
The install period: 60 Days
Number of installation engineers assisted by our company: 2 person
The operate worker in this line: 6-7 person

CUSTOM SOLUTIONS
—— GET A QUOTE ——
Accurate control of cost accounting, scientific calculation of expected profits, to achieve cost reduction and efficiency, profit can be expected.From equipment selection and program planning in the early stage
Quality Test Before Delivery
FAQ about the animal feed production line

What are the advantages of pelletized feed?
There are many benefits of making animal feed pellets, such as cooked animal feed pellets can promote animal digestion and absorption, more nutritious and so on. Compared with the traditional powder or directly use the material for feeding animals, the benefits of feeding with animal feed pellets are too many, so many people in the market choose to buy animal feed pellets to feed animals.
Here are a few significant advantages of pellet feed:
Can provide more comprehensive nutrition for animals
High feed conversion rate
Prevent animals from picky eating
More convinent for transportation and storage
Can meet the growth demands of a wide range of animals to promote animal thriving
Easy to feed and reduces dust
Improve feed efficiency
Kills harmful substances and germs that may contain in raw materials, protect the health and safety of animals.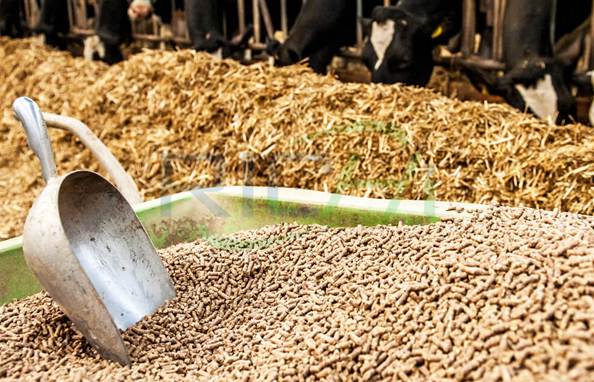 The development prospect of animal feed pellets is also a good, if you are interested in joining the animal feed industry, first of all, congratulations on choosing a promising and profitable route to earn money, and secondly, you have any need to contact us for consultation.

how to produce animal feed?
Animal feed can generally be divided into powder feed and pellet feed. The production process of pellet feed is generally: crushing, mixing, pelletizing,cooling. Powdered feed is generally crushed and mixed.
Here are the process of making animal feed:
First, prepare sufficient raw materials. This is based on the formula of the feed to be made.
Second, raw material pretreatment. Pre-treatment of raw materials is very important, especially in the production of some ruminant feed, because in the production of ruminant feed formula needs to be added to the grass. Then for such raw materials should not only be crushed, while the moisture content should be controlled at about 15%.
Third, raw material mixing. Here usually use the mixer to mix the raw materials evenly. If you want to do is powdered feed, then to this step, powdered feed has been produced.
Fourth, pelletizing. Put the mixed raw materials into the pelletizer for pelletizing, the materials will be turned into pellets inside the pelletizing chamber and extruded out of the die holes.
Five, Pellet cooling. Pellet cooling is also a very critical step in the process of producing feed pellets, which determines whether the pellets can be stored for a long time and whether they can maintain a good appearance. Because the freshly made feed pellets are soft and hot, it is easy to deform. And if they are stored directly, they will be easily spoiled, which will affect the health of the animals.

The specific production process should be customized according to your actual production needs. For example, many customers will pack the pellets after the pellets are cooled down, we will configure the automatic packing machine according to the customer's needs, to reduce the customer's labor consumption, and efficiently complete the whole process of pellet production.

what are the main raw materials in animal feed production line?
Generally speaking, the raw materials used in animal feed production lines are: corn, bran, soybean meal, fish meal, soybean meal, cottonseed cake, bone meal, wheat bran and so on. The specific raw materials should be combined with your production needs to determine the formula, such as the type of animal you want to feed, the age of the animal and so on.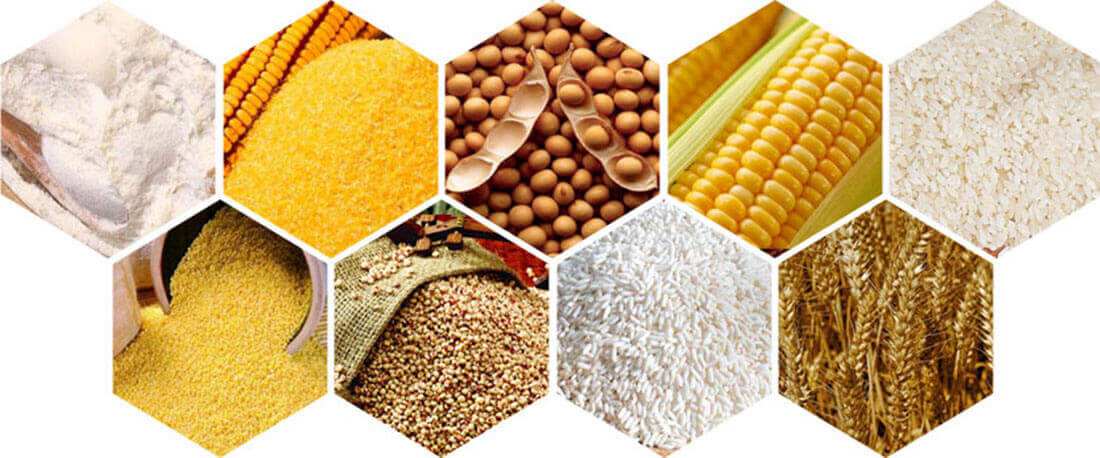 If you don't know which raw materials to use in your feed pelelt production line, please feel free to ask us, you just need to tell us your production needs.
Contact Address
Office Add: E-commerce Industrial Park, Zhengzhou City, Henan Province, China
Factory Add: Longhai 2nd Rd & 10th St, Longting District, Kaifeng City, Henan Province, China
Mail Address
enquiry@richipelletizer.com
Fax: 0086-371-63752859
Telephone
0086-158-37153047